Alumni News |
Mar, 2015
LuYang show in 56th Venice Biennale 2015 – China Pavilion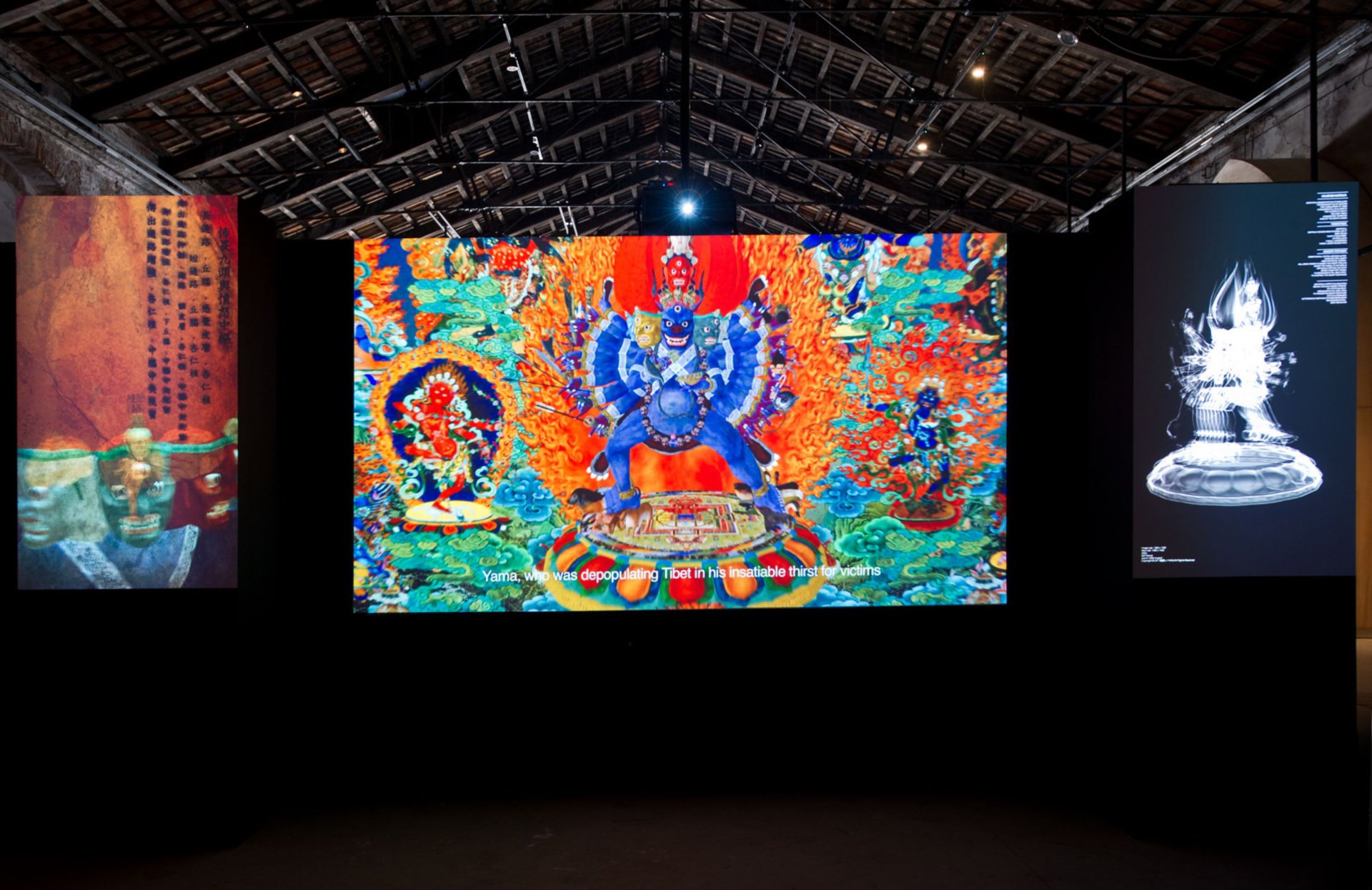 OTHER FUTURE
The order of the world should not be determined by a few.As time goes by, the behavior of the masses creates order, direction and the future in a seemingly unconscious movement. The developments of digital technology and media technology are increasingly facilitating this process. The impact every individual can make on the future of the world is becoming more and more apparent.
If some roads are to appear on a virgin land, they are less likely the result of the designing of city planners and construction of workers; on the contrary, they are more likely formed in the long process of spontaneous treading by the masses in a seemingly disorderly way. The masses are not just passers-by who head on in a blind way. They are wise, active and spontaneous.
The 2015 Venice Biennale, "All the World's Futures", examines the theme of the relationship between artistic practices and the current
crisis; concerning cultural and social aspects of human life than a mere focus on art.
Our exhibition would like to address the following issues:
• How to break through the boundary of art and respond to the present and future?
• How to present the independence of artists and their creative work of cross cutting nature?
• What is the root of the vitality of art work and the originality of art language?
In our exploration, the answers of these questions all point to the same direction, that is, "Civil" and "future". "Civil" is not just a geographical concept, it embodies the spirit of more openness and tolerance. "Civil" implies pluralistic possibilities, which include not just the more conservative voice, but voices that are full of vitality, spontaneity and those not manipulated by commercial interests.
The China Pavilion invites three artists and two independent art organizations: LIU Jiakun, LU Yang, TAN Dun, WEN Hui (Living Dance Studio), and WU Wenguang (CCDWorkstation). The artists and their work will lead you to discover the future of China.
RELATED: