Alumni News |
Jan, 2018
Katya Grokhovsky curates Art in Odd Places 2018: BODY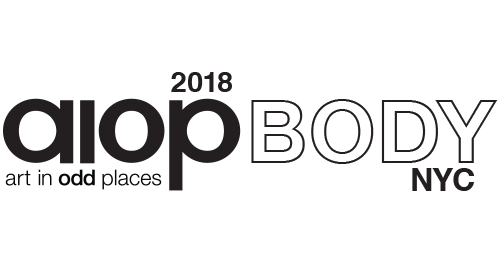 Art in Odd Places 2018: BODY

October 11-14
14th Street from Avenue C to the Hudson River
October 4-27
Westbeth Gallery, 55 Bethune St, New York, NY
Curated by Katya Grokhovsky
AGENCY. SELF. STATUS. OTHER. IMAGE. GENDER. MEMORY. HEALTH. POLITICS. SEX. DEATH. AGE. ABSENCE. BEAUTY. VISCERA. EXCLUSION. LANGUAGE. BELONGING.

AIOP 2018: BODY is curated by Katya Grokhovsky presenting projects by women, female identifying and non-binary artists along 14th Street, NY on October 11-14, 2018, accompanied by a coinciding group exhibition at Westbeth Gallery October 2018.
Performance Is Alive is the Proud Media Sponsor for Art In Odd Places 2018: BODY.