Alumni News |
Nov, 2013
Katarina Poliacikova: Until We Remember The Same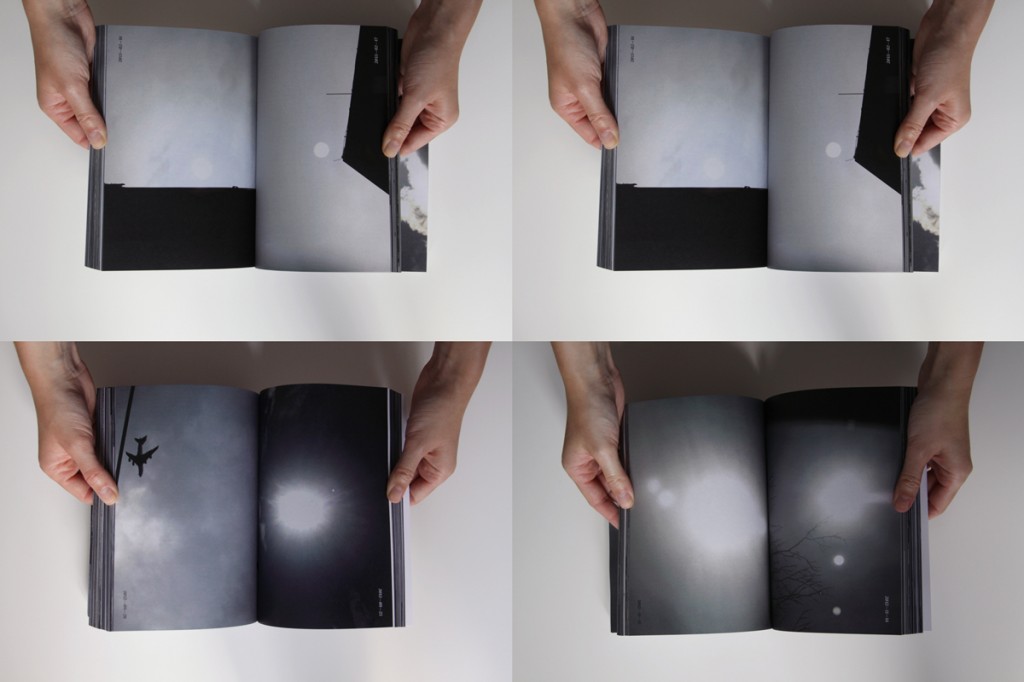 Until we remember the same: book, 730 pages, edition of 5
November 9th – December 1st, 2013
Open reception: Saturday, November 9th, 7-9pm
From May 2012 till May 2013 Katarina Poliacikova was working on a "collaborative project" with her sister. It consisted of a very simple everyday activity – taking a picture of the sun at the same minute, wherever they were, for a period of one year, when the sun completes its cycle. What led her to this is their family history – the fact that they had not grown up together and she found out about her sister's existence only three years ago. Shortly after they met for the first time. Katarina Policikava realized that their relationship however close, was yet to be built. They don't share a past; they have no common memories; there are no family photographs – a very strange feeling of equal being proximity and remoteness. The act of taking pictures as an everyday ritual was an attempt to get over something that cannot be retrieved from the past; a means of building their archive of "shared" moments, like catching grains of sand, being so close and so distant at the same time.
"Until We Remember The Same" eventually turned into a book. It has a form of a double book – two parts, Katarina's and her sister's, joined together by their backs. One's not able to see the pictures from the same day simultaneously and as the viewer flips through the pages, they go from past to present – thus, those two parts are getting a bit closer with each day, yet they fail to meet in the middle.
A couple of pages remain blank – reminding them of the days when due to various circumstances, they forgot or were unable to take a picture.
Katarina Poliacikova has shown her work in Berlin, Prague, Vienna and Ljublana, among others, including art fairs VOLTA Basel and Armory show in New York. In 2011, she was shortlisted for the Oskar Cepan Award (a part of The YVAA awards in Central Europe and the Balkans).
Katarina Poliacikova has received the Triangle Arts Association scholarship in New York in 2012.
In November/December 2013 she will take part in Residency Unlimited program.
http://katarinapol.com
- See more at: http://open-source-gallery.org/katarina-poliacikova/
RELATED: