Alumni News |
Jul, 2017
Joshua Nierodzinski at Peter Freeman Gallery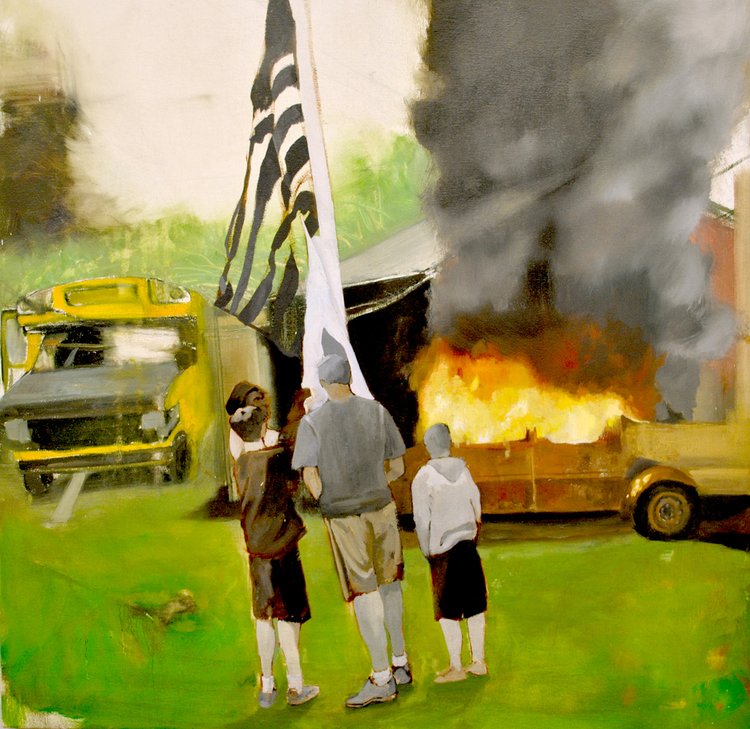 Joshua Nierodzinski: Detroit Vacation, Oil on canvas, 30 x 30 in.
Let the Drummer Get Some
Peter Freeman Gallery
Opening July 27, 6-9pm
Exhibition dates: 7/27 - 8/26
Gallery Hours: Thursday - Saturday, 10 am - 6 pm or by appointment
Instagram: @staff___infection
Facebook event
It's summer so the PFI staff would like to showcase the many talented folks that have contributed to the gallery. The exhibition will include over 50 works in a wide range of mediums including painting, drawing, collage, photography, sculpture, printmaking, video, and installation. Please join us at the opening reception on Thursday, July 27th from 6-9 pm.
Artists:
Kerry Andresen
Alexandra Batsford
Dan Felleman
Caitlin Foster
Aliyana Gewirtzman
Levi Haske
Oliver Jones
Nicholas Knight
Paul Loughney
Victoria Meek
Matt Miller
Christopher Moss
Joshua Nierodzinski
Camilo Restrepo
Gocha Tsinadze
Joy Whalen
RELATED: