Press |
Jul, 2016
Jodi Waynberg from AAI Interviewed by Cultural Services of the French Embassy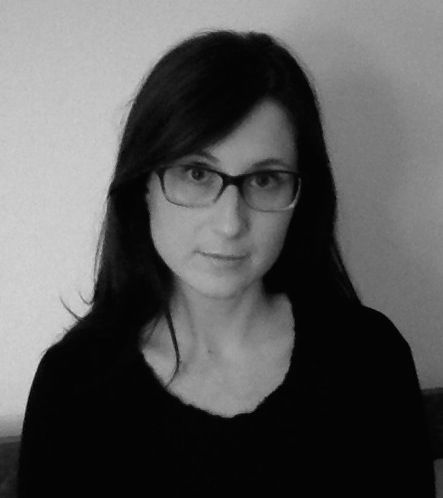 Jodi Waynberg, Executive Director of Artists Alliance Inc.
Jodi Waynberg is the Executive Director of Artists Alliance Inc, a non-profit organization dedicated to supporting the careers of emerging and underrepresented artists and curators through residencies, exhibitions, and commissioned projects.
We asked her a few questions about her past and present projects, the relationship between art and the neighborhood, and two artists at Residency Unlimited, Guillaume Bresson and Ana Prata.
Since joining AAI in 2012, Waynberg has curated several group and solo exhibitions including Liminal Inversions (2012), Philip Emde Destroyed My Life (2013), The Real Estate Show, What Next: 2014 (2014), and Little Gloating Eve (NYC and Milan 2014). Waynberg has also served as a visiting critic and juror at Residency Unlimited, Wassaic Project, Hunter College MFA Program, AHL Foundation, NARS Foundation, ArtSlant and Wave Hill Winter Workspace.Waynberg began her career in San Francisco as the Associate Curator at the Contemporary Jewish Museum.
--
Dorothée Charles (DC): Can you present Artists Alliance and the different programs you have developed?
Jodi Waynberg (JW): Artists Alliance was founded as a membership organization in 1999 by a group of 40 Lower East Side-based artists working in the former PS160 building, now The Clemente. They believed that the arts and individual artists were essential to the culture, history and future of the neighborhood and wanted to form an organization that was committed to advancing the practices of emerging artists and created opportunities for independent curators. Over the past 16 years, the organization has remained faithful to this early intention and continues to grow and expand access for artists, curators, and the larger arts community through an exhibition program at Cuchifritos Gallery + Project Space, the Lower East Side Studio Program residency and a newly established commissions program, Public Works.
In 2001, a group of founding members, led by artist Paul Clay, established Cuchifritos Gallery in Essex Street Market. Given our location in the heart of an historically diverse neighborhood, it was central to the mission of the gallery that it be designed to foster a more significant connection between contemporary art and the general public. When I was first introduced to the gallery space in 2012, I was excited to find a platform that really forced contemporary work into perspective with the rhythms of daily life. The accessibility of the exhibition program really reflects the disposition of our organization – that access to art should not require each of us to go out of our way in order to engage with salient ideas, but rather that the privilege of social and cultural dialogue is for everyone.
The LES Studio Program and Public Works further this objective by offering fully-funded studio space and project support to artists of all disciplines (painting, photography, sculpture, video, installation, new media, or other forms), backgrounds and at various stages in their careers. The latter presents commissioned projects outside of traditional art spaces in order to prioritize the relationship between the work and the context in which it exists. It is our core belief that projects of this kind can provide necessary time to slow down or suspend time, allowing viewers to more carefully consider the role art can play in illuminating common spaces with new perspective.
DC: Each year you collaborate with Residency Unlimited and organize an exhibition of the artists in residencies program. Could you tell us more about this partnership?
JW: Our collaboration with Residency Unlimited began in 2011 in order to support and augment each of our respective core programs. RU provides a remarkable amount of tailored support towards the development of new work to their artists-in- residence. As an artist-centered organization, this was a natural partnership and Cuchifritos Gallery a fitting platform to showcase these experimental projects.
RU often works with internationally-based artists who have spent little or no time working towards their own professional goals in New York, making this period of development for artists particularly significant both in their practice and work. Those artists who have exhibited at Cuchifritos through this partnership often use the opportunity to reflect more carefully on the behavioral and material differences between their own culture and that of New York, in addition to creating meditations on the intimacy between individuals, notions of surveillance and the contradictions between the privacy of an art-viewing experience within a public space.
Over the years, our collaborations have included artists from France, Germany, Turkey, Taiwan and Brazil.
...
For the content of the full interview, please visit frenchculture.org.
RELATED: