Alumni News |
Oct, 2011
Interview with Tomaz Hipólito on Trans Artists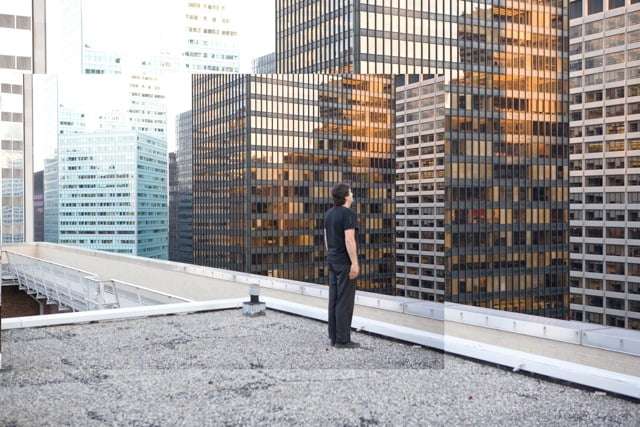 RU artist-in-residence Tomaz Hipólito was interviewed for Trans Artists, a free monthly online newsletter dedicated to artist-in-residence opportunities worldwide. In this article, Tomaz talks about how he interacted with the architecture of New York during his RU residency.
An interview with Tomaz Hipólito at the New Museum cafe.
Trans Artists: How did you end up in New York?
Last year I had an exhibition here at the Emily Harvey Foundation and I met, Nathalie Anglès from Residency Unlimited , she invited me to come here. I came for 6 months to do a residency, I've been here for 4 months now.
Can you tell something about the project you are working on right now?
When I arrived here Residency Unlimited asked me what I needed and I asked for permits to access the rooftops of the highest buildings of New York City. I wanted to start my research from the top. I came to New York with a blank sheet, with nothing on my mind, I wanted to observe, familiarize myself with the city and from there find a focal point for my work. I found out that the thing in this city that affects me the most are these skyscrapers. I've been in Hong Kong and Sao Paolo and have seen huge buildings all over the world, we don't have these kind of buildings at home in Portugal. They are unfamiliar and perhaps therefore the objects of my affection. Probably because I am an architect and will be here for 6 months long I figured these buildings will interact with me in some way so I decided to approach them from the top. I got a license to shoot from great buildings and the real estate firms allow me to choose from a lot of buildings, that is the good thing about artists, the can go anywhere. Sometimes I spend 6 hours on a rooftop from 6 pm to midnight, it's stunning.
Read the full interview here.
RELATED: