Press |
Feb, 2016
In the Studio: Daisuke Yokota, by Jean Dykstra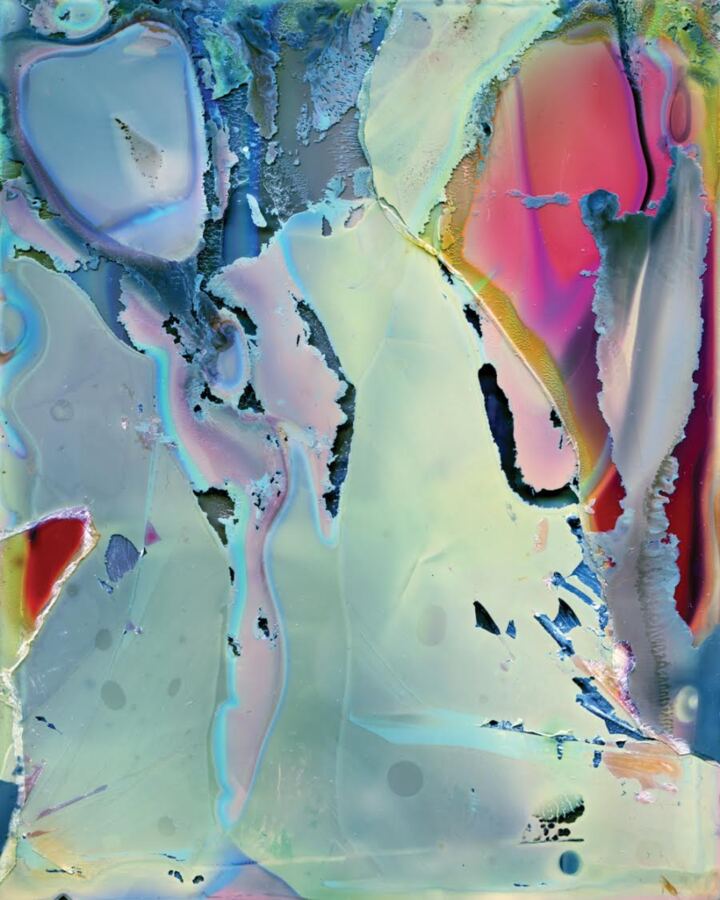 Daisuke Yokota, Untitled, 2015
Daisuke Yokota has attracted a lot of attention in the last year for his photographs and photo books, which expand the definition of the medium in visceral, fanciful directions. While he spends plenty of time in solitary pursuit of his craft, he also does public performances, creating unique prints in front of an audience.
I met with the 32-year-old Yokota in September, at the Brooklyn-based Residency Unlimited, an organization located in the former South Congregational Church in Carroll Gardens. The Tokyo-based artist had just begun a two-month residency, having won the John Kobal Award for Emerging Artists at Photo London in the spring. A few days earlier, his book of color photographs had been introduced at the NY Art Book Fair at MoMA/PS 1 and was the subject of a pop-up exhibition at the ICP-Bard MFA Studios in Long Island City, Queens.
Process is at the core of Yokota's photographs. For his black-and-white work, such as the series Linger or Site/Cloud, Yokota sifts through an archive of more than 10 years of photographs in his Tokyo apartment. When he finds something that speaks to him – a nude figure, a chair, a building, a grove of trees – he makes a digital image of it, develops it, and rephotographs the image up to 15 times, until it becomes increasingly degraded. He develops the film in ways that are intentionally "incorrect," allowing light to leak in, or singeing the negatives, using boiling water, or acetic acid. The purported subject fades, and shadows, textures, spots and other sorts of visual noise emerge. For his recent color work, trippy, sensual abstractions, the process is similar, except that it is cameraless; he doesn't start with a preexisting image. "I wanted to focus on the emulsion, on the different textures, more than on a subject being photographed," says Yokota.
In his live print-making performances (including one in May at the Tate Modern in London, another at the New York Public Library's Shashin: Photography from Japan symposium, and another as part of In the Wake: Photographers Respond to 3/11 at the Museum of Fine Arts, Boston, earlier this year), which lend a sense of transparency to the creative process, he has sprinkled prints with acid, while an audience watches them transform. "I'm interested in allowing an audience to see the chemical change, to watch it happen," he says. "Watching this process happen over time helps you understand the history of the image itself."
Yokota says that when he was in his early 20s, he experienced a photographer's version of writer's block. To work through it, he began playing music: he bought a synthesizer, and he would lay down a drum track, then a guitar track, then use the synthesizer to tweak the piece and play with various effects. "I began thinking about photography in a different way," he says, "about layering the elements and melding them into a whole." He also began to think about playing with time in his work. "The images, before I process them, are the past," he says. "The visual noise is the present, and I want that visual noise, that reality, to be part of the picture."
Yokota planned to spend his two-month residency in New York walking the streets and taking pictures – pictures that will go into his archive back in Tokyo, some of which he'll undoubtedly print, rephotograph, print again, burn, scorch, and degrade to produce his next body of subversive work.
http://photographmag.com/issues/november-december-2015/in-the-studio/
RELATED: