Alumni News |
Press |
Dec, 2012
Heta Kuchka's "Present" reviewed on Art Parasite.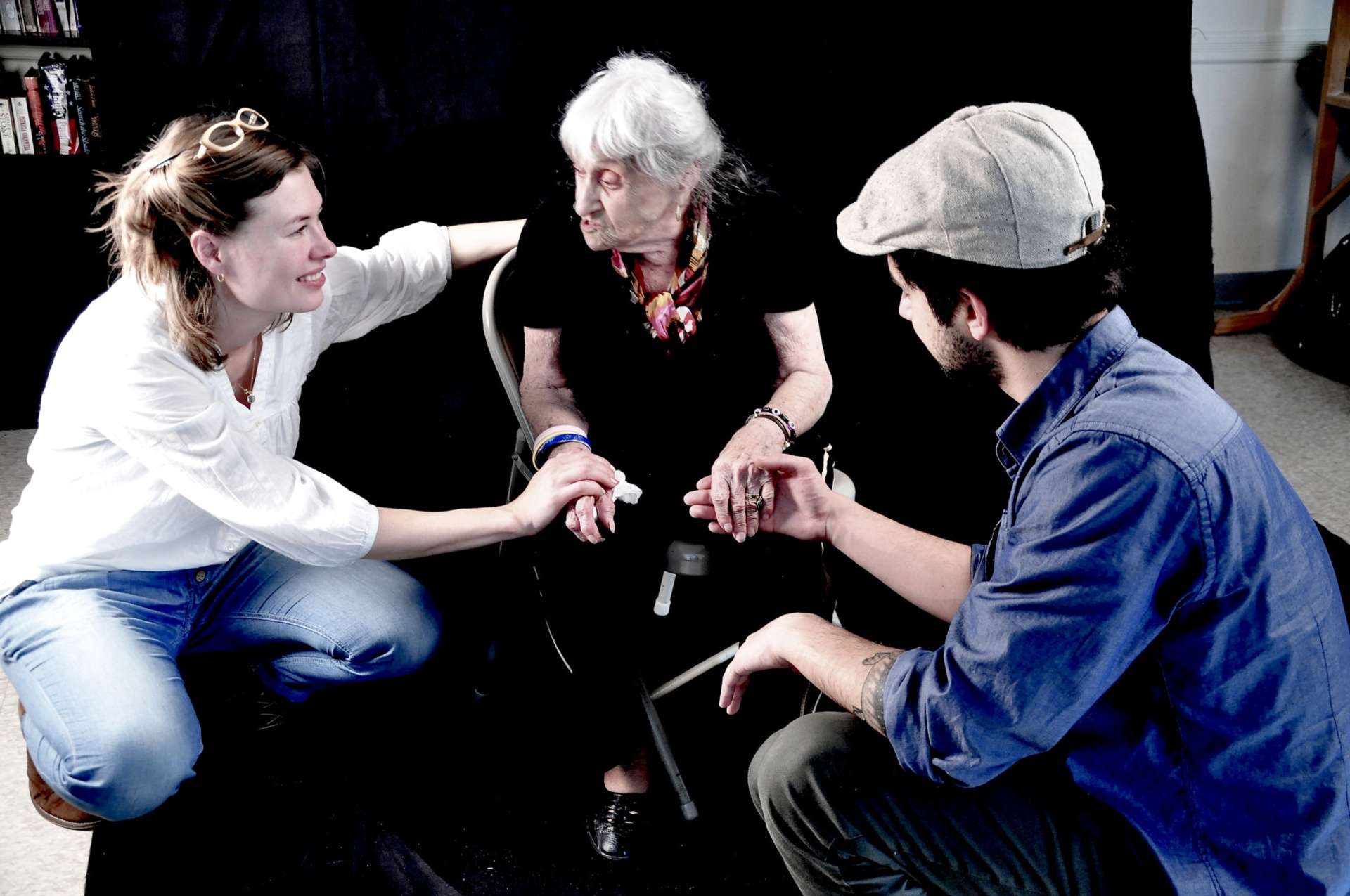 [Lower East Side] Art Review: Heta Kuchka's "Present" Exhibition at Abrons Arts Center
Bringing Back Familiarity Through Art
Artist Heta Kuchka (right) with a dementia patient. Photo: Carolin Knebel
Heta Kuchka's video installation "Present" is moving and impressive as it shows how dementia patients can actually be stimulated by music and familiar tunes.
Through a New York-based residency with Residency Unlimited at Abrons Art Center, Finnish artist Heta Kuchka has been working closely with patients with dementia at theShore Hill Housing/Lutheran Medical Center in Bay Ridge, Brooklyn. In her video installation "Present," Kuchka captures each participant reacting to piano renditions of songs that have once had special meaning for them. Rather than evoking the horrors ofdementia – the loss of brain function, memory, personality, and bodily functions – Kuchka's "Present" does the opposite and instead reveals an element of hope and humanity; these "victims" of dementia can still feel and be moved by certain sensations. The illness fades into the background, as the songs soothe and energize the elderly patients. Entering into the exhibition, I was excited to partake in the transformation-process, as though alongside the patients themselves.
MORE HERE: http://www.nyc-artparasites.com/nyc-art-daily/nyc-art-reviews/article-1360.html
RELATED: