Alumni News |
Oct, 2019
Gabriella Ciancimino: two upcoming exhibitions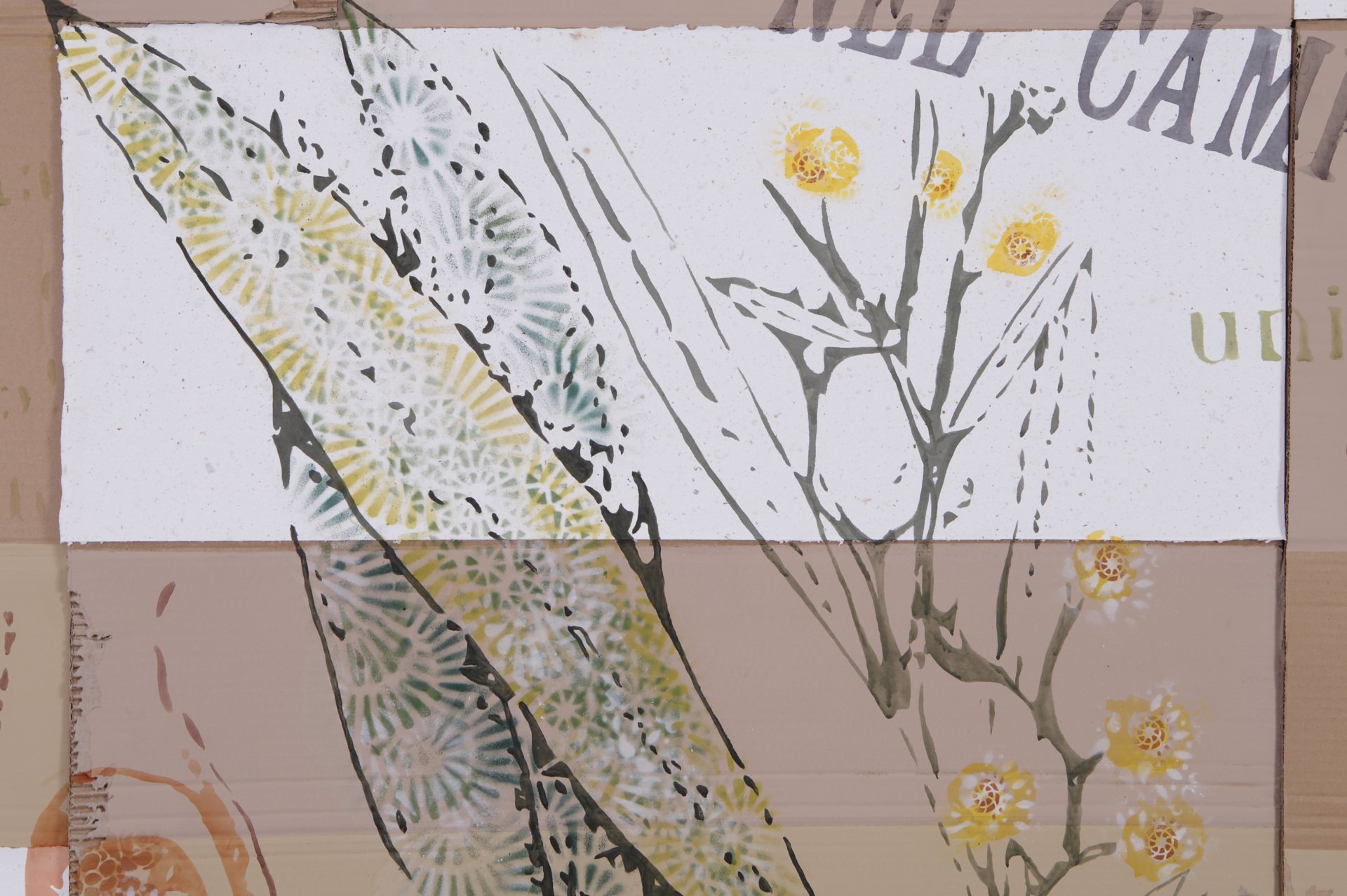 Gabriella Ciancimino, Sea Seeds/Si Siz, 2019. Site specific installation, mixed media on cardboard and wall. Courtesy of artist and Galleria Gilda Lavia (Rome)
Group show: Tree Time
Opening: Oct 29, 6 pm. Dates of the exhibition: Oct 29, 2019 - Feb 2, 2020.  At Museo Nazionale della Montagna CAI, Turin. 

Curated by Daniela Berta e Andrea Lerda.
Artists: Gabriela Albergaria, Luca Andreoni, Paola Angelini, Thomas Berra, Joseph Beuys, Ursula Biemann + Paulo Tavares, Walter Bonatti, Gabriella Ciancimino, Aron Demetz, Hannes Egger, Ilkka Halso, Helen Mayer Harrison & Newton Harrison, Fosco Maraini, Marzia Migliora, Uriel Orlow, Lucy + Jorge Orta, Sunmin Park, Giuseppe Penone, Steve Peters, Giusy Pirrotta, Craig Richards, Vittorio Sella, Giorgia Severi, Wolfgang Tillmans, Santeri Tuori.
Duo Show 
Gabriella Ciancimino and Leonardo Petrucci. At Artissima 2019 International Art Fair. Booth Galleria Gilda Lavia (Rome). Lingotto Turin. 1-4 November 2019. Vip preview oct 31 h 7 pm.
Nomination for  "Monumento for Largo Venezuela" in Montesilvano by Fondazione Zimei, Pescara. Selected artists: Gabriella Ciancimino, Sergio Limonta, Campostabile, Francesco Fonassi, Marco Montiel Soto, Alessandro Balteo Yazbeck, Luis Molina Pantin, Pedro Téran.
RELATED: