Alumni News |
Jun, 2017
Katya Grokhovsky News June 2017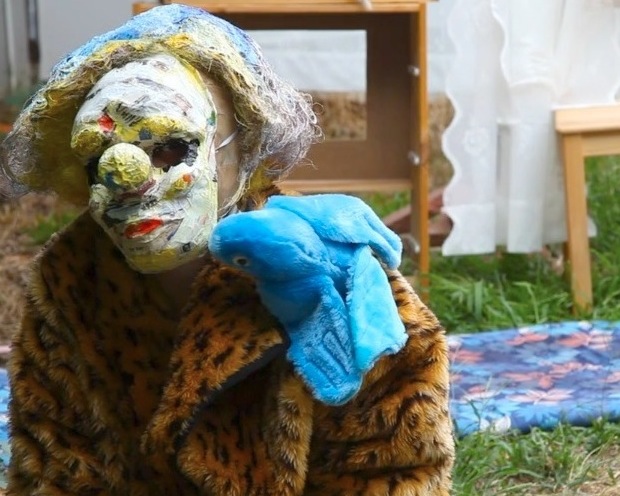 *EXHIBITION:
Katya Grokhovsky, Bad Woman, 2017

*"GAZE"

*"EFA - Elizabeth Foundation for the Arts 25th Anniversary Benefit"
Reception: 14th June 2017 5-9pm
Two week Online Auction Opens 14th June
EFA Project Space

323 West 39th Street, NY, NY 10018 
Web
*"9×5 NOW Exhibition: ART150"
16-24th June 2017

Opening:
15th June 2017 6-8pm
Margaret Lawrence Gallery
Victorian College of the Arts

40 Dodds Street
Southbank VIC 3006
Australia 
FB
Web
*PERFORMANCE: The Neo-Domestic Performance Festival
June 25th 2017 6-9pm
Glasshouse
246 Union Avenue, Brooklyn,
NY 11211 FB Web
*DISCUSSION: Feminist Urgent #7 Discussion: The Question of Abuse
Moderated by Katya Grokhovsky
June 20th 2017 @7pm
Vox Populi Gallery
319 North 11th Street
Philadelphia PA 19107 FB Web
*RESIDENCY: BRIC workspaceJune-August 2017
BRIC
505 State st
*CURRENTLY on VIEW: "Other Homes"
Curated by Audra Lambert
3rd May -15th June 2017
Opening reception: May 3rd 2017 6-8pm

Closing Reception: June 12th 6-8pm

Artists: Marina Andrijčić-Ojeda, Jon Bunge, Katya Grokhovsky,
Rachel Hornaday, Nyugen Smith

Arsenal Gallery (Central park)
64th Street and Fifth Avenue inside Central Park,
Third Floor of the Arsenal Building.
Gallery hours are 9:00 a.m. to 5:00 p.m., Monday through Friday. Web
*"Cryin'Out Loud"
Group Exhibition
April 21-July 9, 2017

Center for Contemporary Arts
1050 Old Pecos Trail, Santa Fe,
New Mexico 87505 
Web
RELATED: