Alumni News |
Oct, 2019
Diogo Pimentāo: Loud whisper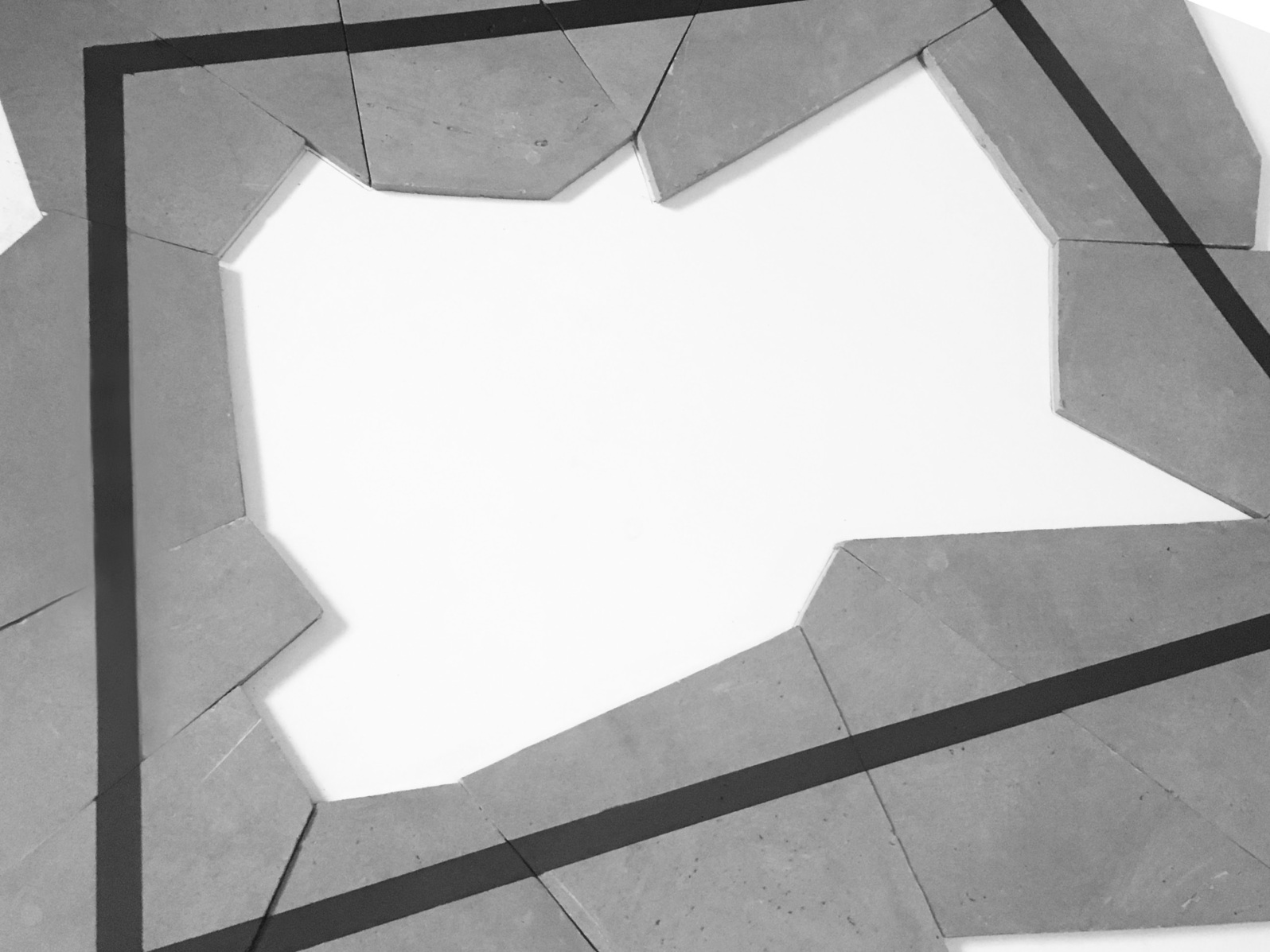 © Diogo Pimentāo, Concept Formation (Chance #5), 2019.
Loud whisper
Opening and performance
October 10 - 19.00h
Gran Via de les Corts Catalanes, 627, 08010 Barcelona
Opening Reception: Saturday, October 19, 6-8pm
Gallery Hours: Wednesdays and Fridays, 6pm-9pm; Saturdays and Sundays, 11am-5pm
Individual Exhibition
Curated by Melinda Wang
The RocioSantaCruz gallery is pleased to present the first individual exhibition of Diogo Pimentão (Lisbon, 1973) inside the Spanish artistic and cultural scene. The show, Loud whisper, is part of the Barcelona Gallery Weekend program, an annual international event, which is focused on contemporary thinking and culture.
Diogo Pimentão is a multidisciplinary artist well known for his work on paper and graphite as well as for his experimentation with other materials and techniques, especially performance, video and photography. Out of two apparently simple materials such as paper and graphite and using optical tricks, the Portuguese artist has created a series of sculptures that inevitably hark back to the metal pieces of 1970s Minimalist art. The incorporation of concrete into his creative process only underlines this link with Minimalism, yet at the same time, on some level, it also recalls arte povera and the more formal aspect of conceptual art.
Loud whisper reveals the artist's trajectory by showing a selection of pieces previously displayed in other European capitals alongside his most recent works, seen now for the first time.
The Portuguese artist's work manages to stay perfectly coherent both formally and conceptually all while reinventing itself in each movement. Performance also plays a leading role in this first exhibition in Barcelona. Movement and gesture, delivered as contemporary dance, are essential for understanding Pimentāo's work.
Loud whisper invites us to pause and feel the sounds around us: the loud voices, the exhalations that surround us but which do not invoke us directly. Pimentão translates these sensations into his creative process through drawing and performance. The murmur of the graphite as it travels across the paper, across each fold, the sound of the paper as it bands. A meeting of sensations the artist has described thus: "Drawing is like breathing; it is a way of bringing oxygen into the body and expanding it across the skin".
RELATED: