Alumni News |
Feb, 2020
Dakota Gearhart: The Sextant of the Rose at Knockdown Center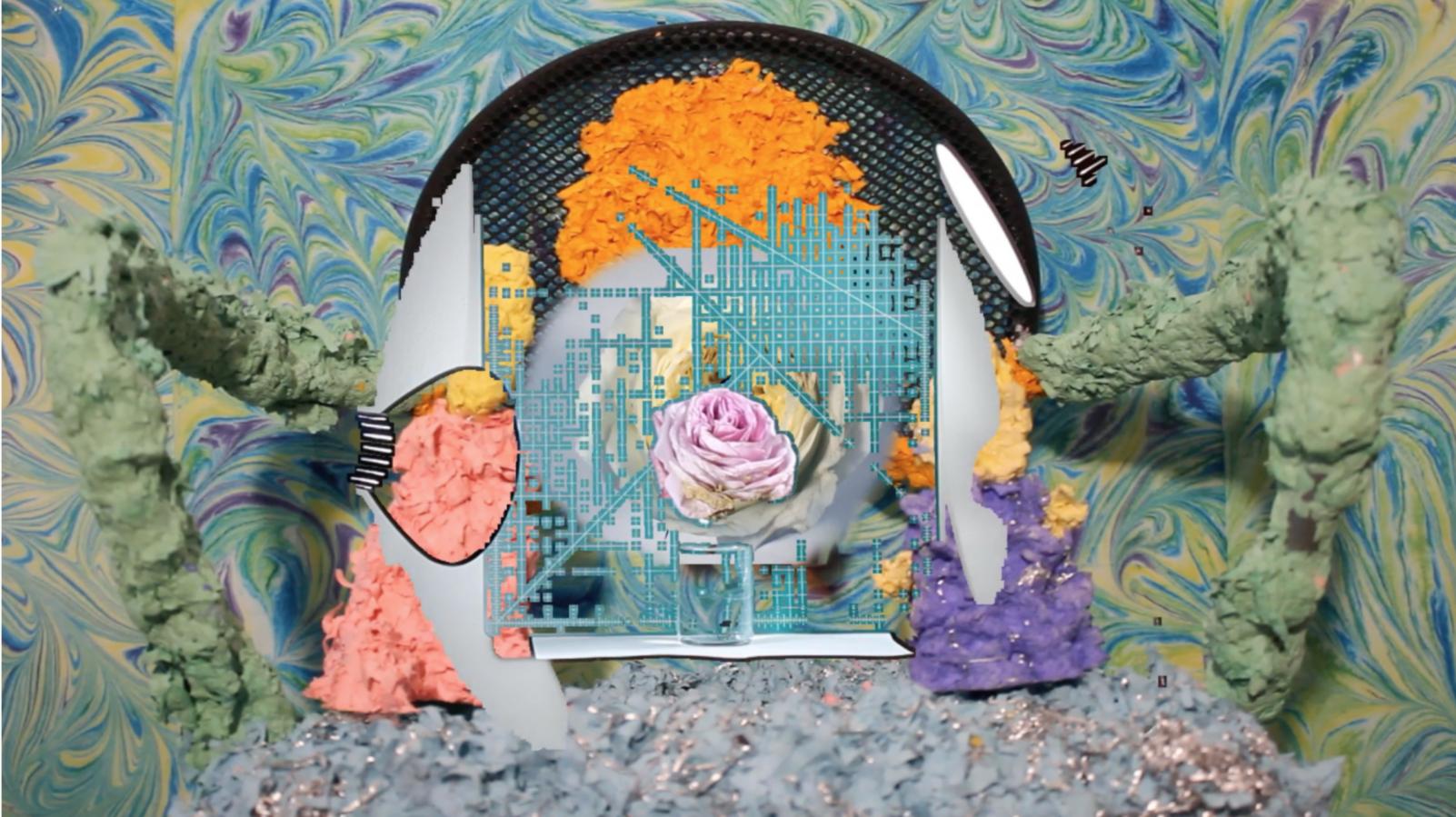 Dakota Gearhardt. The Sextant of the Rose. HD Digital Video.
Opening: Saturday, Feb 29, 5-8 pm
February 29, 2020 — April 12, 2020
Knockdown Center
Gallery Hours:
Thur-Fri 2-6 pm
Sat-Sun 2-7 pm
Dakota Gearhart: The Sextant of the Rose investigates beauty as economic capital through the ubiquitous figure of the rose, speculating on whether the rose may have a hidden evolutionary agenda of its own. This exhibition, the artist's first solo presentation in New York, features a new series of video-sculptures that incorporate psychedelic videos as well as living and dying roses to create an immersive world that viewers can become submerged within.
Accompanying this exhibition will be an event on March 29, 2020, with fellow RU alumni Eva Davidova entitled: Pixelated Petals: An Evening with Eva Davidova, Mo Kong, and Cori Olinghouse.
RELATED: