Alumni News |
Mar, 2014
Branko Franceschi curates Kata Mijatovic at Venice Biennale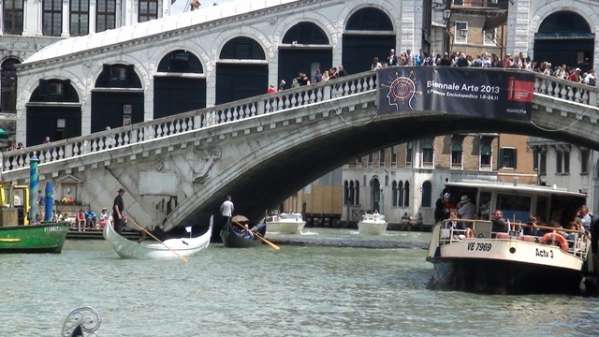 Kata Mijatovic
Between the Sky and the Earth
Friday, March 7, 2014 at 7:00 p.m.
Art pavilion
Trg Kralja Tomislava 22
Zagreb, Croatia
The project Between the Sky and the Earth represented Republic of Croatia at the 55th International Art Exhibition La Biennale di Venezia. The concept of the project includes the ambience installation Coal from the Unconscious: Zattere, performance and video Unconscious: Canal Grande and the interactive web portal Dream Archive, that all combined demonstrate the artist's reflections on the demanding contextual and location aspects of the manifestation.
Within her multimedia ambiance Kata Mijatović presents you with a unique opportunity to make your dream a part of the ever-growing online pool of the global unconscious. Enter the cage in the Coal from the Unconscious: Zattere installation, use the installed computer and upload your dream into the Dream Archive.
While you submit your dream to the Dream Archive, on the surrounding monitors the random interchange of works from the artist's archive, inspired by dreams and the unconscious, will remind you of the richness of the suppressed contents of our psyches and lives.
Projections of the two videos, Sleeping between the Sky and the Earth (2010) and Unconscious: Canal Grande (2013), together with the white gondola that was used for the performance of the same name, present the artist's performances of sleeping in the iconic cultural symbols of Zagreb and Venice, thus manifesting the twenty years of Kata Mijatovic's endeavor to make the unconscious present within the realm of the conscious.
In the end, it is all about being free. When we dream we all become artists.
Upload your dreams anytime at http://www.arhivsnova.hr.
Curated by Branko Franceschi.
Under the auspices of the Ministry of Culture Republic of Croatia.
RELATED: