Alumni News |
Jun, 2012
Andrew Mount "Character" – Elastic City Way June 21st – June 27th, 2012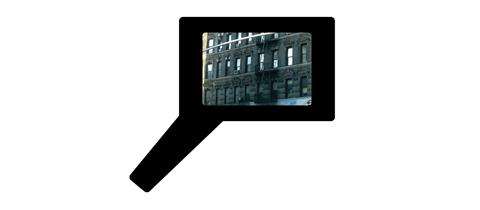 "Character" by Andrew Mount http://www.elastic-city.org/ways/character
Former artists in residence Andrew Mount will be conducting an Elastic City way for the next 2 weeks! We highly recommend you attend!
Elastic City has just launched an educational program, beginning with a series of "ways." "Ways" are experiential workshops that explicitly engage participants in *how* to generate poetic moments in public space through exercises, tools and techniques offered by Elastic City artists. Participants will gather in an intimate group to prompt exchange, tone the gut and sharpen poetic decision-making. Elastic City ways typically do not involve too much walking and are offered outdoors unless otherwise noted.
When we talk of the character of the neighborhoods of New York City, what are we referring to? If the object of distinction is an urban architectural landscape, what exactly are the constituent elements that combine to form this character? Participants will walk and examine the differing material surfaces and structures we find, and draw from them the possibility of an inherent or imbued meaning in the materials. The group will record the way through photography, as the photos will exist as both a record of and an index to the material properties of the neighborhoods traversed. This way holds 10 people and is presented in partnership with Residency Unlimited.
Dates/Times
Thursday, Jun 21, 2012 at 6:30pm
Wednesday, Jun 27, 2012 at 6:30pm
Way Starting Point
127 Pitt Street in Manhattan. This way will meet in front of the Hamilton Fish Recreation Center. Please bring a camera with you. If you do not own one, we'll have some available to share.
Duration
90 minutes
Admission
$20
Age
18+
http://www.elastic-city.org/ways/character
RELATED: