Alumni News |
Jan, 2020
Ada Van Hoorebeke + Kato Six at Manifold books No.10 (Amsterdam)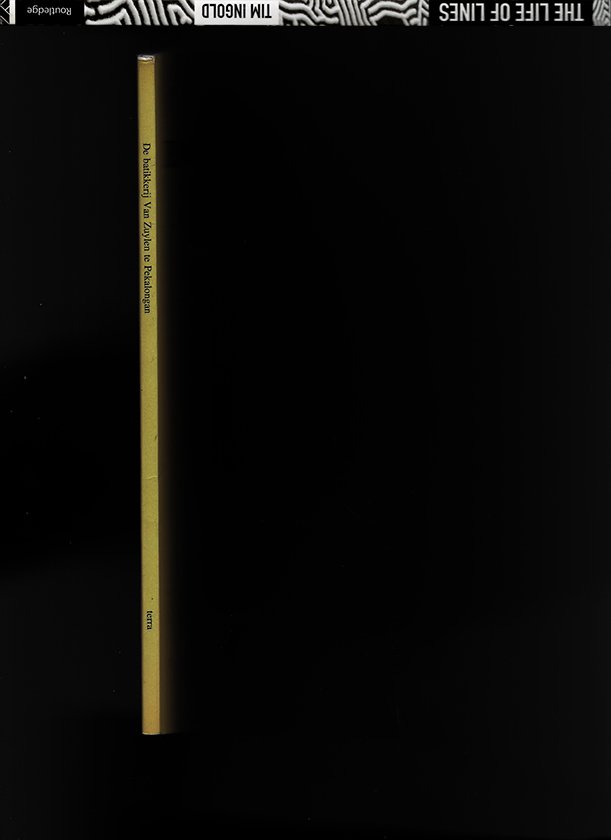 What a Fine Production Line book selection (each book including artist's edition):
 De Raadt-Apell, M.J., De Batikkerij Van Zuylen te Pekalongan, Uitgeverij Terra, Zutphen, 1980. Ingold, T. The Life of Lines. Routledge, New York, 2015.
Ada Van Hoorebeke + Kato Six
What a Fine Production Line
Opening: January 17, 17:00 – 19:00
January 17 – February 29
Manifold Books No. 10 (Amsterdam)
The collaborative sculpture Private Fountains – Public Baths (Six / Van Hoorebeke, in dialogue with guests) suggests a meandering of matter and ideas. Somewhere along the garden hose, between dye-bath and stamped sign, personal authorship dissolves into an exchange on routines of the household industry. Creating a synecdoche par excellence: the whole gets confused for its separate parts.
You are equally welcome to join us for the launch of Private Fountains – Public Baths, an artists' edition by Ada Van Hoorebeke, Kato Six and Katja Mater, on February 29. More info to follow soon.
About Manifold Books:
Initiated by Maartje Fliervoet, Manifold Books is a platform that explores connections between art and books. With each exhibition, a few titles are added to its book collection (all including artists' interventions). For further info, please refer to: manifoldbooks.tumblr.com.
Manifold Books opening hours (during exhibitions only)
Fridays from 13:00 – 17:00
or make an appointment via:
info@maartjefliervoet.nl
RELATED: