Alumni News |
Sep, 2013
2013 merge_06 | Tomaz Hipólito | Squat Theatre Archive | Rooster Gallery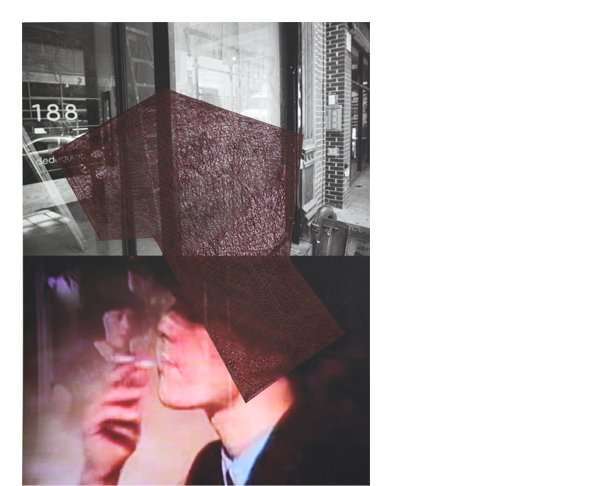 In "2013 merge_06" Tomaz Hipólito (b.1969, Lisbon) follows his obsession with notions of space, whether physical, personal or historical. With the concept of vital space as background, Hipólito's work is an ongoing research, driven by what the artist called "mapping gesture."
The title of the exhibition clearly indicates the artist's need for mapping. By using preexistent coordinates, Hipólito creates a new territory, which situates itself between reality and experience. This so-called "interval" is where the artist's core themes are exhaustively revisited, and begin with the staging and investigation, revealing methods through which we apprehend the relations between persona, object and space.
Archives have in recent years gained a privileged position as a point of access to previous artistic experiences. By delving into Squat Theatre's Archive, the artist's intent was not to rescue the artistic practice of this experimental theater group – whose actions have remained in New York's underground mythology and in the memory of those who had the chance to see them live – but rather to reuse it according to his own needs. Thus, Hipólito brings light to their practice while using it as a means to his own researches, which encompass some of the group's issues.
http://roostergallery.com/EXHIBITIONS/TomazHipolito/THipolito1.html
Weekly performances will take place inside and outside Rooster Gallery.
TOMAZ HIPOLITO | SQUAT THEATER ARCHIVE: 2013 MERGE_06
ROOSTER GALLERY, 190 ORCHARD STREET, LOWER EAST SIDE, NYC
OPENING RECEPTION: SUNDAY, SEPTEMBER 8, 6–9PM
EXHIBITING FROM SEPTEMBER 8–OCTOBER 20
RELATED: