2013 | NYC | Artist
Alejandro Botubol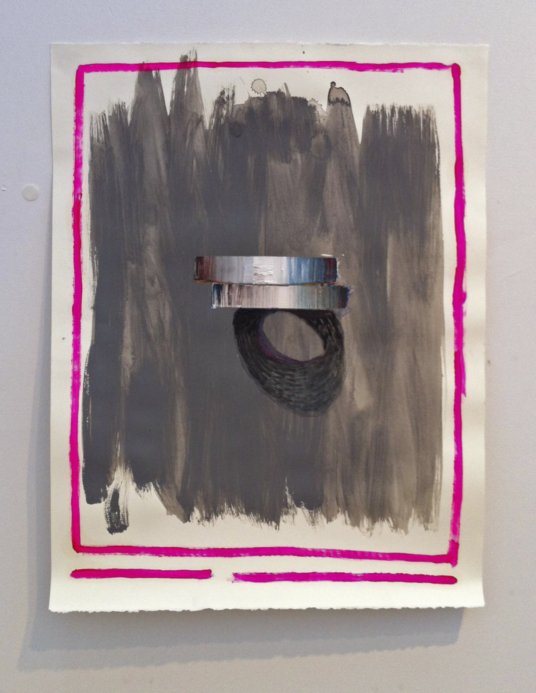 Alejandro Botubol (b. 1979, Cádiz, Spain). Graduated From BFA Painting and Design, University of Fine Arts in Seville (2007); followed by MFA  Art, Idea and Production, University of Fine Arts, Seville (2012). In 2012 he received Grant for development of international artistic projects, Directed by Antonio López and Juan F. Lacomba sponsored by Valentín Madariaga Foundation.
An essential character of his work that has not changed is the constant and persistent exploration of the space phenomena. The images also arise without human figures. He currently researches on internal and symbolic elements in art of all ages of gravity, timelessness and the rescued object, are largely the fundamental aspects of his recent work. Influenced by the Internet phenomenon in recent years, he narrate schemes from found images and life experiences that make us think about the term ''reality''.
The ''Numen'' is used by sociologists to express the idea of magical power in an object, especially when referring to ideas within the Western tradition.
Select Group exhibitions: 2013 Quatre dA´rt 30, Trama Gallery, Barcelona. 2011 WEARTCÁDIZ, Taidei Museo, Riihimäki, Finland. 2010 TRANS-ART-LÁNTICA, Cultural Center Liberty Simón Bolívar of Quito State, Ecuador. 2009 Sala Parés, ART-30, Banco Sabadell Foundation, Barcelona. Selected solo exhibitions: 2013 "Don´t touch - studio 204", International Studio & Curatorial Program. (ISCP) New York. Sevilla Talento Grants, ICAS Madariaga Foundation Seville, Spain.
http://www.alejandrobotubol.com
Botubol is inscribed within an artistic research project funded by Valentin de Madariaga Foundation and ICAS, Sevilla (Spain).