Visual AIDS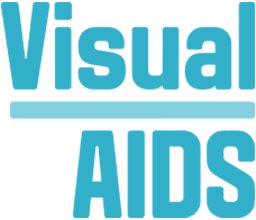 RU and Visual AIDS residency started a joint initiative in February 2013 to host a one-month residency for a curator, art historian, or arts writer interested in the intersection of visual art and HIV/AIDS. Co-sponsored by Visual AIDS and Residency Unlimited, the curatorial residency seeks to encourage the development of exhibitions, programs, and scholarship about HIV/AIDS and contemporary art. The residency covers all expenses including airfare to New York.
This is how the partnership works: RU provides the curator with customized administrative and network support, shared office space at 360 Court Street in Brooklyn and a venue for a public program (lecture/screening/discussion). Visual AIDS offers the curator to conduct research in the Visual AIDS' Archive Project located in the Chelsea art district in New York City. With over 17,000 images by 442 artists, the Archive Projects hold works from artists living with HIV and the estates of artists who have passed away. The resident curator is invited to create an online exhibition to be hosted by Visual AIDS. Visual AIDS monthly Web Galleries
Jointly selected through an open call , each resident curator is invited to produce a co-hosted, free, public event that takes place at RU's premises. Panel discussions, film screenings, performances, or a lecture illuminating the curator's use of the Archive Project or a presentation of international cultural production around HIV/AIDS are examples of potential programs.
In February 2013, the Croatian curator Vladimir Čajkovac was invited as our first recipient. His public presentation at RU focused on his project "AIDS as a Global Media Event: An intercultural comparison of posters and their imagery" that will be featured in Dresden.
In March 2014, RU and Visual AIDS selected Aimar Arriola (Basque region, Spain) as our second recipient.  Aimar shared meaningful experiences and materials that aim to acknowledge the practices around AIDS often overlooked in the English-speaking world and enrich our understanding of contemporary visuality at large in his public presentation with Julian de Mayo.
In March 2015, RU and Visual AIDS hosted Australian curator Angela Bailey. In discussion with Esther McGowen, Angela talked about her interest in the cultural, collective and community memory that reflects on the archive and the artist and how we continually reinterpret their significance in the ongoing history of HIV/AIDS. Check out her online exhibition on Visual AIDS Web Gallery!
In March 2016, RU and Visual AIDS hosted the artist and archival activist Ajamu who organized "Suitcase Under The Bed" Ephemera Gathering Workshop that was co-presented in collaboration with Visual AIDS and The LGBT Community Center. The community-based discussion brought together many artists and activists Ajamu met during his residency and welcomed them to delve into their personal archives and share the intimate materials, particularly highlighting the experiences and ephemera of Queer Trans Intersex People of Color artists and activists.
In April 2017, RU and Visual Aids will host the curator Eugenio Echeverria.