VoM @ARTmobile / 2023 Voices of Multiplicity (VoM) Artist Residency Program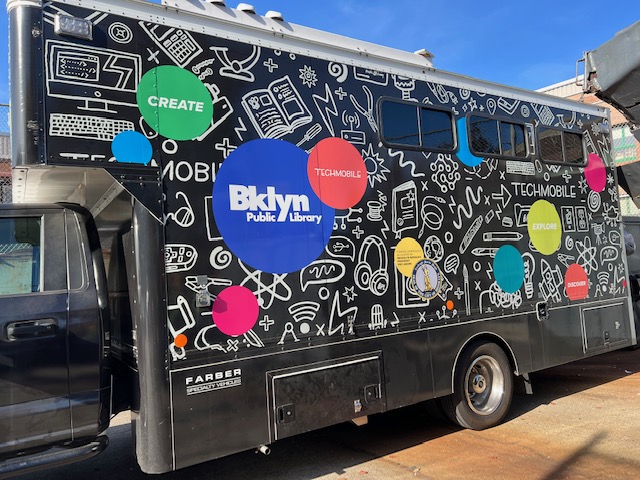 ARTmobile vehicle
Residency Unlimited is pleased to announce VoM @ARTmobile. This new initiative is realized within the setting of the Voices of Multiplicity (VoM) Artist Residency Program that was launched by RU in 2022. VoM @ARTmobile is realized in partnership with The Brooklyn Public library (BPL) led by Robert Weinstein, head of Satellite services. The ARTmobile is designed as a mobile artists' residency that responds to requests of hard-to-reach Brooklyn neighborhoods with art workshops that include community members as co-creators in collaborative engagements.
In April, VoM @ARTmobile will launch its first artistic engagement in collaboration with the Center for Family Life in Sunset Park, Brooklyn with workshops that aim to cultivate the community's cultural heritage. It will also implement a sustainable mentorship program for neighborhood artists focused on cross-sectional artistic engagements. Professional, creative, and pedagogical support will be offered through guided planning and access to artists-scholars-activists in the field.
The ARTmobile integrates community evaluations to assess impact and the design of emerging curriculum to address community priorities. The ARTmobile research is led by Dr. Sarah Gerth-Van-Den-Berg.
In 2023, Voices of Multiplicity (VoM) Artist Residency Program is led by the RU guest curator Ayelet Danielle Aldouby with co-creators, artists Kelly Huang, Niambi A. Murray, Andrea Orellana and Xavier Robles-Armas. From May until November, the team will work from the RU/KODA house on Governors Island in a work space where they can implement monthly artistic workshops which are accessible and free for all.
VoM @ARTmobile will travel to Governors Island at the following THIRD Saturdays of each month: May 20, July 15, August 19, September 16 and October 21.
Voices of Multiplicity (VoM) Artist Residency Program is a Residency Unlimited (RU) program which was conceived and is curated by Ayelet Danielle Aldouby, as an opportunity for artists to gain cross-disciplinary competencies in socially engaged art, dismantle barriers to entry into the art-world and provide access to resources.
VoM @ARTmobile is supported by funds from the Roman Foundation and the BKLYN Incubator supported by generous funding provided by The Charles H. Revson Foundation.
We are also grateful to Jane Roman - strategic partner and Silvia Lucca - VoM coordinator for their support of VoM @ARTmobile.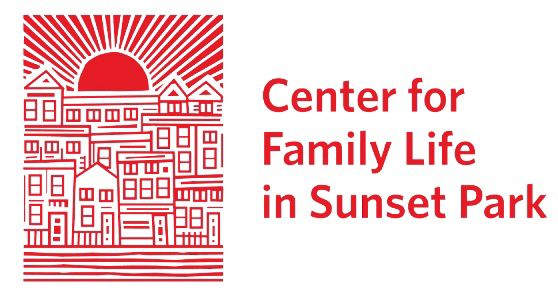 About 
Kelly Huang is a visual artist and designer who explores unconventional materials to illustrate community practices. Kelly holds a Masters degree in art and Art Education /Community Engagement track from Columbia University, Teachers College.
Niambi A. Murray is the Dancing Canvas Founder and an Education Coordinator of Purple Circle Early Childhood Center.
Andrea Orellana is a First Gen, Queer, mixed race (Indigenous and European) immigrant from Central America. Her teaching background includes ESL, Spanish, and Academic Tutoring. She is a dancer, singer, weaver, photographer, makeup artist, and practitioner of kitchen magic.
Xavier Robles-Armas works as an interdisciplinary artist, curator and educator. Xavier developed inclusive programming at the Queens Museum's Exhibitions and Programs department. Xavier brings his expertise in photo voice as a visual research methodology to instigate change.
Robert Weinstein is the BPL Satellite Coordinator and oversees the Library's Mobile Fleet and Satellite Services to provide resources to underserved and gap communities throughout Brooklyn.
Ayelet Danielle Aldouby
Conceptor and curator of Voices of Multiplicity, a program within Residency Unlimited. Aldouby is a public art and social practice curator working at the intersection of art, education, and wellness and her research focuses on Ethics of Care in Artistic practices. Ayelet is a Humanities New York Public Humanities Fellow and has launched the ARTmobile within the fellowship. Ayelet is also an instructor of the Community Arts at the Art & Art education program at Columbia University, Teachers College, and a Guest Curator at Residency Unlimited.