Talks | Oct 6 2023 1:00pm
Meet Over Lunch: A Brief of Art Field by Duffy Du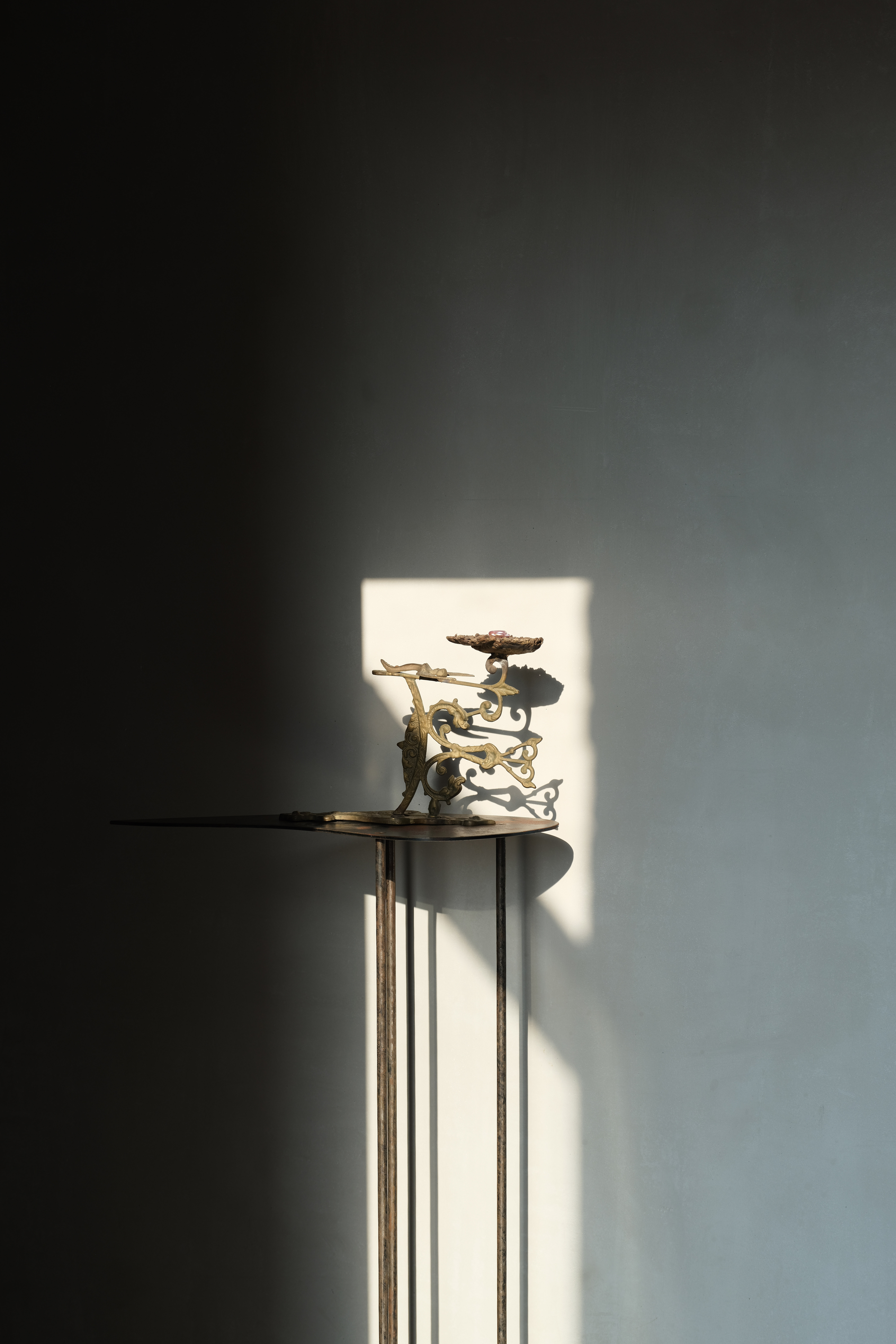 Cheng Tingting, "Meditation", copper, pearl, iron, 2020, image courtesy the artist and QiongJiu Gallery
Friday October 6, 2023 | 1:00-2:00pm
Location: Residency Unlimited
360 Court Street (main green church doors), Brooklyn NY 11231 (map)
2023 RU resident curator Duffy Du will introduce exhibitions that she curated in China whilst incorporating her views on Chinese contemporary art from "85 New Wave" to the present. Her projects include: (i) "Rethinking Ethnography as Methodology for Art'', an exhibition at OCAT Institute that takes as its core the rethinking of ethnography as a methodology for art; (ii) "The Note of Food", which attempts to explore and recast different traditional cultural meanings and artistic practices of food from a contemporary perspective, reconsidering a subject that has been perennially related to human beings; (iii) "Passing Between Reality and Falsehood" focused on the topic of daily life, as in "Every day without end", which explore timeless themes.
More broadly, as a curator she seeks to interact in-depth with artists' personal narratives across a linear timeline and focuses on interdisciplinary research, and how poetic stream-of-conscious texts and ethnographical imagery can be applied as methodologies within the narrative of contemporary art.
About
Duffy Du is an independent curator based in New York City, and currently she studies Anthropology at Hunter College. From 2015 to 2021, she worked in China at MADA s.p.a.m, de Sarthe Gallery and in the exhibitions department at UCCA Center for Contemporary Art. In 2019, her first curation "Rethinking Ethnography as Methodology for Art'' was featured in OCAT Institute Beijing's "Researched-based Curatorial Project: Shortlist Exhibition." Her Chinese writing has been published on platforms such as Artforum, Ocula, and ARTBBS.