Talks | Mar 21 2017 6.30pm
Conversation: Alejandro Campins and José Yaque with Mary Kate O'Hare and Rafael DiazCasas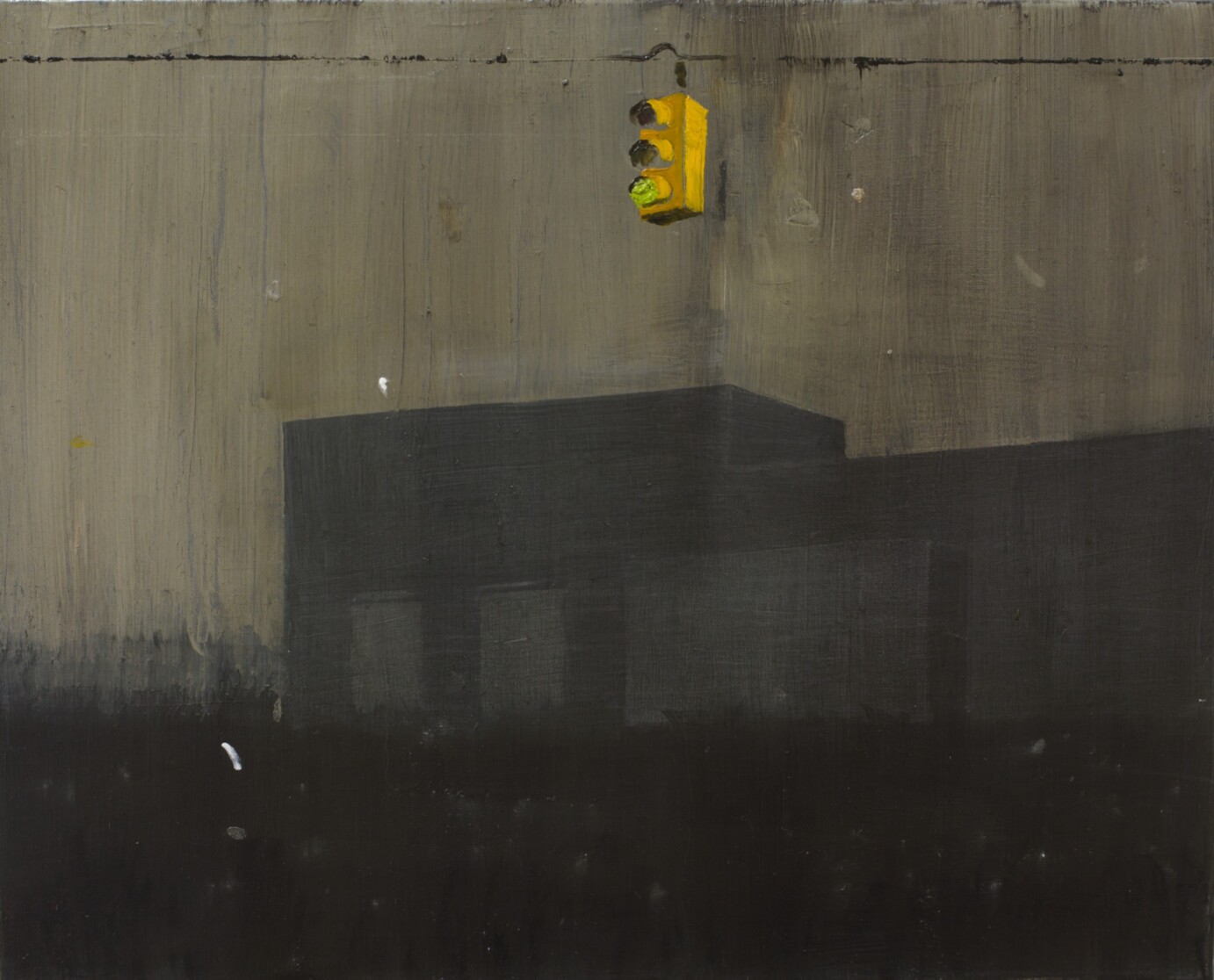 Alejandro Campins, Spell, oil on canvas, 2017
Tuesday March 21, 2017
6:30pm (free and open to the public)
Residency Unlimited (RU)
360 Court Street (enter the Church through the main entrance)
Brooklyn, NY 11231
The artists Alejandro Campins and José Eduardo Llorente Yaque, both from Cuba, will engage with the curators Mary-Kate O'Hare and Rafael DíazCasas. Together they will explore works that are deeply engaged with nature and the various urban spaces they inhabit across the world. The conversation will include a discussion of the artists' individual practices, ranging from painting to installation and beyond, as well as their work's reflection on memory and time, and the way they navigate the global art world.
Campins and Yaque will also examine their upcoming exhibition City of Queen Anne's Lace in Detroit with Wasserman Projects curated by DiazCasas. In planning for over a year, this exhibition comments on the history of Detroit using architecture as a window, viewing the city's future through its past and present.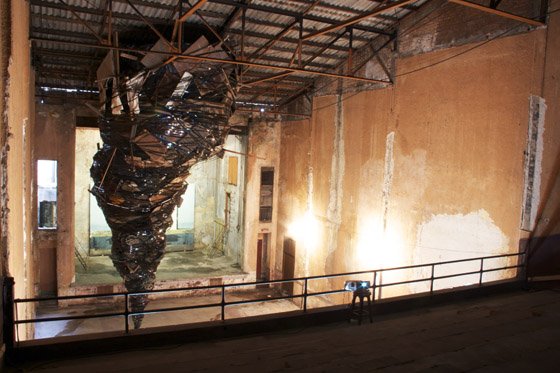 José Yaque, Interior con huracán, Installation, 2015
Video Documentation

Audio Recording

About:
Informed with a romantic vision, Alejandro Campins' work invites viewers to inhabit a place synthesized by the dialectic between history and memory. His sober, atmospheric paintings question the ephemerality of life, creating an imagery that reflects the way people and places change as a result of circumstance.
Buildings, monuments, and heroes diminish with time and the weakening of ideology. Campins explores the empty states and memories left behind, mining them for remnants of their former vitality. In his paintings, abandoned places take on a power that viewers imagine would have been missing in their earlier states. His work evokes metaphysical scenes with the dynamics of interpreted reality and fiction, capturing the beauty in emptiness and silence. For more information check here.
José Yaque belongs to the youngest generation of Cuban artists. His pictorial technique results in highly material and vibrant landscape compositions where materials are applied by hand and encrusted directly onto the canvas. Further transformation occurs when the artist wraps the paintings in a plastic film, removes it when the magna is dry resulting in an eroded looking painting. For more information check here.
Mary-Kate O'Hare specializes in U.S. and Latin American modern and contemporary art. In 2013 she joined Citi Private Bank's Art Advisory & Finance as Vice President and Advisor. Previously, she served as curator of American art at the Newark Museum. She held a fellowship at the Clark Art Institute, where her research focused on an exhibition exploring mid-20th century Brazilian art, music, architecture and design. She has organized several critically lauded exhibitions, including Constructive Spirit: Abstract Art in South and North America, 1920s-50s (Newark Museum, 2010), and has taught numerous university-level art history courses and seminars. She holds a Ph.D. in art history from Rutgers University and continues to regularly publish and speak on modern and contemporary art.
Rafael DiazCasas is an art historian and independent curator based in New York City, interested in modern and contemporary art with a focus on Latin American art. He writes about art and culture for several publications, and is co-author of Hard Light: The Work of Emilio Sanchez (Prestel London – New York, 2011). He is currently working on a monograph and documentary about the history of abstraction in Cuba in the second half of the 20th century.
This program is supported by the Rockefeller Brothers Fund and the Cuban Artists Fund.


RELATED: