Alumni News |
Jun, 2017
Exhibition Viaggio in Sicilia – Mappe e miti del Mediterraneo: Gabriella Ciancimino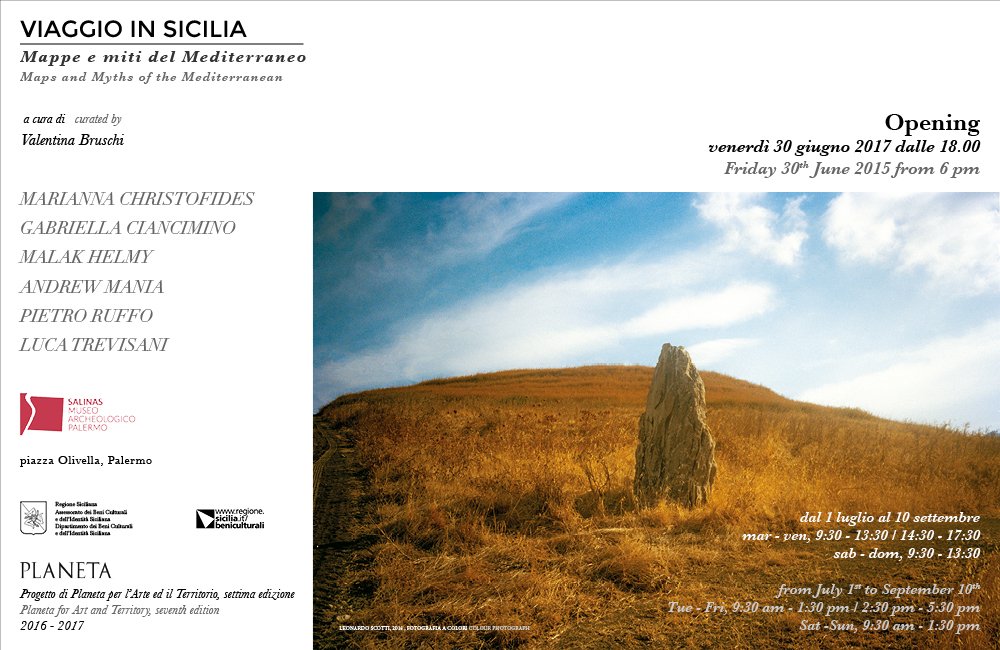 Gabriella Ciancimino kindly invited you to visit the VIAGGIO IN SICILIA #7. Mappe e miti del Mediterraneo (a project of Planeta for Art and Territory) curated by Valentina Bruschi. Museo Salinas, Palermo (IT). Which opens on June 30th.
Artistes: Gabriella Ciancimino, Marianna Christofides, Malak Helmy, Andrew Mania, Luca Trevisani, Pietro Ruffo.
Please find attached the press material (press release in Italian and English) for the exhibition.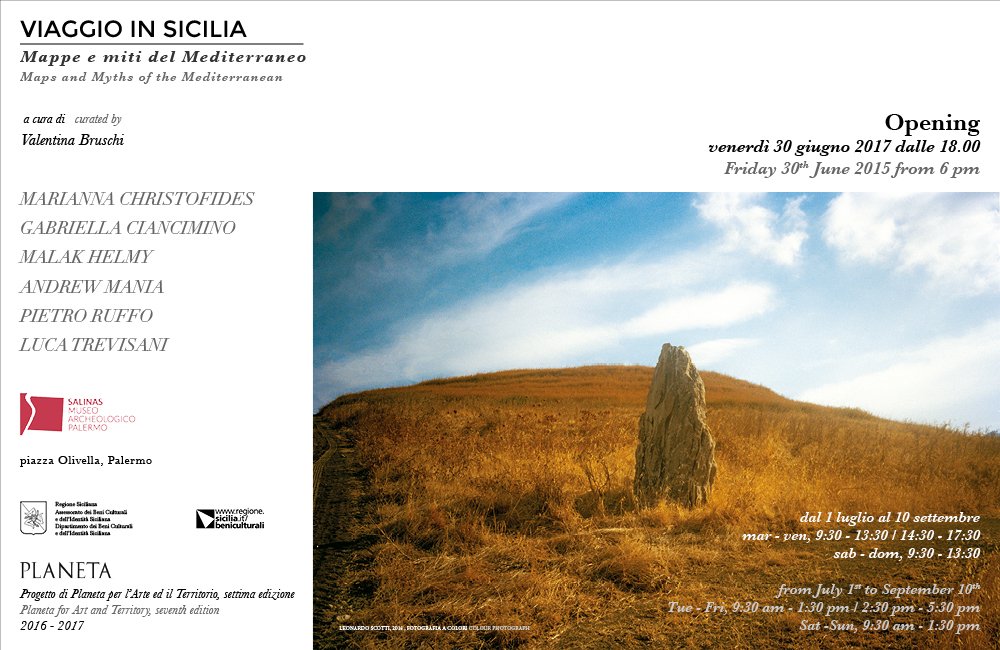 1_Comunicato-stampa-Viaggio-in-Sicilia-7_OK.doc

2_PRESS-Release-Viaggio-in-Sicilia-7-June-2017.doc
RELATED: