Alumni News |
Sep, 2019
Adam Vačkář: Recyclotron: A Manhattan ride for a healthy planet at Artists Alliance Inc.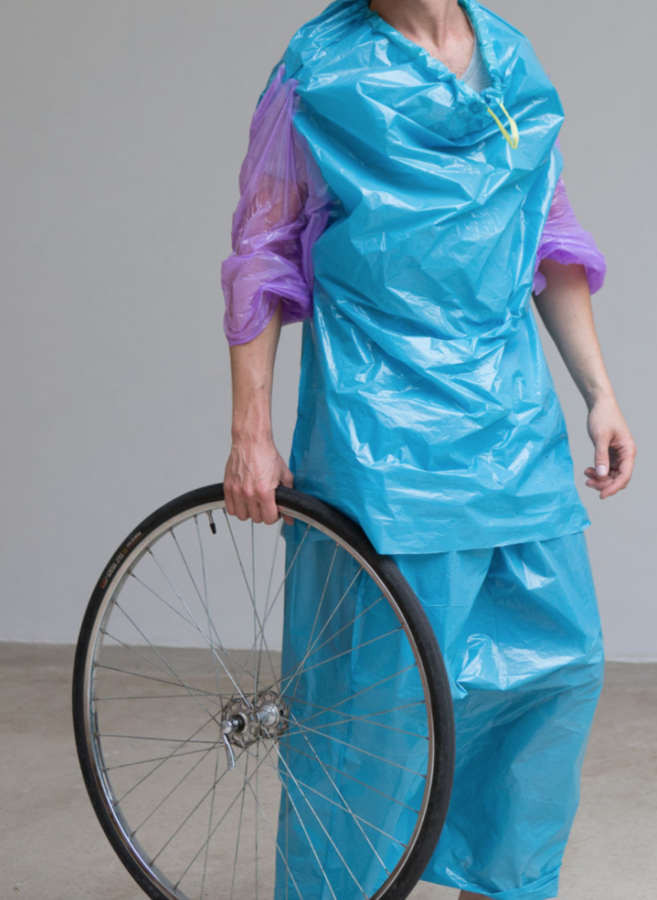 Adam Vačkář
Recyclotron: A Manhattan ride for a healthy planet
Presented in collaboration with Bike New York
Ride Date: Saturday, September 21, 2019 at 5p
Meeting: Corner of Water and Fletcher streets
Ride Length: 8 miles
On September 21st, Artists Alliance Inc., in collaboration with Bike New York and the Czech Centre New York,  took a ride through Manhattan's ecological landscape, designed and led by Prague-based artist Adam Vačkář.
Through the first half of the 20th century, New York's surrounding ocean served as the city's primary site for waste disposal. "At one point, as much as 80% of New York's garbage ended up out at sea; however, in what was surely its most enduring waste management initiative, New York City used some of its garbage (mostly ash, rubble, and other debris) to create artificial land, thereby increasing its own size." (Guardian, Max Galka, 27 Oct 2016).
Using the "original" shoreline of Lower Manhattan as a starting point, Vačkář lead riders along the perimeter of 1600's New York. Eventually extending onto artificial land, Manhattan's existing shore, the group will travel between predetermined stopping points, providing an occasion for collective reflection, conversation, and performance.
At each stop, participants were asked to wear garments, designed and produced by the artist, constructed with recycled trash bags, hygienically cleaned. Adorned in recycled waste,  several riders recited a dadaist poem (composed, in real-time, by the artist with the help of an algorithm) formed using of names of chemical substances found in common toiletries (ie. sunscreen, hand sanitizer, shampoo, etc). In addition to a roaming performance, Vačkář lead participants in a discussion on the relationship between design, ecology, and recycling.
As with much of his practice, Vačkář's ride was intended to emphasize the urgency of environmental consciousness and the ways in which such an awareness can be achieved through something as simple as a bike ride. Following the ride, the artist will produce a small edition of posters featuring the poems composed and recited by participants during the ride.
RELATED: