Film Screening: Maiko Jinushi and Dimitar Shopov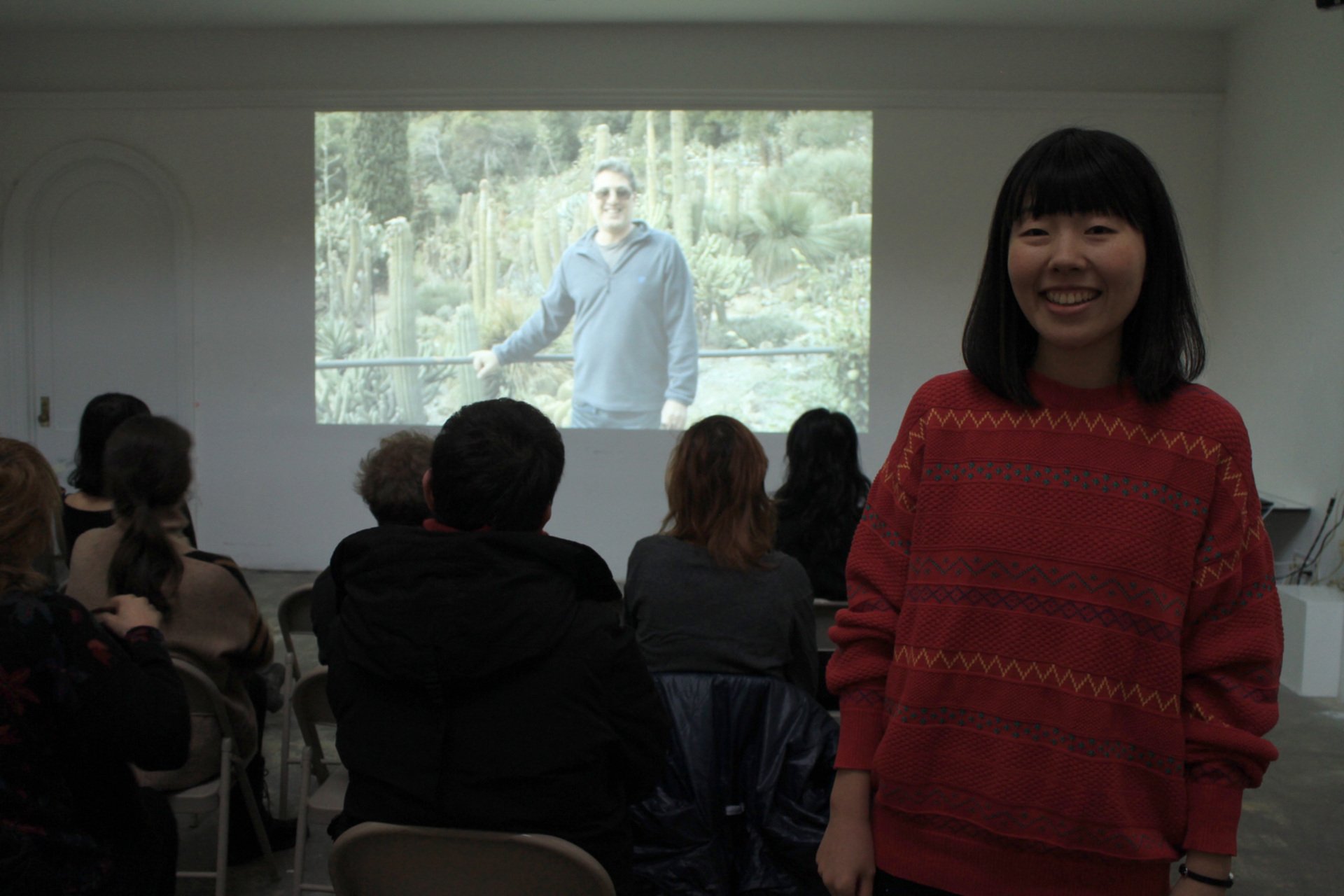 Maiko Jinushi during the screeing of her film A Distant Duet
RU STEP Program
Thursday March 16, 2pm
Residency Unlimited
The screening began with "A Distant Duet" by Maiko Jinushi, followed by Dimitar Shopov's film "New Village" which is still in post production. Both works received a lot of positive feedback. Below please will find the synopses of their films.
A Distant Duet, 2016, 40 min.
Director: Maiko Jinushi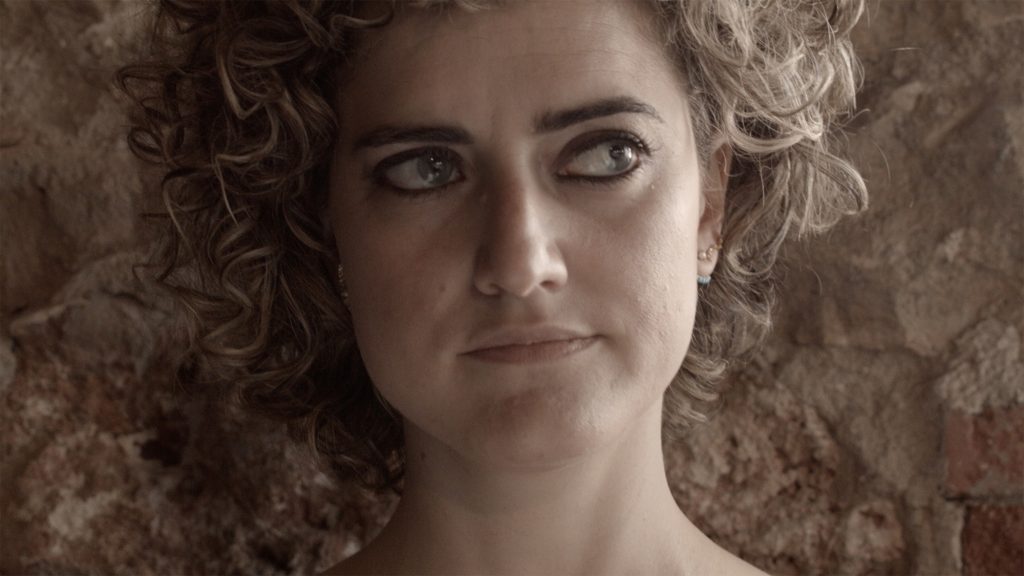 "A Distant Duet" is a video shot in Spain which Jinushi got inspiration from the works of Chilean-born writer Roberto Bolaño who spent his youth between in Chile and Mexico, left his homeland following the coup in 1973, later settled in Spain. Beginning with a monologue by Jinushi herself in Blanes, where Bolaño died, the film traces Bolaño through elaborating his texts and Jinushi' s interviews with those who happened to meet. With Bolaño' s stories, Jinushi tries to overwrap a question on social circumstances in Japan where she lives in. Extracting his story of a hole talking about the Galician, people in a North-west region in Spain, how they dealt with an emergency when a boy had fallen into the hole, Jinushi starts a dialogue with a Galician woman. Jinushi tells her that the Japanese would forget about the hole they had seen, if the story were set in Japan. Puzzled by Jinushi's words, the woman shows her own view on the "hole".
For more details check here.
New Village, 77 min. (in post production)
Director: Dimitar Shopov
Writers: Vera Mlechevska and Dimitar Shopov
Stars: the Mayor, Indi Kalisares and DiDi
Camera: Kiril Prodanov
Music: Dr. Laing. Borisov brothers, Torazame Tassu
Based on the idea of Dimitar Shopov and Vera Mlechevska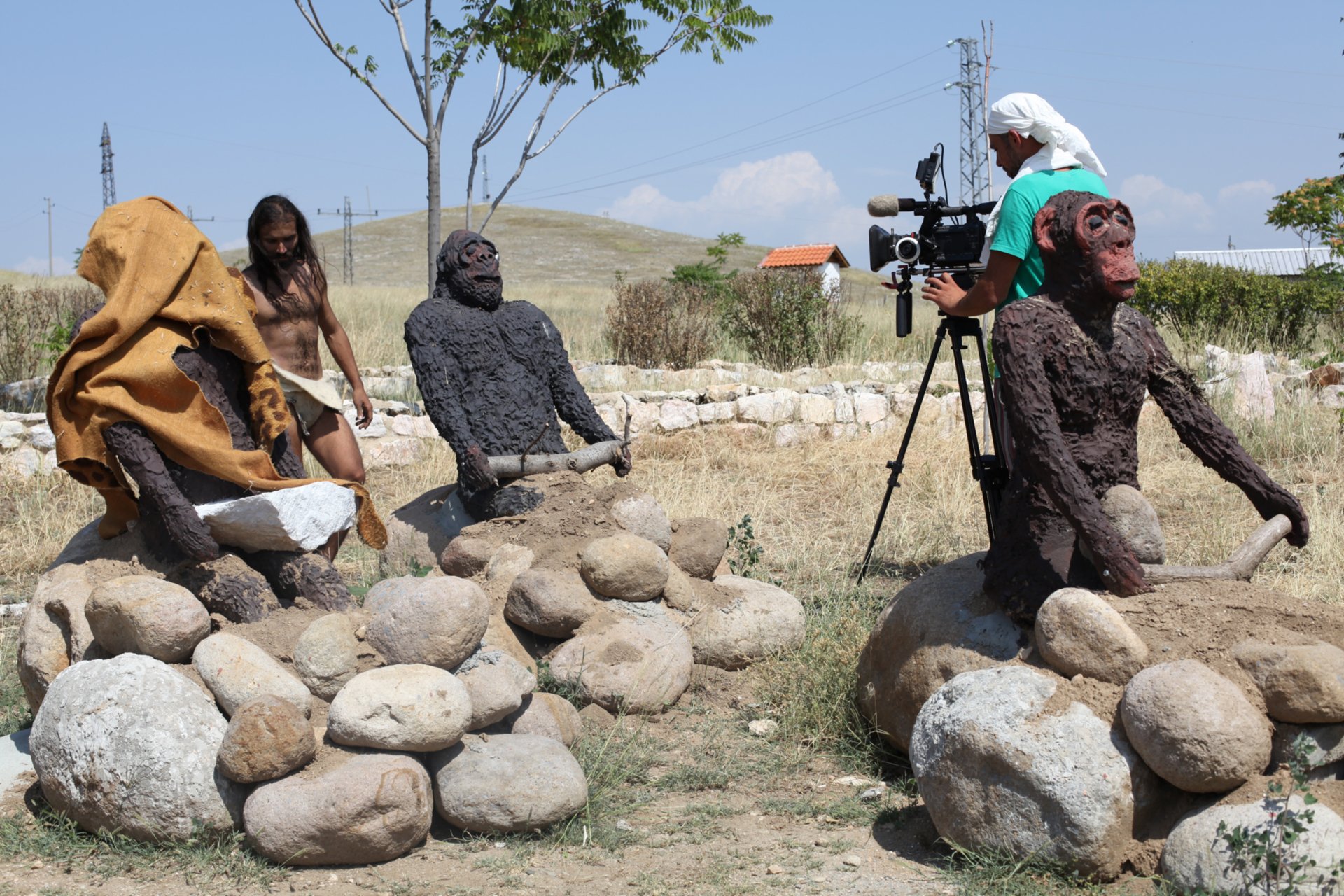 "Novo selo (New Village) is a village in Bulgaria where Todor Atanasov has been the Mayor for nearly 30 years. In 2014, the he decided to make an amusement park that will represent an overview of the history of the mankind, from the time of the dinosaurs to the jet engine. The park will serve as a tourist destination for people from all over the world. Atanasov believes that the museum could be an educational center for students where they can learn about Darwin's theory as well. For that reason he made the tree of life from metal pipes, a few monkeys, an Indian, a black man: made out of stones and concrete, a cave door, a fortress, real guns from World War II, and two dinosaurs. A huge metal inscription "Novo selo", similar to "Hollywood" sign, is mounted on a higher part of the valley where Novo selo is located. In 2015, Dimitar decided to make a movie that explores this cultural phenomenon. The film is in post-production. The mayor hopes the film will change the public mood in his favor, as the media has previously only shown a negative view of the museum.
There are two storylines: one talks about the idea of the museum from the perspective of the mayor. The other presents the daily life of a couple: a primitive man and woman who inhabit the amusement park. The figure of the Mayor is the figure of the Demiurge, which took responsibility for its creation. The Neanderthal couple is fictional – characters are neither spouses, nor blood relatives. This metaphor raises the question of man's responsibility over an act of creation."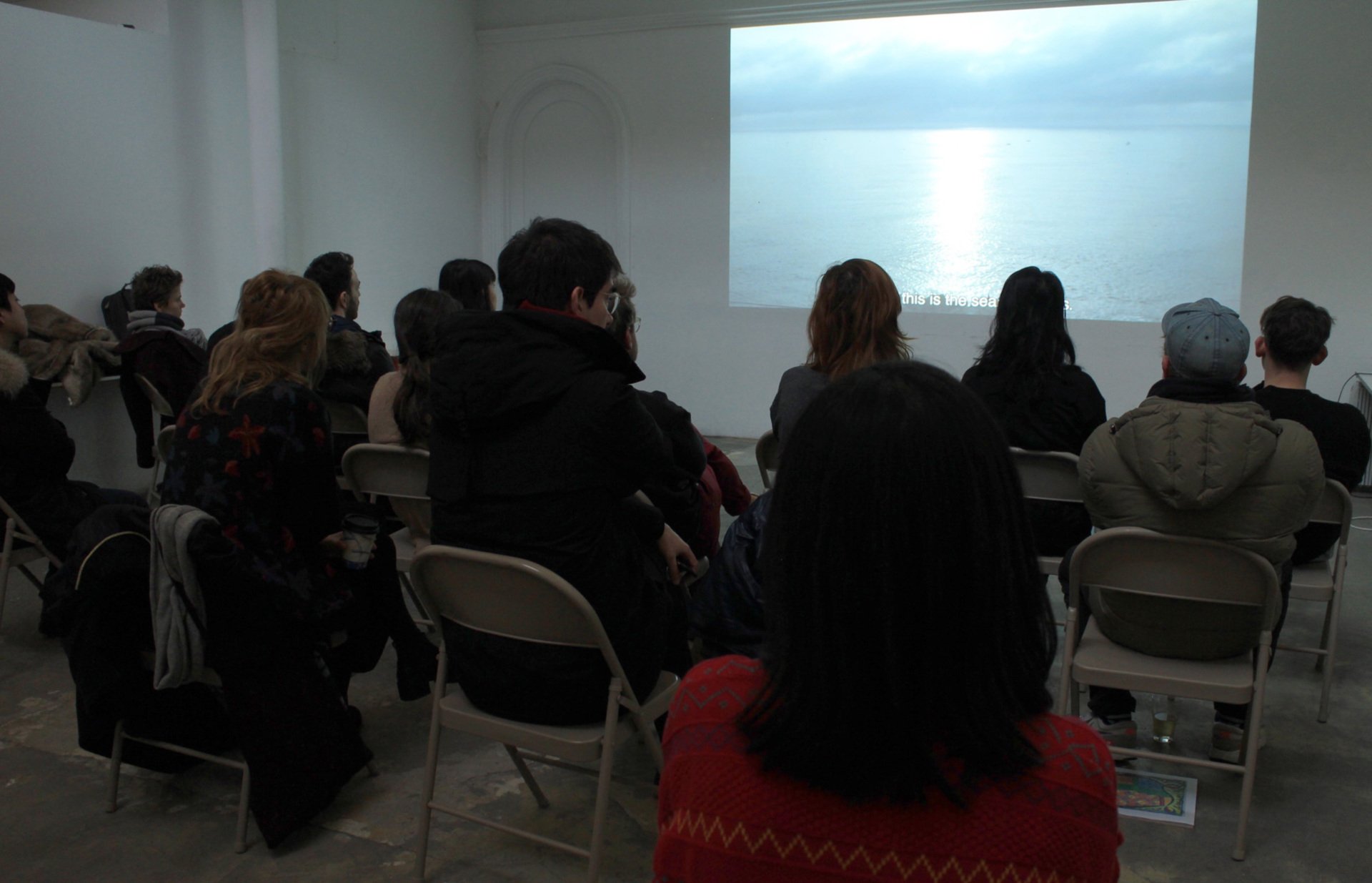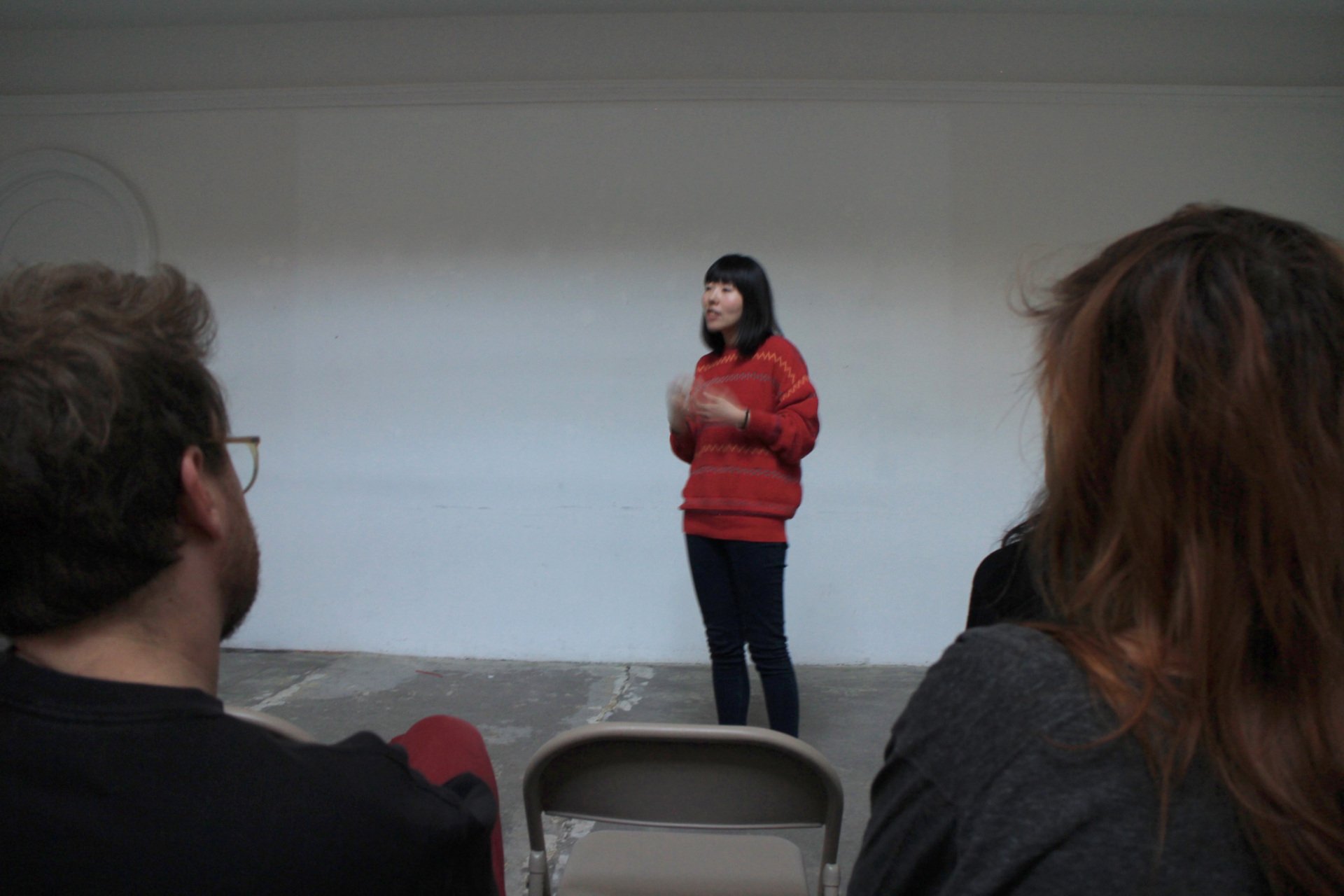 Screening of Jinushi's film A Distant Duet and discussion with the artist afterwards.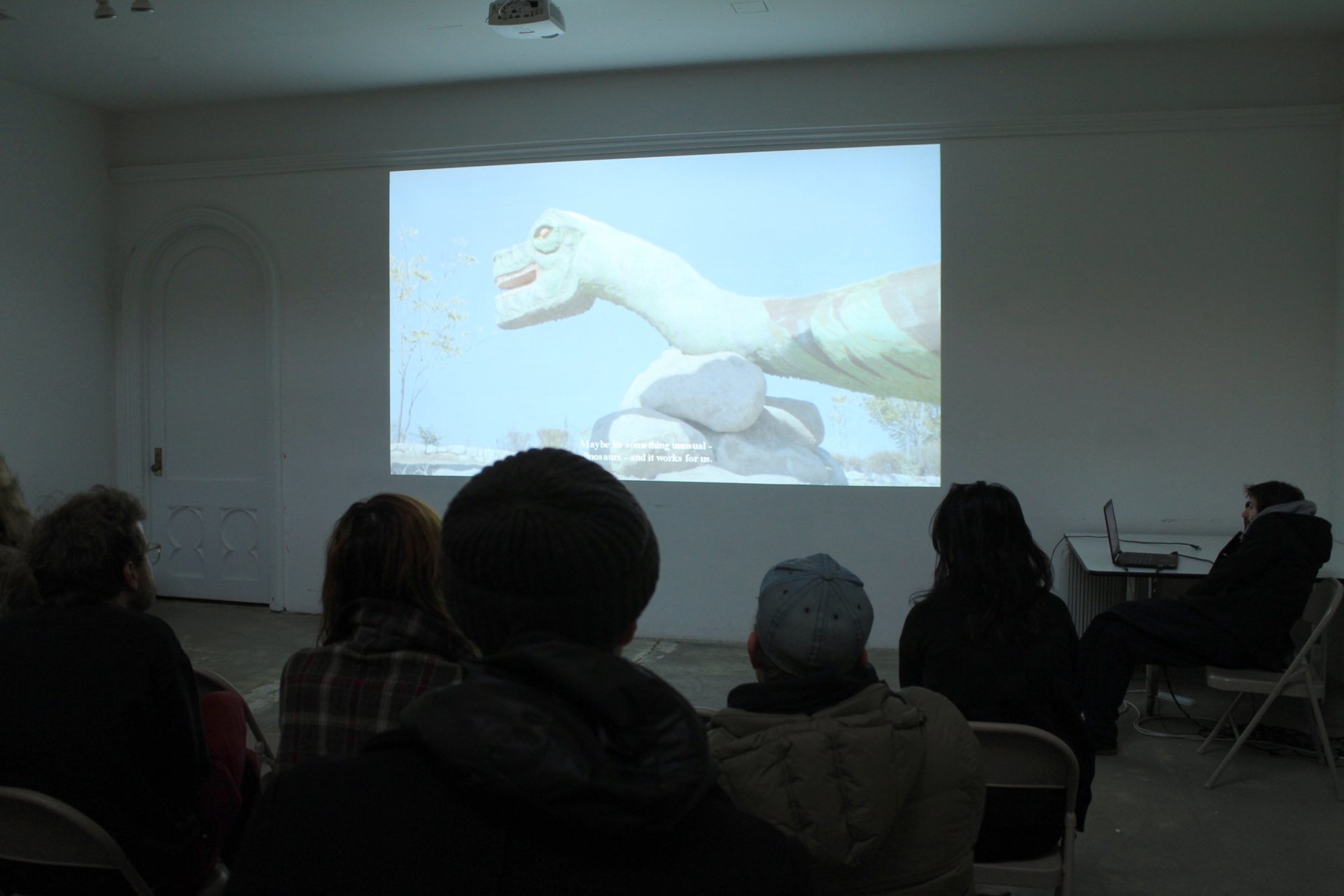 Dimitar Shopov shares his film New Village currently in post production.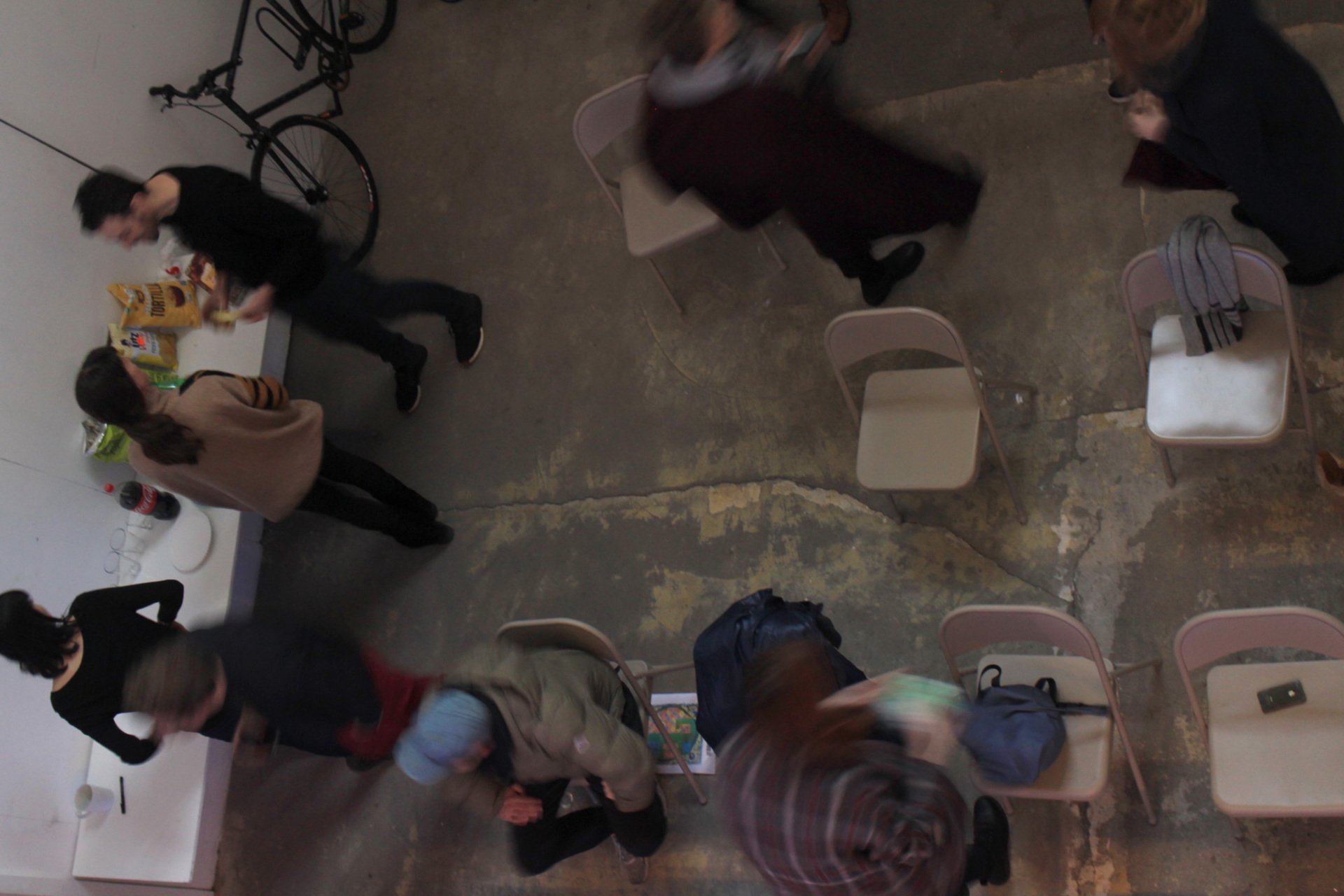 Snacks!
***
STEP is an opportunity for current RU artists-in-residence to open a dialogue amongst themselves and guests around their ongoing projects through informal presentations at RU.
STEP aims to provide an encouraging and supportive space for artists to share aspects of their practice that are in transition or unfinished. Knowing that the artistic process is both highly focused and vulnerable, this initiative offers a thoughtful critical environment that welcomes and inspires the artists we work with.