Talks | May 5 2015 6:30PM
Transferred Presence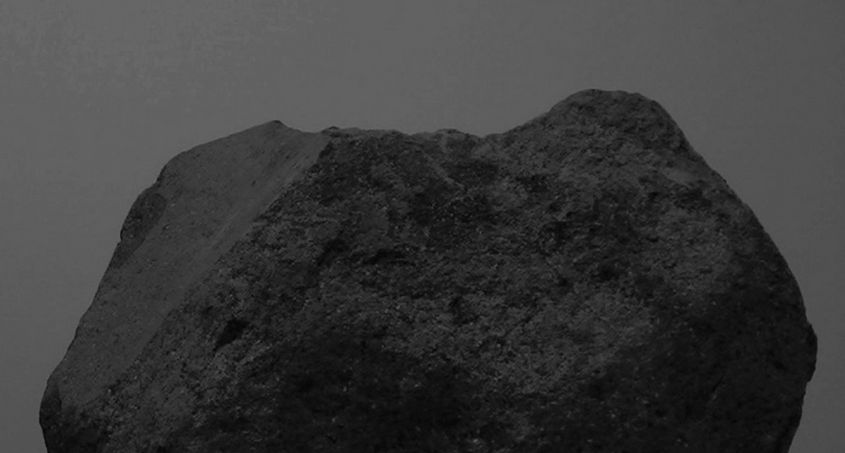 Ishu Han, Breathing, 2012. 17:07 min
Tuesday May 5
6:30pm (free and open to the public)
Residency Unlimited (RU)
360 Court Street (enter church building through main entrance)
Brooklyn, NY 11231
Transferred Presence will be an evening of video work and a panel discussion with the purpose of addressing the relevance of the artists' body and the potential disappearance of their physicality with the constant advent of new virtual ways of interacting with the environment. The presenting artists have focused their careers on manipulating technology and using systematic research methods to approach social and political concerns. RU resident artists Ishu Han, Alice Miceli and Ignacio Tejedor will display their work followed by a discussion moderated by media theorist PhDSong Tae Chong with panelists Suzanne Anker, Paul Catanese, Mostafa Heddaya and Bryan Zanisnik. The event is organized by Francisco Correa Cordero.
This event is made possible with support from SPAIN Arts & Culture, the Asian Cultural Council, and Pipa Prize. This program is supported, in part, by public funds from the New York City Department of Cultural Affairs in partnership with the City Council.
Bios:
Suzanne Anker is a pioneer in Bio Art working at the intersection of art and the biological sciences. She works in a variety of mediums ranging from digital sculpture and installation to large-scale photography to plants grown by LED lights. Her work has been shown both nationally and internationally, including the JP Getty Museum, the Pera Museum in Istanbul, and the International Biennial of Contemporary Art of Cartagena de Indias, Colombia. Her books include The Molecular Gaze: Art in the Genetic Age, co-authored with the late sociologist Dorothy Nelkin, published in 2004 by Cold Spring Harbor Laboratory Press, Visual Culture and Bioscience, co-published by University of Maryland and the National Academy of Sciences in Washington, D.C. Chairing SVA's Fine Arts Department in NYC since 2005, Ms. Anker continues to interweave traditional and experimental media in her department's new digital initiative and the SVA Bio Art Laboratory.
Paul Catanese is a Hybrid Media Artist, Author, Associate Professor, Director of the Interdisciplinary Arts & Media MFA Program at Columbia College Chicago, ISEA International Board Member, and President Emeritus of the New Media Caucus. His artwork has been exhibited widely including at the Whitney Museum of American Art, the New Museum of Contemporary Art, SFMOMA Artists Gallery, La Villette and Stuttgart Filmwinter. Paul is the recipient of numerous grants and awards, including commissions for the creation of new artwork from Turbulence.org and Rhizome.org.
Francisco Correa Cordero has been working with artists and art organizations in New York since 2006. While currently part of Yancey Richardson Gallery, he also pursues independent projects with the purpose of assisting in the development of artists' research by introducing their work to scholars, writers or other artists who are experts in related fields to promote symbiotic collaborations.
Recent projects in New York within the past year include screenings, artist presentations and panels at organizations such as Apexart, the Elizabeth Foundation for the Arts and the Helix Center. Previous affiliations include Humble Arts Foundation, Martos Gallery, the Production department at Aperture Foundation and the Public Programs department at Independent Curators International (ICI).
Mostafa Heddaya is a writer and editor in New York focused on aesthetics and politics. He is presently senior writer at Artinfo, and was previously managing editor of Hyperallergic. Recent editorial projects include the catalogue for the Los Angeles exhibition Shangri La: Imagined Cities, co-edited with Rijin Sahakian, and American Circus, a 2014 recipient of the Pushcart Prize in nonfiction. He has spoken on National Public Radio and at Prospect.3 (New Orleans), Eyebeam (New York), Triple Canopy (New York), the National Endowment for Democracy (Washington, DC), and elsewhere.
Bryan Zanisnik was born in Union, New Jersey and currently lives and works in Queens, NY. He received an MFA from Hunter College and attended the Skowhegan School of Painting and Sculpture. He has recently exhibited and performed in New York at MoMA PS1, Sculpture Center, and the Brooklyn Museum; in Philadelphia at the Institute of Contemporary Art and the Fabric Workshop and Museum; in Miami at the De La Cruz Collection; in Chicago at the Museum of Contemporary Photography; in Los Angeles at LAXART; and internationally at the Istanbul Museum of Modern Art, the Kunsthalle Exnergasse in Vienna and the Futura Centre for Contemporary Art in Prague. Zanisnik's work has been widely reviewed in the New York Times, Art in America, Artforum, ARTnews, Modern Painters, Time Out New York, and the Village Voice. He has completed residencies at the Lower Manhattan Cultural Council Workspace Program, the Smack Mellon Artist Studio Program, the Macdowell Colony, the Art Omi International Artists Residency, and the Guangdong Times Museum in Guangzhou, China. Zanisnik is included in Art21's award-winning documentary series New York Close Up, has been a featured guest on the Leonard Lopate Show on National Public Radio and is a contributing writer at Triple Canopy.