Talks | Mar 28 2017 6:30pm
Three Perspectives on Art from Central and South-Eastern Europe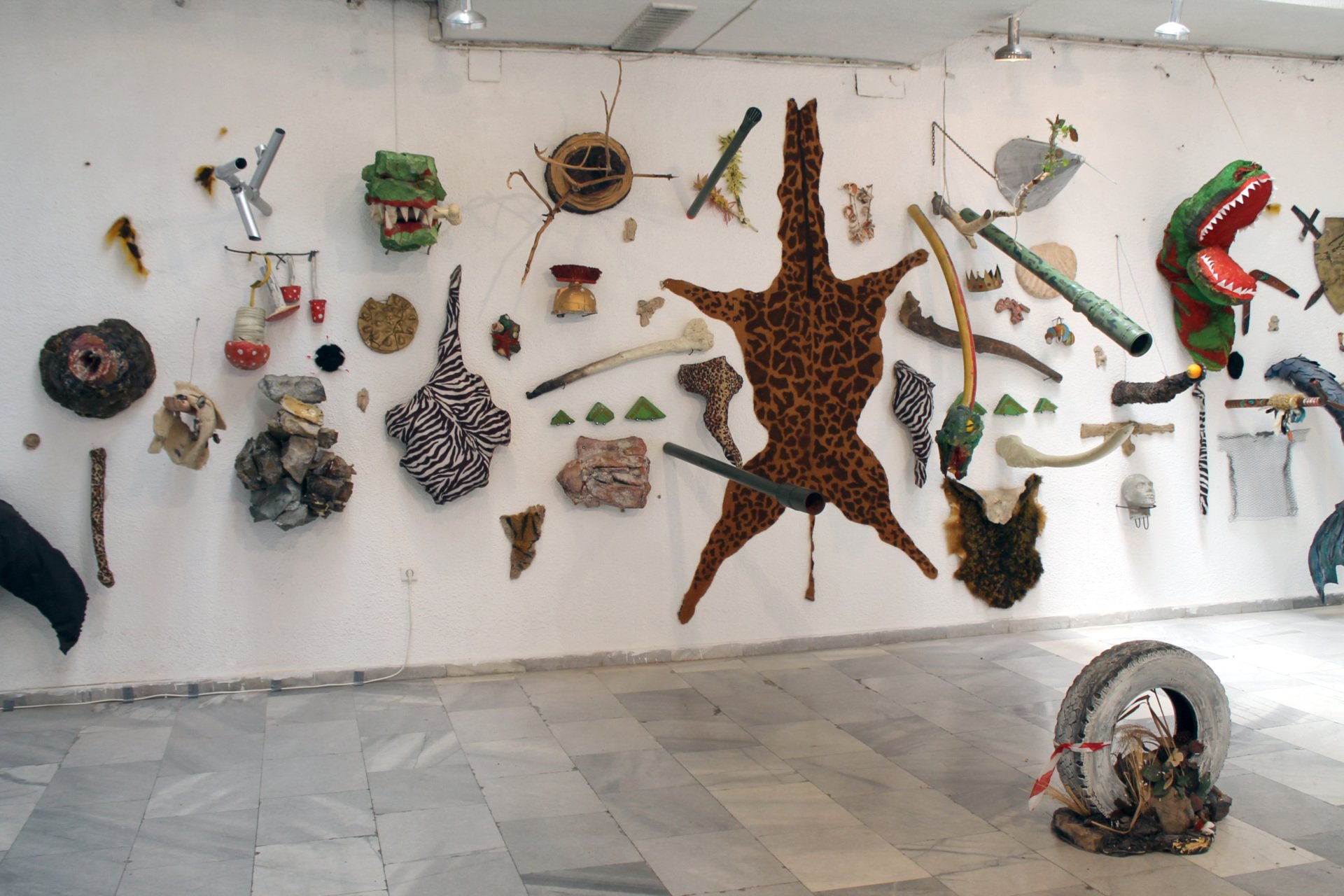 Dimitar Shopov's Studio in Plovdiv, Bulgaria
Tuesday, March 28, 2017
6:30pm (free and open to the public)
Residency Unlimited (RU)
360 Court Street (enter the Church through the main entrance)
Brooklyn, NY 11231
At a time when the borders of Europe are changing, what does it mean to produce art in the regions commonly known as Central and South-Eastern Europe? How are even the most conceptual art practices still rooted in a place that lends its history to a work of art? Ksenia Nouril, a specialist in postwar and contemporary Central and Eastern European art, will introduce and moderate a panel discussion that will address these questions with the following Young Visual Artists Awardees: Niko Mihaljevic (Radoslav Putar 2016), Dimitar Shopov (2016 BAZA) and the collective Barbora Zentková / Julia Gryboś (2016 Oskar Cepan Award). Together, they will speak about their respective practices and the current state of the arts in Croatia, Bulgaria, Slovakia, and the Czech Republic.
Photos of the Event:

Audio Recording:

About:
Niko Mihaljević explores the metaphysical aspects of mundane rituals and leisure time in a variety of media with an emphasis on conceptual sound composition, installations, performance, text, and artist books. Mihaljević attempts to bridge the divide between the banal and the transcendental, transforming ordinary social situations into performative acts.
Dimitar Shopov works across visual arts, cinema, literature and theater.. Shopov dedicated ten years of research to the life and oeuvre of the Bulgarian artist Milosh Gavazov, a fictional character whose name Shopov adopted as his own pseudonym. Shortlisted for a Ruf award, his research culminated in 2012 with the publication of a book-album that won the  "South Spring" prize for literature. Shopov is the founder of the Postgraduate School of Ignorance and author of the legendary work "Molotov Cocktail".
The collaboration between Barbora Zentková & Julia Gryboś began as students at the University of Ostrava where they studied painting. "We shared from the start a deep interest in the medium of painting which led us to develop intense forms of cooperation. Today our work focuses on complex units, sound being primary. We examine notions of time, surface, repetition, deepness of image. We work with questions of reduction of components in relation to given space and its character."
Ksenia Nouril is a New York-based art historian and curator. She is a Contemporary and Modern Art Perspectives (C-MAP) Fellow at The Museum of Modern Art, New York, where she researches and plans programming related to Central and Eastern European art and co-edits post, an online research platform for global art. A PhD candidate at Rutgers, The State University of New Jersey, Ksenia is writing her dissertation on contemporary Eastern European artists from Lithuania, Russia, and Poland whose practices address the legacies of communism. She has organized exhibitions at MoMA, the Zimmerli Museum, and the Lower East Side Printshop and is currently working with the Bruce Museum on The Soviet Sublime: Intersections of Art and Science in the Dodge Collection, slated for January 2018. In addition to catalogue essays, Ksenia has published in ArtMargins and The Calvert Journal.
The Young Visual Artists Awards is an international award and residency program for young visual artists in Central and South Eastern Europe organized by Residency Unlimited (RU) and partnering non-profit art organizations in ten countries in the region. National exhibitions and award ceremonies are held annually in the Czech Republic, Slovakia, Bosnia and Herzegovina, Croatia, Kosovo, Macedonia, Serbia, Slovenia, Albania and Bulgaria.  This initiative was originally established with president Vaclav Havel and the Foundation for Civil Society (FCS) in New York in 1990. The YVAA program is funded by the Trust for Mutual Understanding in New York.
This program is made possible with support from The Trust for Mutual Understanding.