Talks | Jul 25 2020 4 pm
Thinking Food Futures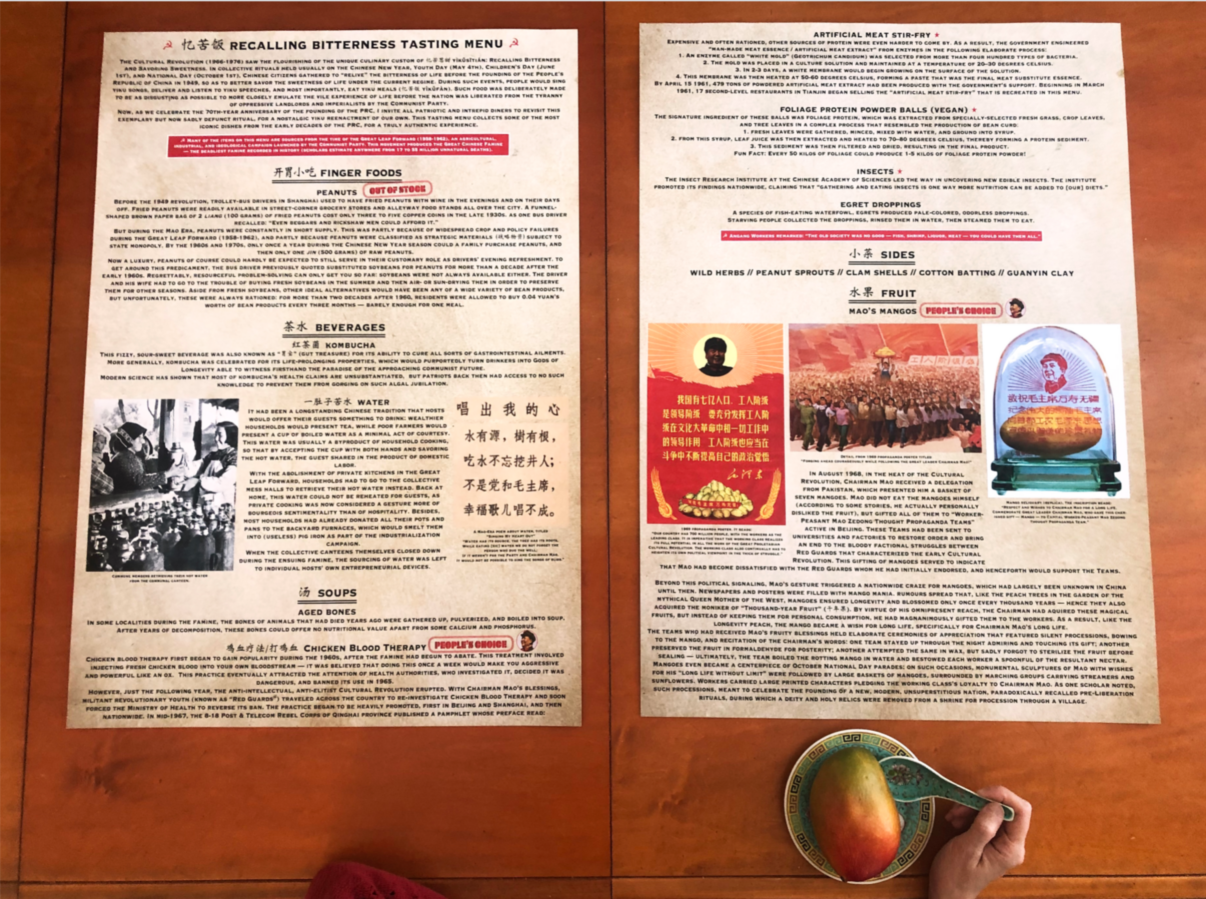 Siri Lee, Recalling Bitterness (Yiku) Tasting Menu, 2020 (detail). Courtesy the artist.
In these times of true uncertainty, engaging with RU's current Food Futures residents Lily Consuelo Saporta Tagiuri, Esra Durukan, Yoko Inoue, Siri Lee, Rosa Nussbaum, Andrew Vigil-Emerson, and Allie Wist, has been a hugely inspiring reminder of the power of art and creativity in thinking through some of the challenges brought on by the pandemic. The pressing issues of food justice and resilience took on a new urgency as food supply chains broke down and we "social distance" in line for groceries; supermarket workers are celebrated as "essential workers" though not better compensated; and communities of color are disproportionately affected by COVID-19.
Following three months of weekly workshops and discussions online, we invite you to join us Saturday, July 25, at 4pm for a sampling of what the Food Futures residents will present and discuss with Food Futures residency program curator Livia Alexander and curator, writer and RU alum Isin Önol (2014 curator-in-residence) as part of THINKING FOOD FUTURES.
Our main course, THINKING FOOD FUTURES, a major online event of performances, digital works, and talks will take place on Saturday, October 24, 2020. Please stay tuned for more information. THINKING FOOD FUTURES is co-curated by Livia Alexander and Isin Önol.
Food Futures is supported, in part, by public funds from the New York City Department of Cultural Affairs in partnership with the city council and with generous support from the National Endowment for the Arts.