Exhibition | Aug 20 - Sep 10 2022
The Snake & The Archive
Dates: August 20 - September 10, 2022
Viewing Hours: Friday - Saturday | 12:00 - 6:00pm
Opening: Saturday August 20, 2022 | 12:00 - 6:00pm
KODA House 
Governors Island, Colonels Row, Building #404B, second floor
Click here to view map. Details on how to get to Governors Island here. 
The Snake & The Archive is a collaborative research & installation project by Stephanie Misa, current artist-in-residence at the FCINY and Residency Unlimited, and queer feminist, zine-producing duo Multiple Spirits. The installation approaches and encounters the archive—whether as subject, source or concept, and the intersections between them— through embodied and situated knowledge and culturally distinct perspectives. In New York, research for The Snake & The Archive was conducted at the Franklin Furnace Archive and traces the work of artists within their collection. The work connects fragmented archival histories and memories– dealing with gaps and absences– and exploring their potential to allow for creative becomings.
Click below to see image from the exhibition
About 
Stephanie Misa is a visual artist and writer. Misa's work consistently displays an interest in complex and diverse histories, relating to these topics through her installations, sculptures, videos, prints, and writing— bringing forward questions of historical 'authenticity', hybridity, and embodiment. She is currently a doctoral researcher at the University of the Arts Helsinki and was awarded the Art Foundation Merita prize for Artistic Research in 2021. Future projects include a Tuesday Session at the Secession (Vienna), and further exhibitions with Multiple Spirits at Pengerkatu 7 – Työhuone (Helsinki) in September 2022.
http://www.stephaniemisa.com | Instagram: @steph.misa
Multiple Spirits is a Japanese/English bilingual queer feminist art zine founded by Mai Endo and Mika Maruyama in 2018. Based in Vienna and Tokyo, it focuses on transcultural exchanges and offers a variety of approaches to vocabularies and languages of re-narration and resistance by inviting artists, researchers, and activists from different backgrounds to contribute to the platform. Multiple Spirits has also conducted research on the historical and political role and impact of queer and feminist magazines.
https://marusupi.love/ | Instagram: @maru_supi
This program benefits from the support from the Finnish Cultural Institute in New York (FCINY).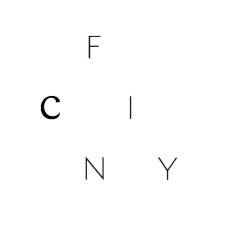 RELATED: