Talks | Aug 4 2021 1:00 PM EST
Meet Over Lunch: The Fine Line: The Division between Art and Design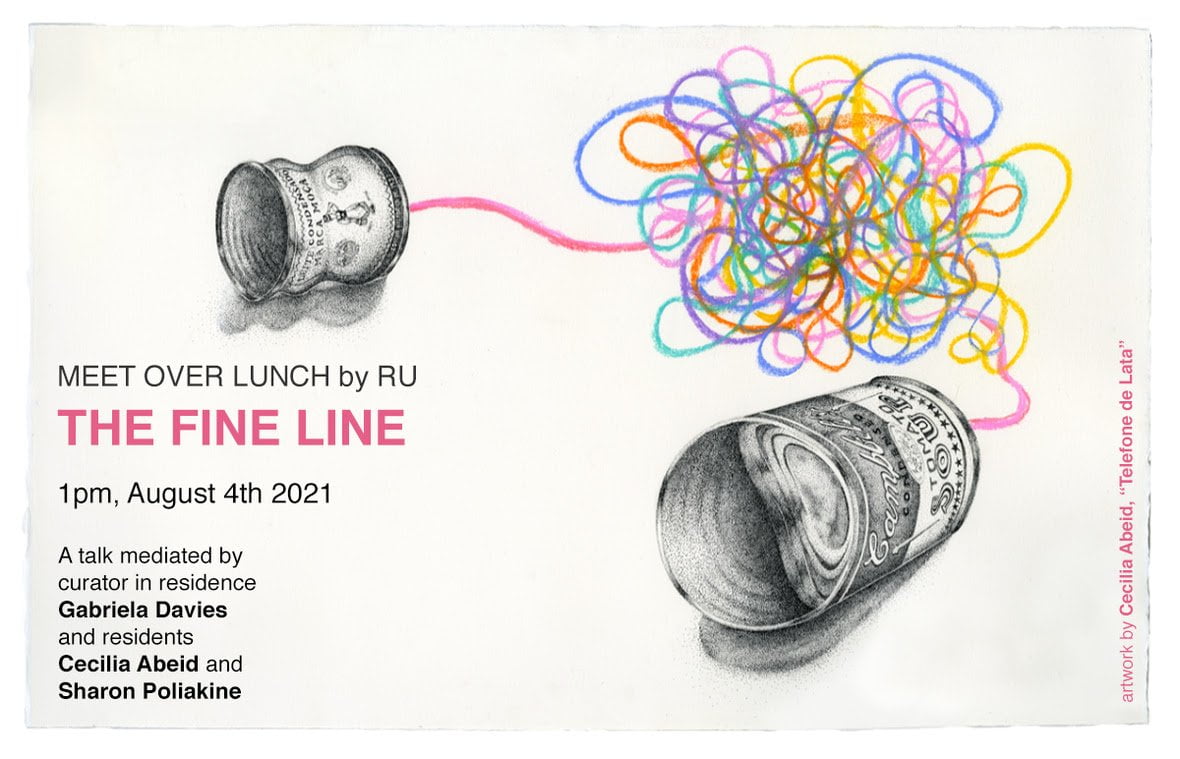 August 4 2021, 1:00PM | Virtual Event
During this virtual discussion, the RU artists Cecilia Abeid and Sharon Poliakine will engage with the curator-in-residence Gabriela Davies to debate on the topic of the division between art and design. Both artists have backgrounds in graphic design, and will outline distinct phases of their respective trajectories and the schism they experienced as they operated between the fields of art and design. Davies will present their works and share perceptions, stories and illustrate their respective path to bring the discussion to light.
While the art world extends the charged debate of the separation between both disciplines, Abeid, Poliakine and Davies will open the discussion to attempt a reevaluation of where such a line should cross.
This program is supported, in part, by public funds from the New York City Department of Cultural Affairs in partnership with the City Council.