Talks | Jun 26 2014 7:30pm
Screening Special Features 2014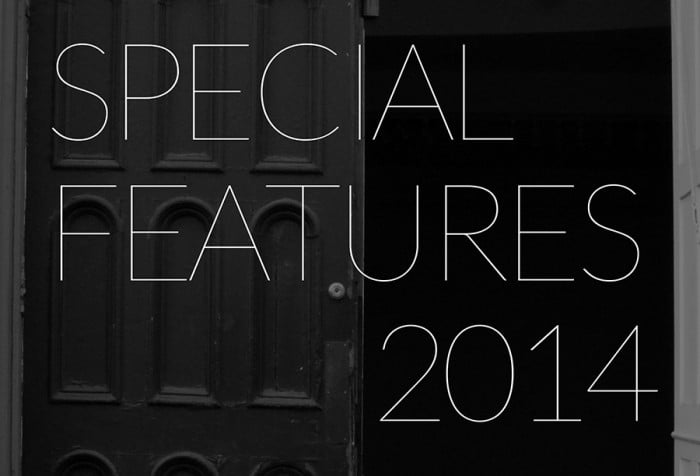 Thursday June 26, 2014
7:30pm - 9pm – Free and open to the public
Residency Unlimited
360 Court Street #4 (big green doors)
Brooklyn, NY 11231
On June 26, Residency Unlimited is proud to present the film screening of 4 newly created short film and video works that were realized for Special Features 2014. Special Features 2014 is a film production program designed to support the creation of short films and videos by New York City based artists. Between March and June 2014, 4 selected artists participated in RU's residency program for 1 month each.
RU launched the first edition of Special Features in 2010 by converting an art gallery in Lower East Side into a low cost film studio and inviting 12 local artists to create a compelling piece over the course of one day each.
Total run-time approx 25mins, followed by a Q&A.
CURIOUS CHARACTERS - 4min
The animation will feature hundreds of characters from 7  categories - ghost, human, animal, insect, machine, monster and mutant.
SUSPICIOUS ACTIVITIES - 6min
Gragasin scouted Residency Unlimited's space and found a peculiar hand-painted sign in the bathroom that read "SUSPICIOUS ACTIVITIES," which inspired her to create this oddball action film.
WORK-IN-PROGRESS - 11 min

DV-to-HD / 2014
An apparent interview with three highlights.
SONG FOR 360 COURT STREET
Running time: 3:00
This video piece responds to the unique situation of having living spaces and the Residency Unlimited gallery space built within the architectural structure of a former church. 4 singers perform a hymn based on a canticle written by St Francis of Assisi in 1224, in 4 part harmony, separately in 4 different spaces that reside within the church walls, and come together at the end in the gallery space.
---
This program is supported by public funds from the New York City Department of Cultural Affairs in partnership with the City Council and the New York State Council on the Arts with the support of Governor Andrew Cuomo and the New York State Legislature.
Photo Documentation: