Talks | Feb 16 2021 5:00 PM EST
RU TALK: Space Witches by Rosa Nussbaum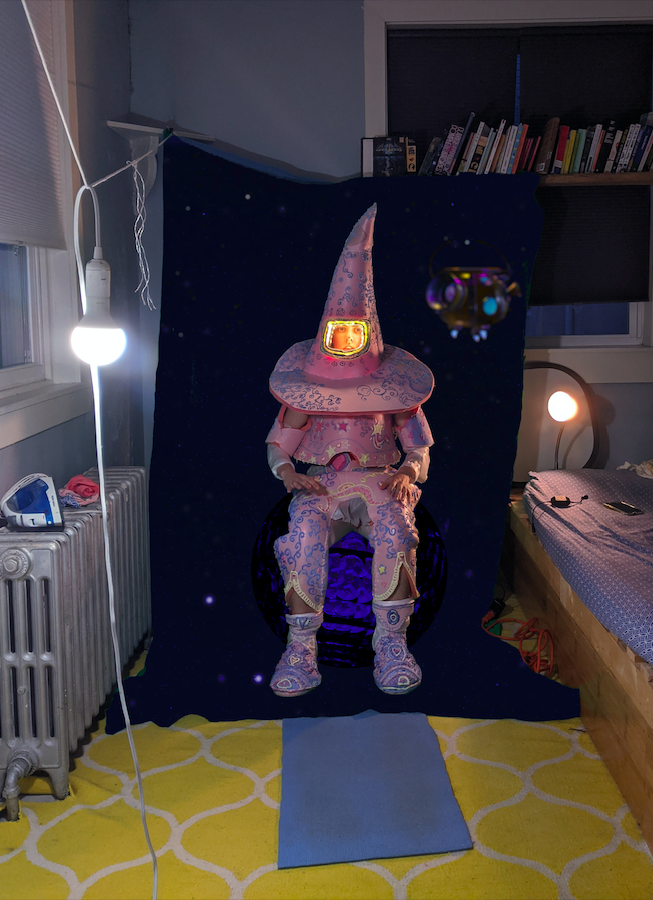 Production shot of Space Witches
On Tuesday, February 16, 2021 at 5:00 pm EST, Rosa Nussbaum will talk about her new work Space Witches as part of RU's Food Futures Residency, followed by a Q+A.
Join the talk via Zoom or Watch it on Rosa's Twitch Channel
Space Witches is an interactive web installation that re-examines the ideas surrounding inner and outer space through a feminist lens. The history of witchcraft and the history of gender and land ownership are deeply intertwined. Space Witches asks: What might space exploration look like if it drew on the traditions of witchcraft instead of capitalist colonialist expansionism? What if we included non-human perspectives in our calculations?
Experience the work at http://space-witches.rosanussbaum.com
NOTE: for best experience use Chrome on desktop.
This program is supported, in part, by public funds from the New York City Department of Cultural Affairs in partnership with the city council and with generous support from the National Endowment for the Arts.