Talks | Nov 15 2018 6.30pm
RU Talk: Remijon Pronja and duo Lőrinc Borsos in conversation with Shimrit Lee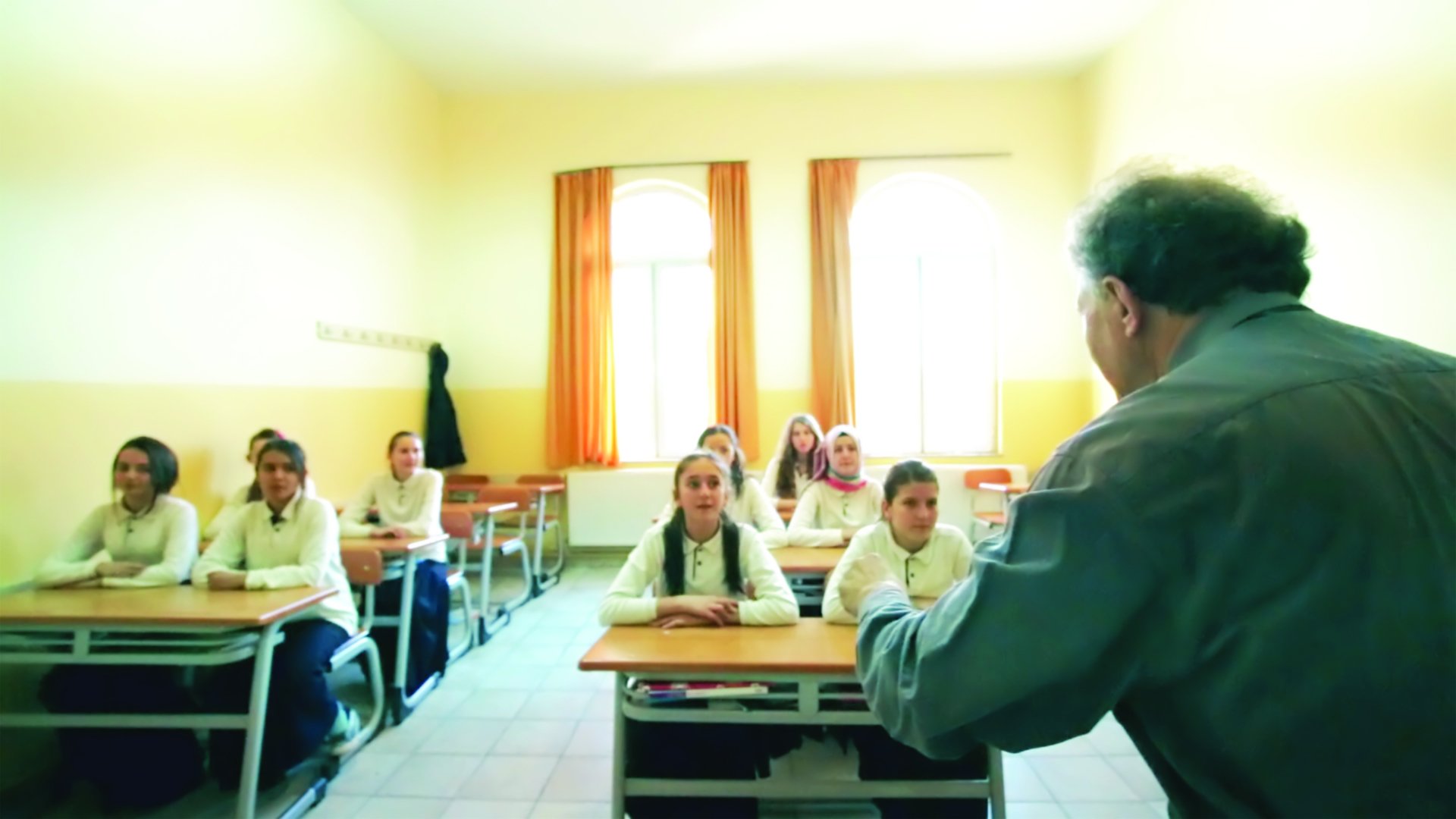 Remijon Pronja: An Die Freude Nushid Alfarah, Video 2016
Thursday, November 15, 2018
6.30pm (free and open to the public)
Residency Unlimited (RU)
360 Court Street (enter the Church through the main entrance)
Brooklyn, NY 11231
The practice of "cultural editing"—the modification of certain national, religious, or personal symbols to stimulate new modalities of knowledge—is prevalent in the work of Albanian artist Remijon Pronja and Hungarian duo Lőrinc Borsos. By editing flags, musical melodies, monuments, postage stamps, and other artifacts, the artists have rejected institutionalized identity in favor of a more fluid and nuanced alternative. In conversation with independent curator Shimrit Lee, the artists will discuss the role of their work in relation to history, iconography, censorship and European identity.
***
Winners of the ACAX_Leopold Bloom  Young Visual Artists Award 2018, Lilla Lőrinc (1980), and János Borsos (1979) work together since 2008 as Lőrinc Borsos. The name covers an entity with its own creative consciousness. His/her age is currently 10 years. His/her gender, sexual orientation and intellect are equally characterized by bipolarity. The basis of his/her existence is the coexistence of extremities, but his/her actual goal is the solution of duality. He/she vitalized by transition. His/her spiritual nutriment is paradox, the intersections of contradictory ideologies. The typical case of fall between two stools but the choice of the floor is self-imposed. The artist aims at the glimpse of the greater whole: instead of choosing a part, he/she is excited about the relation of the parts to the whole. See exhibition history here.
Awarded the 2018 Ardhje / Young Visual Artists Award for emerging visual artists in Albania, Remijon Pronja's practice encompasses videos, installations, paintings, and drawings that shed light on social issues and contemporary states of being such as phobias, homesickness, migration and sense of loss. Pronja committedly examines human condition and as a way of bringing audience closer, he brings into play language, sound, and image through a supposedly inharmonious constellation, colliding the notions of familiarity and non-familiarity. In 2012 Pronja co-founded the MIZA Galeri, an artist-run space in Tirana devoted to the promotion and support of emerging artists from Albania and abroad. See exhibition history here.
Shimrit Lee is a curator, writer and educator based in Brooklyn. She is completing a PhD in Middle Eastern and Islamic Studies at NYU with a focus on the visual culture of Israel's arms industry. She has contributed to Warscapes, Jacobin, Jadaliyya, and +972 Magazine. Most recently, she served as an editorial assistant at Creative Time, where she contributed to the forthcoming book Making Another World Possible (Routledge, 2018). She has lived and studied in Jordan, Israel, and the West Bank, where she studied Arabic and conducted a feminist oral history project, which was transformed into an exhibition at the CAPC musée d'art contemporain de Bordeaux in 2014. She is currently collaborating with Serbian artist Vladimir Miladinovic to create an illustrated archive of drone advertisements based on her dissertation research, and is organizing a conference at NYU on the visual politics of landscape in Israel/Palestine that will converge academics, artists and architects. Shimrit Lee is currently a curator in residence at RU. More information available on Shimrit's blog.
This program is made possible with support from the Trust for Mutual Understanding.