Talks | Oct 23 2021 12:00pm EDT
RU Talk: Metes and Bounds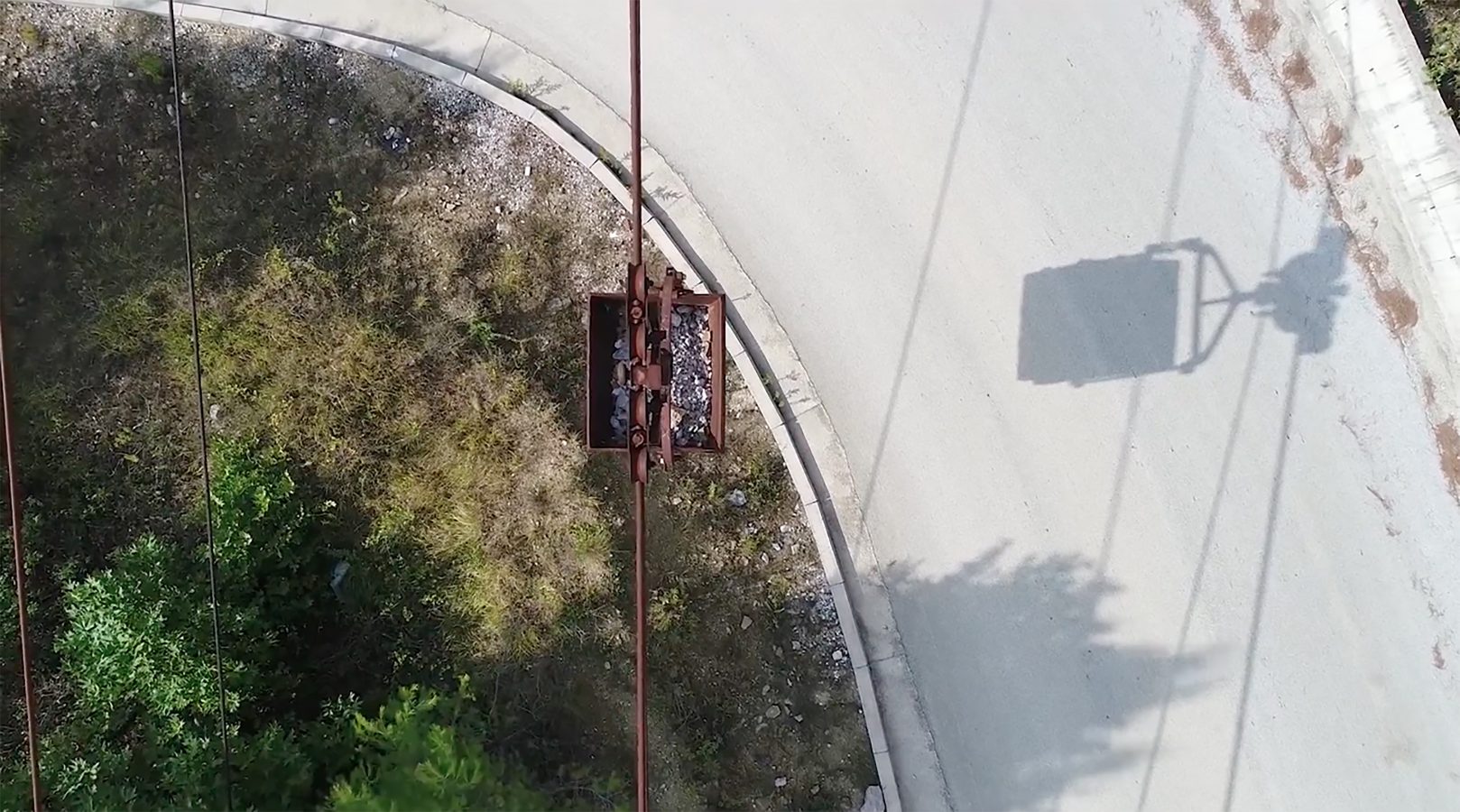 Lori Lako, "Suspense", 2020, Video still, Courtesy of the artist
Virtual Talk
Saturday, October 23rd | 12pm EDT / 5pm CEDT
This program will be streamed online via Zoom. To attend, please click on this link at the time of the event.
Join us for the first chapter of Metes and Bounds, a series of conversations with the laureates of the Young Visual Artist Awards moderated by RU guest curator Lilia Kudelia.
In this discussion artists Lana Stojićević, Lori Lako, and Somer Şpat will reflect on how industrial heritage informs their practice, discuss the appeals and threads of halted infrastructures, and probe shared mental maps induced by their upbringing at the Balkan Peninsula at the turn of the 20th century. The presentation will transport us via railway systems of Kosovo, abandoned limestone production facilities in Albania and former Electrode and Ferroalloy Factory in Croatia to the "neo-styles" of contemporary architecture in the region informed by nostalgia and futuristic fantasies.
About
Lana Stojićević (1989, Croatia) is the winner of the 2021 Radoslav Putar Award. Her staged photographs utilize various media, such as costumes and architectural models to raise questions about illegal constructions, ecological pollution, architectural and industrial heritage. She graduated with a degree in painting from the Academy of Arts in Split where she currently lives and works.
Lori Lako (1991, Albania) is the winner of the 2020 Ardhje Award. She investigates the mediation of historical and personal events by the internet platforms and digital devices. Lako's home country appears in her works as a liminal state, suspended between past and uncertain present where nothing happens and everything is possible. She has an MA in Visual Arts and New Expressive Styles from the Academy of Fine Arts in Florence where she currently lives and works.
Somer Şpat (1996, Kosovo) won the 2019 Artists of Tomorrow Award. Archival research is instrumental in Şpat's practice, which comprises video, photography, and installation. His projects deal with the various forms and representations of state violence, both on the local and international level. Şpat studied photography at Mimar Sinan Fine Arts University in Istanbul, Turkey and HFBK - University of Fine Arts in Hamburg, Germany. He lives and works in Prizren, Kosovo.
This program is made possible with support from The Trust for Mutual Understanding. This program is also supported, in part, by public funds from the New York City Department of Cultural Affairs in partnership with the City Council.