Talks | May 15 2018 6.30pm
RU Talk: Matej Knežević and Meriton Maloku in conversation with Ksenia Nouril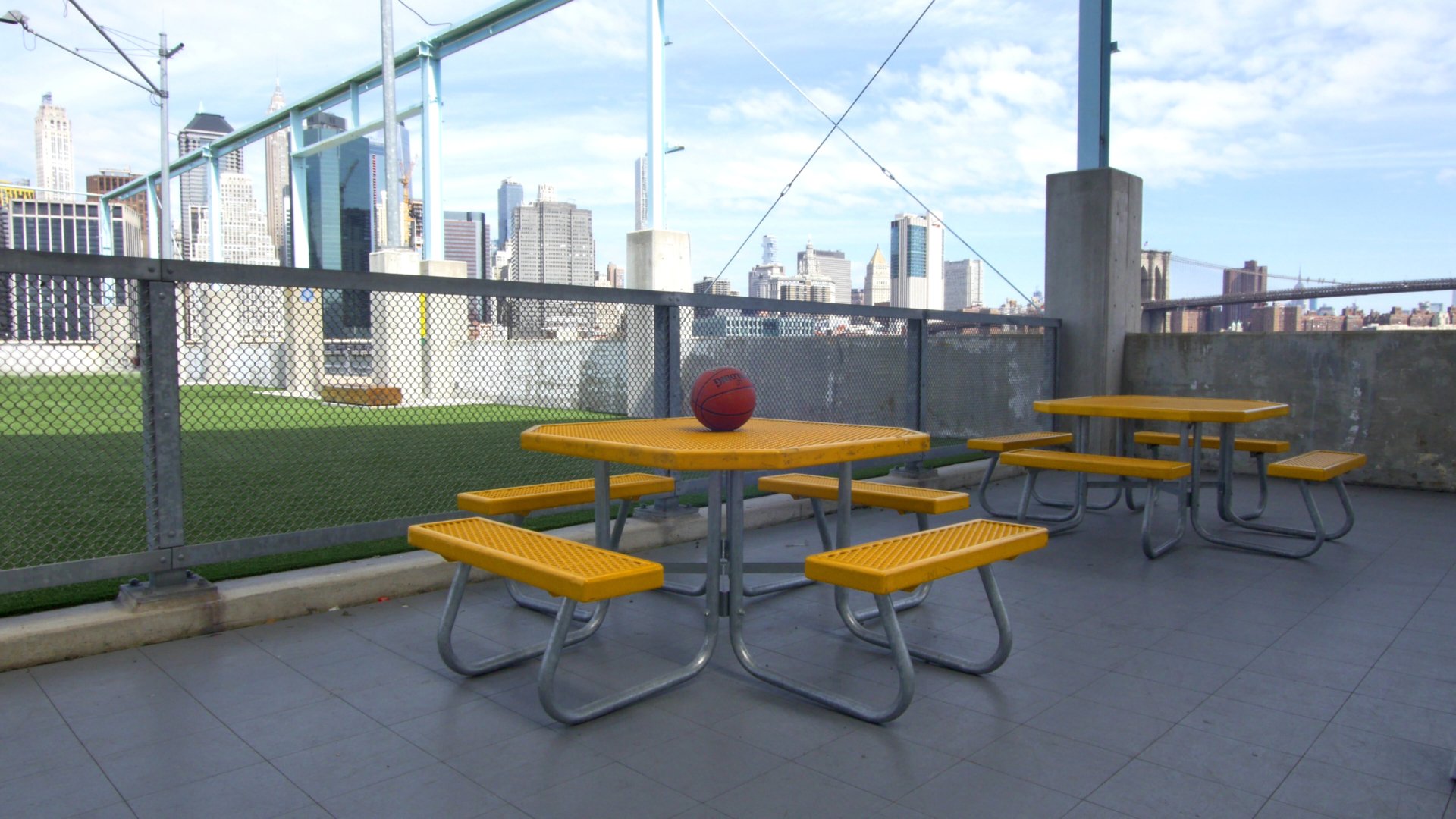 Matej Knezević: 3 players missing, 2018, video still
Tuesday, May 15, 2018
6.30pm (free and open to the public)
Residency Unlimited (RU)
360 Court Street (enter the Church through the main entrance)
Brooklyn, NY 11231
What is the difference between work and play? How does artistic practice blur the fine line between the two? Artists Matej Knežević and Meriton Maloku will explore the limits and possibilities of this boundary with curator Ksenia Nouril, who will guide a discussion of their current and past works. In preparation for this conversation, Knežević and Maloku, hailing respectively from Croatia and Kosovo, have executed new projects produced in and for their residencies in New York City.
***
Matej Knežević is the winner of the Croatian national Young Visual Artist Award Radoslav Putar 2017.  In his work, Matej Knežević examines universal particulars present in a daily life experiences, as well as in social and political environment. He describes his working methodology as : (...) "the focus is around conceptual reflection of reality and questioning the position of a young person in post-transitional society. (...) I am occupied by the search for symbols, objects and materials that can be redirected to another context, with an emphasis on personal humor. (...) All of these motivational lines of my artistic imagination are an attempt of finding personal solutions and an aspect of reacting to surrounding stimuli.(...) His recent exhibition venues include: Museum of Modern and Contemporary Art, Rijeka; City Museum of Slavonski Brod; Museum of Nova Gradiska; VN Gallery, Zagreb; PM Gallery, Croatian Artists Association, Zagreb; Croatia. He is engaged in the work of several cultural non-profit organizations. Alongside his artistic practice he actively works as a medical doctor specialized in urology.
Meriton Maloku is the winning artist of the YVAA/2017 Artist of Tomorrow Award. Meriton Maloku engages in different media including prints, drawings, paintings and installation.  The artist describes how he responds to politics, philosophy and art history through strategies of repetition, playfullness and humor : "I am interested in everything I can say, but my focus is mainy on everyday life preoccupations. We are controlled by politics. We are controlled by systems that we are forced to adapt to. In all this, there are a lot of sad and funny things. And as an artist lI have a small obsession with art history, I always try and dig into it and see how artists  have played with it in the past and where my practice stands within this timeline." See exhibition history here.
Ksenia Nouril is a Brooklyn-based art historian and curator specializing in global post-war and contemporary art. From 2015 to 2017, she was the Contemporary and Modern Art Perspectives (C-MAP) Fellow for Central and Eastern European Art at The Museum of Modern Art in New York, where she conducted research, planned programs, and served as co-editor of the online platform post.at.moma.org. Currently a PhD candidate at Rutgers, The State University of New Jersey, Ksenia is completing her dissertation on the work of contemporary Eastern European artists who actively question and engage with the history and historical representations of socialism since 1989. Working closely with both archives and living artists, she has organized exhibitions at museums and non-profit spaces in and around New York City.
This program is made possible with support from The Trust for Mutual Understanding.