Talks | Jul 30 2018 6.30pm
RU Talk: Lek Gjeloshi in conversation with Meghan Forbes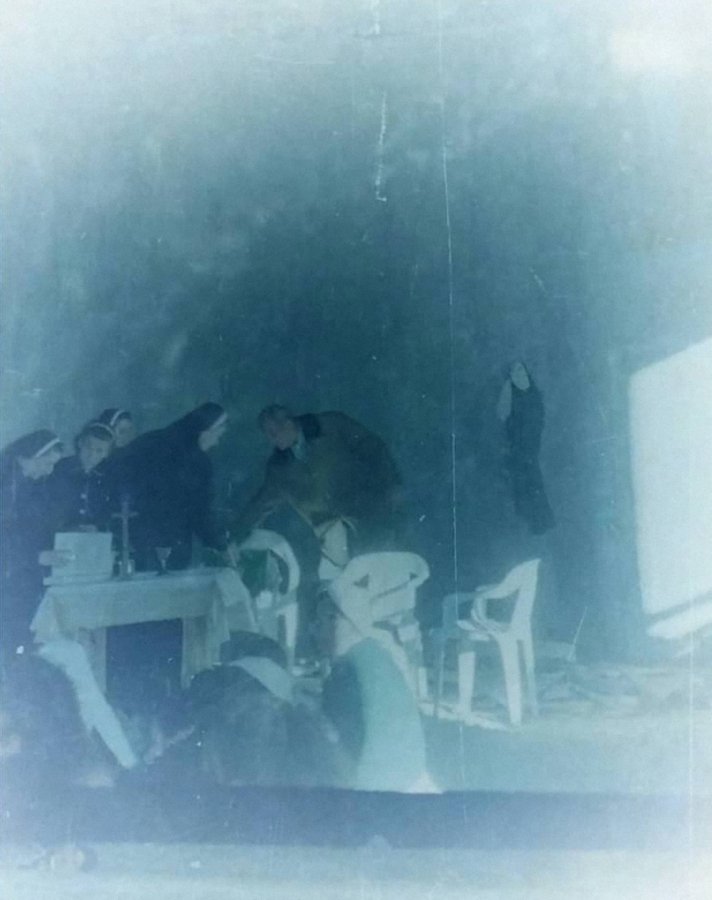 Lek M. Gjeloshi, The real people went away, 2018 series of 35mm negatives converted to digital, variable dimensions
Monday, July 30, 2018
6.30pm (free and open to the public)
Residency Unlimited (RU)
360 Court Street (enter the Church through the main entrance)
Brooklyn, NY 11231
The multimedia work of RU/YVAA artist from Albania, Lek Gjeloshi explores the alienating effects of spaces in limbo. In a site specific installation, bubble wrap covers the floor and spikes protrude in the upper corners as though to ward away birds; in a video projection, a man enters a surreal landscape and we watch him labor in his walking. Gjeloshi's work demands engagement from the viewer and resists static interpretation. Translation—whether of words themselves or abstract ideas—is a concept at the heart of this practice, and we are witness to Gjeloshi's working through his own relationship to the role of the artist as he moves between places and languages. At RU, Gjeloshi will share with the audience images of past exhibitions and current projects, and in conversation with Meghan Forbes, discuss some of the ideas intrinsic to his artistic process, as well as his current role as head of the collections at the Marubi National Museum of Photography in Shkoder, working with the archives and developing exhibitions.
***
Lek M. Gjeloshi is a recipient of 2016 Ardhje Award / Young Visual Artist Award in Tirana, Albania. His solo exhibitions include: "All my colours turn to clouds" at Villa Romana (Florence, 2016); "Off-cells" at Civic Gallery of Shkodër (Shkodër, 2016). He has participated in many group exhibitions from 2007. Here we can mention: "Ex Gratia" curated by Adrian Paci and Rischa Paterlini at Collezione Iannaccone (Milan, 2018); "A time for dreams" curated by David Elliott at Moscow Museum of Modern Art (Moscow, 2014). He was the winner of the "Idromeno Prize", in 2015, and "Ardhje Award" for Young Visual Artists, in 2016, organized by TICA – Tirana Institute of Contemporary Art, in Albania. More information here. 
Meghan Forbes is the C-MAP (Contemporary and Modern Art Perspectives) Fellow for Central and Eastern Europe at The Museum of Modern Art in New York and holds a PhD from the Department of Slavic Languages and Literatures at the University of Michigan, Ann Arbor. She is the recipient of many grants for her research, including an IIE Fulbright award to Berlin in the 2014-2015 academic year. Her essays, translations, and reviews have appeared in numerous publications, including Hyperallergic, LitHub, The Los Angeles Review of Books, Words Without Borders, and theMichigan Quarterly Review.  She is also the founder and co-editor of harlequin creature.
This program is made possible with the support form the Trust for Mutual Understanding. This program is supported, in part, by public funds from the New York City Department of Cultural Affairs in partnership with the City Council.