Exhibition | Nov 15 2019 6 - 8 pm
RU Open Studio: Gonçalo Ivo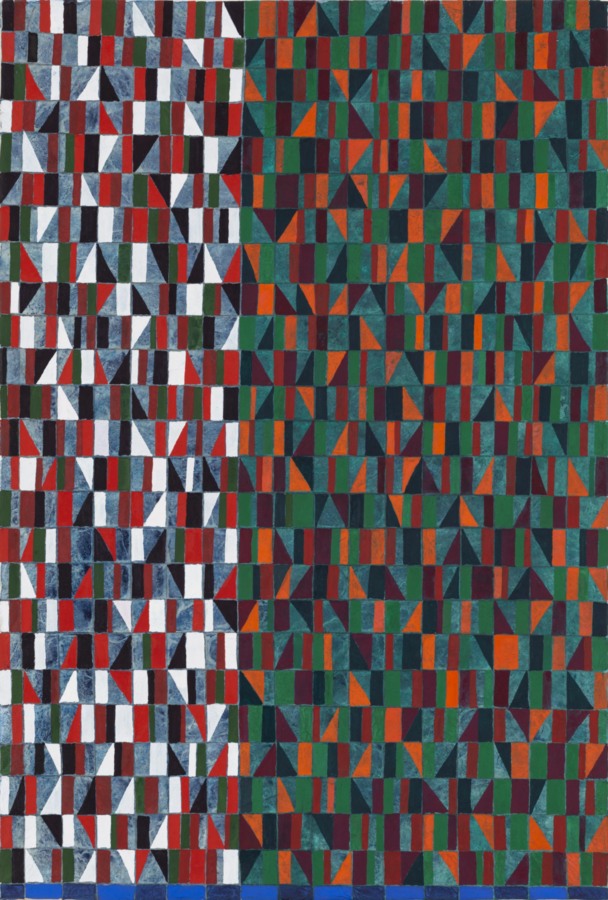 Untitled, tempera and collage on linen, 75 x 50 cm, 2019.
Open Studio
Friday, November 15th, 6-8 pm
Artist Alliance Studios: #410
107 Suffolk Street, New York, NY 10002

We have the pleasure to invite you to an open studio of the artist Gonçalo Ivo now celebrating in NY the debut of his residency season with Residency Unlimited and Artist's Alliance Inc Studio programs.
Based between Rio de Janeiro, Paris and Madrid, Gonçalo Ivo is a poet and artist whose prolific production spans four decades of writings, paintings, sculptures and photographs interspersed with fruitful interactions with other artists and creative practitioners. In New York, he is developing new paintings that explore the infinite range of chromatic and formal possibilities whilst harking back to seminal concrete, neoconcrete and contemporary influences in Brazilian art, in particular, Aluísio Carvão, Lygia Pape, Lygia Clark and Ibere Camargo. Ivo defines himself as a nomadic and restless artist who has a passion for literature and applies ancient techniques such as oil, casein and egg tempera and watercolor.
This program is made possible with support from a private donor.
RELATED: