Exhibition | Jun 4 2017 8pm
King of the Storm by Matyáš Chochola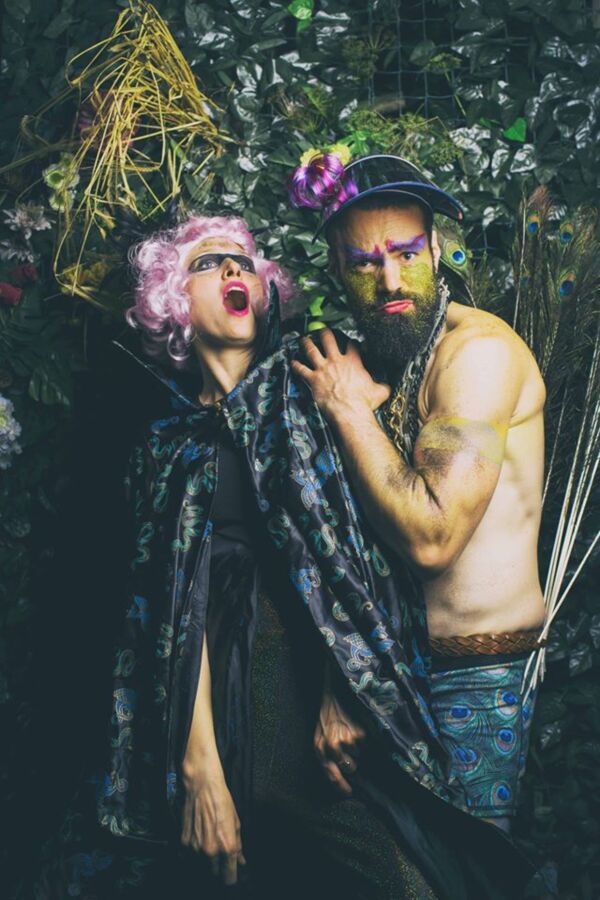 Matyáš during Lazy Dick Peacock performance, 2016 foto: Alžběta Jungrová
King of the Storm
June 4, 8pm
ShapeShifter Lab
18 Whitwell Place, Brooklyn, NY 11215
(Between 1st and Carroll Str, off 4th Ave- Park Slope)
ShapeShifter Plus and RU present the King of the Storm performance by the Czech artist Matyáš Chochola whose VIP guests include kungfu masters, funkmasters and jazz gurus. Over the course of the evening Chochola brings together musical guests he met during his stay in New York to orchestrate a massive jam session including Matyáš Chochola, Stephen Hall, Radiant Reveries, Devin Gray, Izzy Rock, Dj Loup Rouge, Gocha Tsinadze, Juson Williams and others.
Jeeps in action, fine dining and kungfu fights will be included as well as the premiere of Chochola's newly composed song Smooth Elevator with Dj Loup Rouge produced on the Lazy Dick label.
Matyáš  Chochola develops multi dimensional work  whose integral part is constituted by the figure of the artist himself. He experiments with music, performance, post internet aesthetics resulting in an unorthodox yet sophisticated body of work combining symbols of the present and their ancient roots: trash aesthetics meets glass-making techniques, spilled color meets silk painting and the poetry of shamanism.
Photos of the event :
***
Represented by the Grimmuseum gallery in Berlin, Matyáš Chochola is the winner of the 2016 Jindřich Chalupecký Award in the Czech Republic awarding the artist a two month residency at RU. His work has been widely exhibited most recently at Manifesta 11, Zürich (CH ) in the group show Ultra Violet Ritual, in collaboration with Azem Maksutaj, multiple Thai boxing world champion. In 2016 he participated in Magic Exotic Erotic, bringing together the finalists of the Jindřich Chalupecký Award 2016 at the Trade Fair Palace.
Located in Park Slope, ShapeShifter+(Plus)'s mission is to support, inspire and foster the development of improvised/composed forms of music, dance, theatre and visual arts by way of presenting the most cutting edge and forward thinking artists of out time.
This program is made possible with support from The Trust for Mutual Understanding.