Exhibition | May 9 - Jul 31 2020
Postcards From Home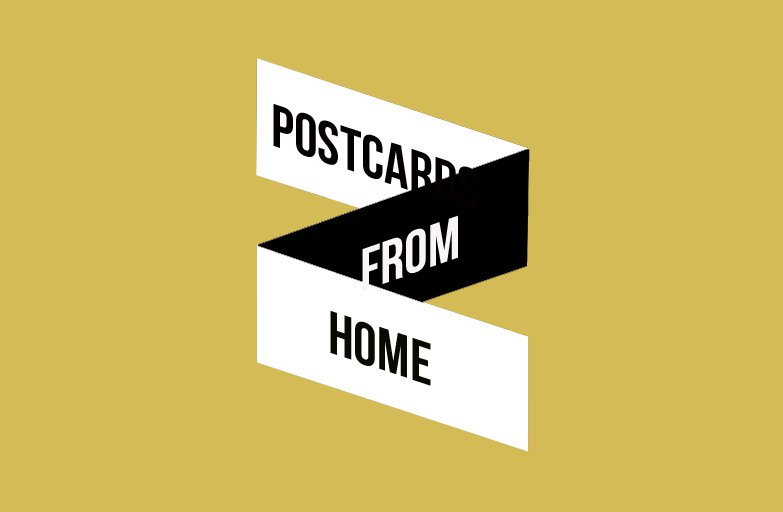 Online Exhibition: Postcards From Home 
On Saturday, May 9 at 12pm, we celebrated the opening of the virtual exhibition Postcards from Home on Zoom. Curated by Andrea Bell (NYC), Isabella Indolfi (Italy), and Julia Hartmann (Austria), the exhibition features the work of RU-community artists Mashael Alsaie (Bahrain), Téo Betin (France/Mozambique), Alexandra Crouwers (Netherlands/Belgium), Joana de Conceição (Portugal), Faten Gaddes (Tunisia/France/NYC), Wawrzyniec Gucewicz (Poland), Maya Gulin (Canada), Lulu Meng (NYC), Matthias Liechti (Switzerland), Erik Sikora (Slovakia), and Dominique Uldry (Switzerland).
In March 2020, the majority of RU's international resident artists and curators were forced to return to their respective countries of origin due to the looming dangers of the Coronavirus Pandemic. In light of quarantine efforts and closed borders, the RU curators-in-residence at the time asked the eleven artists in their cohort to send a postcard from the confinement of their homes for this virtual exhibition, prompted by the questions: How are you experiencing isolation? What do you miss and long for? Has this situation changed your art? The postcard serves as a metaphor for visual communication that traverses time and space to connect people with each other. These postcards, however, do not depict tourist sights, represent their senders nationality, nor do they send mere greetings. Instead, they express a hope, a wish, a state of being.
For a virtual tour of the exhibition with the curators and to hear the artists speak about their work, click below.
For questions, information about works in the exhibition, or to connect with an artist,  email info@residencyunlimited.org.