Exhibition | May 25 2017 7pm
Performances by Dardan Zhegrova/Lola Sylaj and Mark Požlep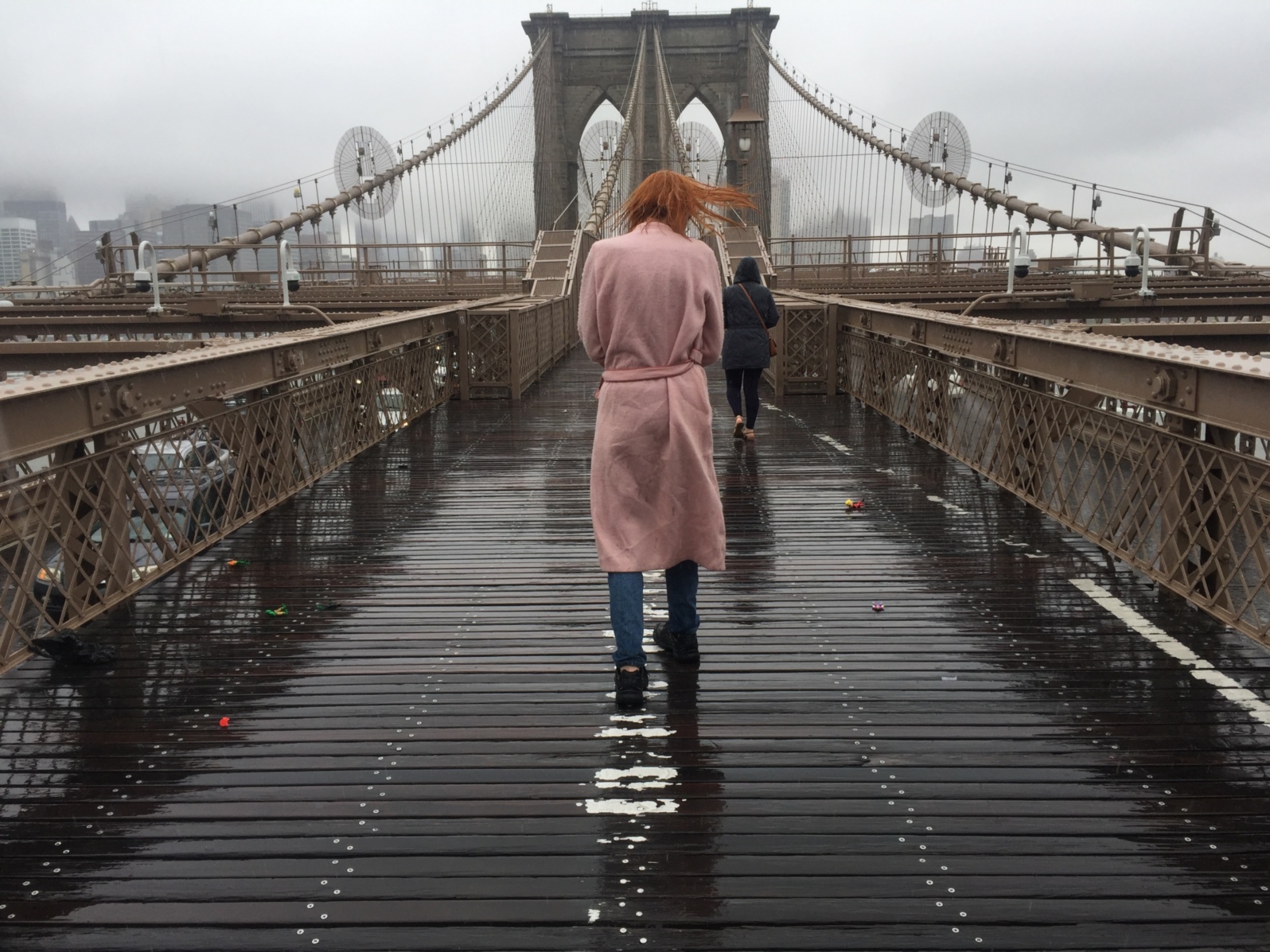 Dardan Zhegrova / Lola Sylaj: Rosehip. 2017, Video Still
Thursday, May 25, 7-10pm
DE-CONSTRUKT [projekts]
41 Seabring St, Brooklyn, NY
Curated by Boshko Boskovic and Nataša Prljević.
Please join us for a lively evening of performances by three 2016 Young Visual Artists Awardees (YVAA) /RU artists: the art duo Dardan Zhegrova / Lola Sylaj (Kosovo) and Mark Požlep (Slovenia).
Rosehip is you, rosehip is me, rosehip is us, rosehip is them, rosehip is it, rosehip is he and she, rosehip is we, rosehip is a bird, rosehip is a dog, rosehip is a bottle, rosehip is a table. Landing here the magic was lost, we were searching for it, and seeing it more away. Rosehip is a wildflower growing without the sun, without the care, grows in the shadows, everywhere.
Photos of the event :
Born out of the collaboration of the Kosovo based artists Dardan Zhegrova and Lola Sylaj, video installation Rosehip is a visual research based on film, performance, and music. It recreates popular movie scenes that had an impactful visual identity coming through cinema. Being physically present in a place previously experienced virtually and feeling that "the cinematic magic" is gone, brings up the question what are we being served to perceive as well as our need to reach and embody this lost magic through Rosehip.
We are what we see on television and through popular media. No matter where we live our identity is more influenced and shaped by the films, music, and media rather than our surroundings. The stereotypes that are constructed by global media coverage can be seen as a model to follow, at the same time functioning as a memorial that is neglected by the collective conciseness. What we experience virtually may not be real but it does shape our ideas and judgements about the norms and the society.
All there is, is just a cake!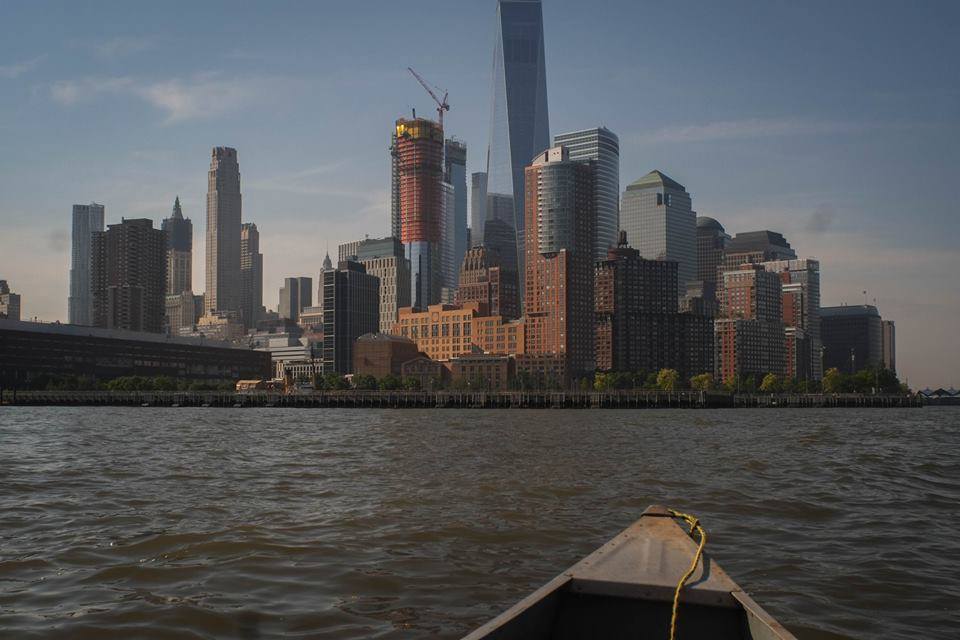 Mark Požlep: Blueprint for Revolution. 2017, Video still
With Blueprint for Revolution, a video and performance lecture by Mark Požlep , the Slovenian artist shares his sailing adventures around Manhattan in a canoe that he purchased online as a means to explore  human reconciliation through conflicting notions of freedom.
Known for his interdisciplinary travelogues, Požlep's maritime initiative reflects upon the history of an island that occupies the realm of fantasy, discovery, conquest, and survival in the human imagination. Through the physical act of sailing, Požlep activates these ideas by confronting the island's overwhelming capitalist system. In his journey, nuanced relationships with history, current political state of affairs, and social complexities on the island are revealed through dialog he engages with New Yorkers, reflecting on questions such as: What remains when  freedom ends? How much past do we need for the future?
The failure  to truly map Manhattan opens a generous space in which futile and vulnerable human prospect becomes larger than the place itself.
The artistic arm of DE-CONSTRUKT Design, DE-CONSTRUKT [projekts] develops projects with local and international artists that support the cross pollination of ideas and experimentation among cultural diverse artists and audiences. The program includes an artist in residency, darkroom and studio rental.
These programs are all made possible with support from The Trust for Mutual Understanding.
RU thanks Gowanus Dredgers for facilitating canoe assistance.