Talks | Jun 23 2017 6pm
Paulo Nazareth, On the Possibility of Dwelling in New York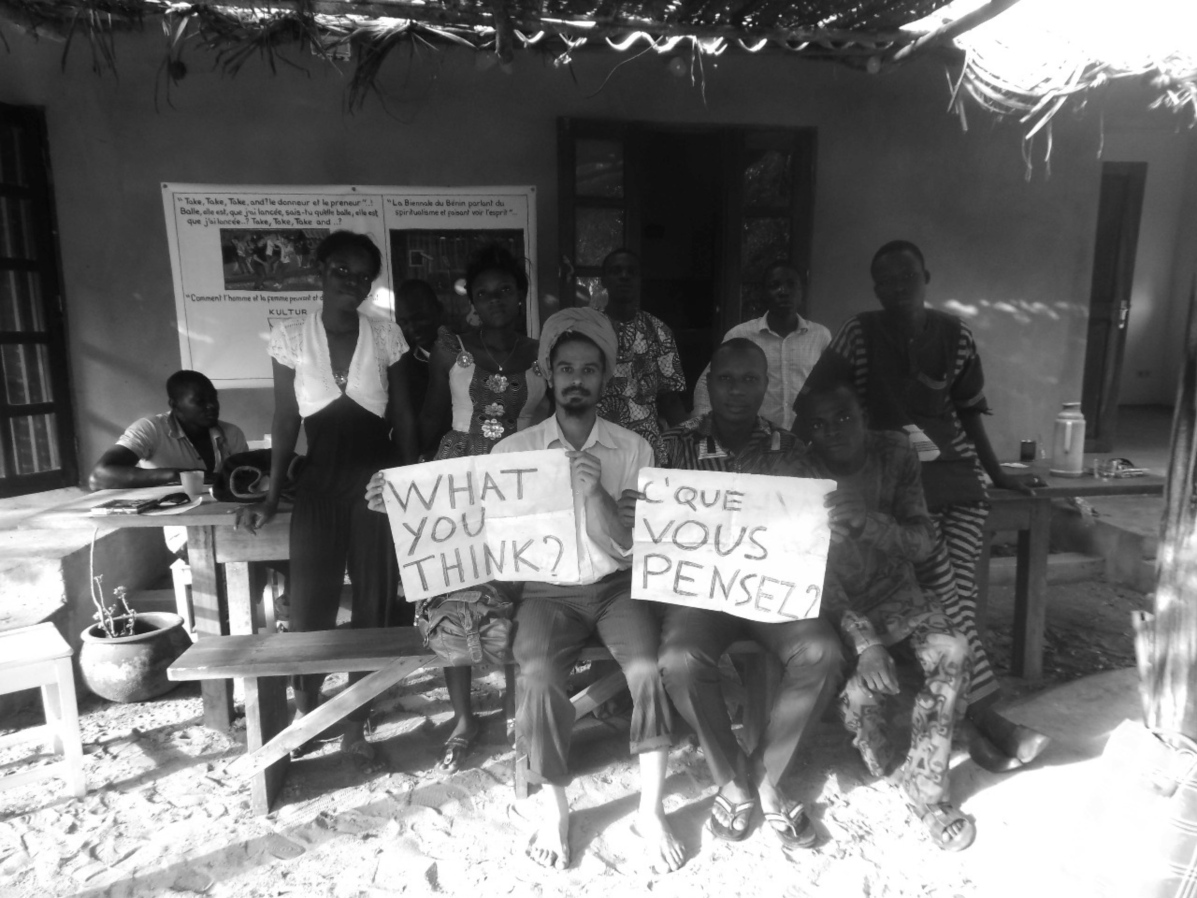 Paulo Nazareth, C'que vous pensez?, from the project Cadernos de Africa
Friday, June 23, 2017
6-8pm
Mendes Wood DM New York
60 East 66th Street, 2nd Floor
New York, NY 10065 United States
Mendes Wood DM and Residency Unlimited (RU) are pleased to present On the Possibility of Dwelling in New York, a conversation between the artist Paulo Nazareth and Claudia Calirman, Associate Professor of Art History at John Jay College of Criminal Justice (CUNY). Together they will explore Nazareth's artistic practice and current projects.
Paulo Nazareth (b. 1977, Brazil) often draws on his joint African and Indigenous heritage to investigate social constructions of race and identity in his performance and installation-based work. Nazareth is well-known for his three-year walk across the Americas, where he collected the dust of each country on his bare feet – only washing this accumulation of earth away when he reached the Hudson river in New York. Nazareth's walk-performances are a slow, real-time inquiry into his own experience and the experiences of the individuals he encounters along the way, tracing a subtle matrix of connections that bridge not only people but communities and shared histories.
Nazareth is currently in New York pursuing his ongoing project Cadernos de Africa [African Notebooks]; a nonlinear multi-year walk, which he began in 2013 from his mother's kitchen in Palmital, Brazil. Circling outwards throughout the Americas and the African continent, the walk represents a vast attempt to trace the legacy of the African diaspora. Through the gesture of walking, Nazareth attempts to bring the complexity of the world towards simplicity, never generalizing, but always taking time to show things as they are – nuanced but not cacophonous. His subjects are often related to race, ideology and the unequal distribution of development. His practice is underpinned by a categorical vision of ethical life itself – one which puts in relief the affective ties between individual life and collective life, this moment and the next, the particular and the universal. As such, Nazareth seeks to embody the idea of the artist as a connector, a decoder and a philosopher.
Nazareth lives and works throughout the world and is currently in residency at Residency Unlimited in New York. His most recent exhibitions include Old Hope, Mendes Wood DM, São Paulo, Brazil (2017), Genocide in Americas, Meyer Riegger Gallery, Berlin, Germany (2015), Journal, Institute for Contemporary Arts, London (2014), and Premium Bananas, MASP (Museum of Art São Paulo) (2013). Recent group exhibitions include New Shamans/Novos Xamãs: Brazilian Artists, Rubell Family Collection, Miami, USA (2016), Indigenous Voices, Latin American Pavilion 56th Venice Biennale, Venice, Italy (2015), The Encyclopedic Palace, 55th Venice Biennale, Venice, Italy (2013) and Museum as Hub: Walking Drifting Dragging, New Museum, New York, USA, (2013).
This program is made possible with the generous support of PIPA PRIZE - Brazil.