Talks | Nov 14 2017 4pm
Non-selection as curation by Luka Knežević Strika and Jelena Mijić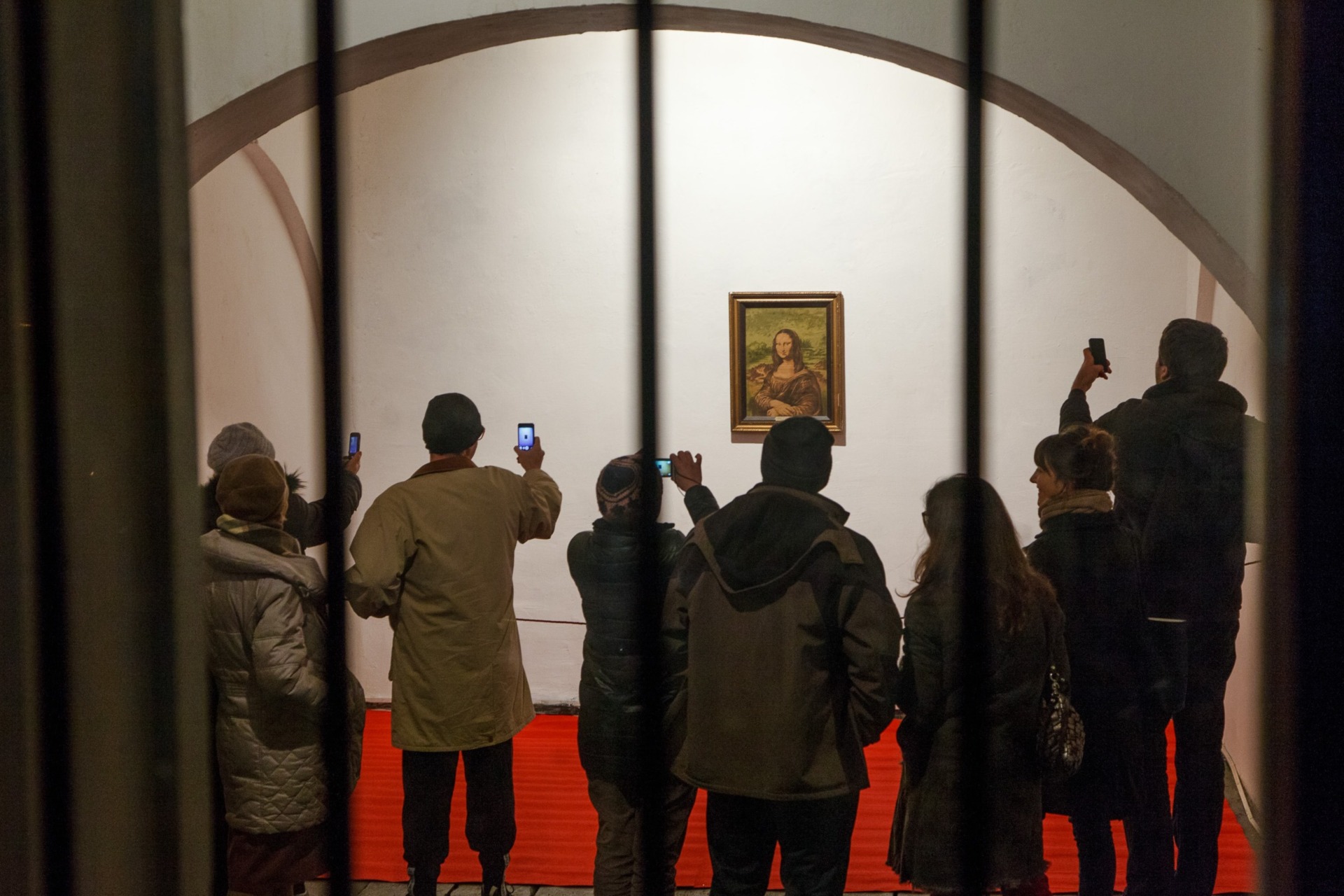 Mona Lisa at Ostavinska Gallery in Belgrade
Tuesday, November 14, 2017
4pm (free and open to the public)
Residency Unlimited (RU)
360 Court Street (enter the Church through the main entrance)
Brooklyn, NY 11231
Luka Knežević Strika and Jelena Mijić will talk about two self-organized collaborative platforms - MultiMadeira, an unfunded AiR program in Portugal and Ostavinska Gallery, an artist run place in Belgrade. Both places try to create new and open approaches to making and showing art and function through various open calls where there is no selection of participants - if you apply and accept the rules, you can come, show, do. Where these approaches lead and can you curate without selecting?
***
Luka Knežević Strika is a photographer from Belgrade, interested in the way visual communication is changing, especially the way people take and give imagery, intentionally and natively. He actively contributes to several collectives (Belgrade Raw, Ostavinska galerija, Multimadeira, Ne da(vi)mo Beograd) based around various foci such as photography, self-organised art production and urban politics.
Based in Belgrade, Jelena Mijić is a visual artist who works across disciplines in order to explore randomness, indetermination, participation and chaos in art, along with questions about authorship, imperative of originality, ingeniousness and authority of artist's personality, institutionalization of art, and also about the commonly accepted postulates on which art and artworks stand. Jelena Mijić is a member of the Belgrade Raw photo collective, and is part of the artist run residency program MultiMadeira based in the Portuguese island of Madeira. She is a recipient of 2017 Young Visual Artist Award / Dimitrije Bašičević Mangelos Award that provides the winning artist with a 2 month residency at Residency Unlimited.
Ostavinska galerija is a self-organized artist run space, part of the Magacin culture center in Belgrade, Serbia, operated through an "open calendar" model and trying to pose a question of what a gallery can and should be.
MultiMadeira is an unfunded artist-run art residency taking place on Portuguese island Madeira. The first edition was realised on Madeira during the last two months of 2013 and the second in winter 2015/16. We've hosted a total of over 100 artists working in various media and with different geographical and cultural backgrounds. We've held at least as many various public events including concerts, exhibitions, performances and workshops.
This program is made possible with the support from the Trust from Mutual Understanding.