Exhibition | Sep 23 - 25 2016
Charting Absurd: Nina Komel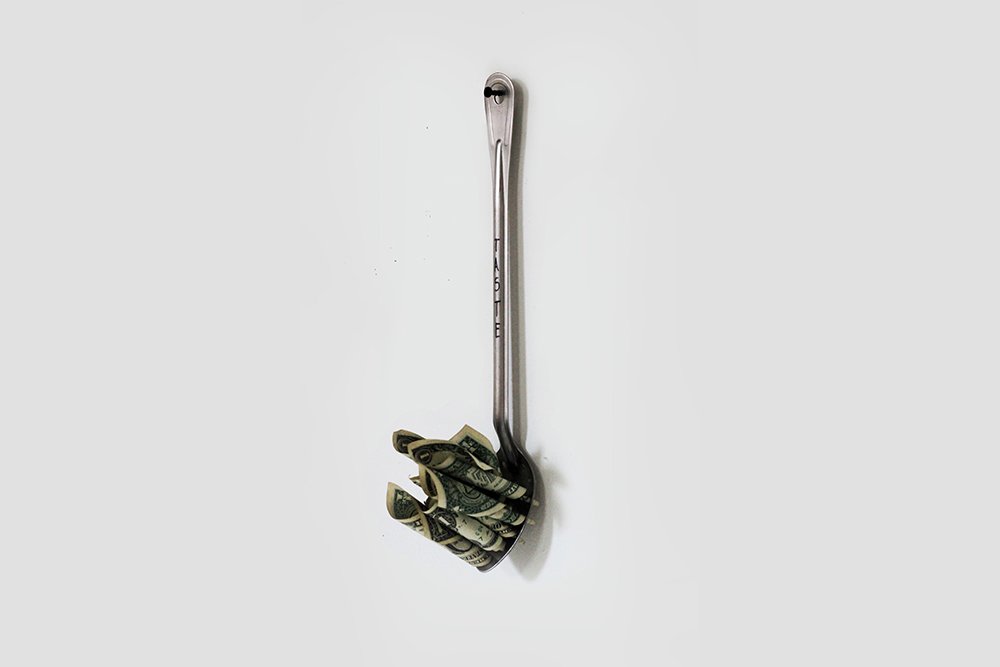 Opening: Friday, September 23, 6-9pm
Exhibition Dates: September 23-25, 2016
Artist talk: Saturday, September 24, 7pm
Hours: Saturday – Sunday from 12pm – 6pm
IDIO Gallery
976 Grand St, Brooklyn, NY 11211

Curated and organized by Nataša Prljević.
Through humor and irony, Nina Komel examines the position of an artist and art in Bosnia and Herzegovina as an anomaly in a system that fragments the geopolitical, social, economical, and ethnic sphere. Komel uses assemblage strategies to play with colloquial language and bureaucracy, incorporating values within found objects as a method to intertwine personal, micro, and macro politics.
Charting Absurd is an interactive multimedia installation comprised of text, objects and sound that attempts to systematize absurdities into a cohesive whole. Komel amplifies clichés (Time is Money; Taste) that are being daily disproved by challenges of the society shaped by the failure of post-socialist and capitalist value systems. The most recent 2016 statistics show that unemployment rate in Bosnia and Herzegovina reached 42.6 percent. Citizens waiting for employment are enlisted at the BIRO RADA/ Employment Bureau addresses in this exhibition as a site-specific installation where door represents only an initiation of hope and trust in dysfunctional institutions. She lets AUTORITET. hang off the wall featuring Komel's personal document received by the Town Hall following her recognition as a recipient of Young Visual Artists Award in Bosnia and Herzegovina. The document serves as a testimony that artist's achievement is a burden to the society. That brings us to a conundrum that Mladen Stilinović (1947-2016) dealt with In Praise of Laziness (1993), stating that there cannot be art in the West due to an insignificant capitalist value systems that shape it as well as the artists into a product while the absence of these systems enables contemplation and leisure time.
Taking this perspective into consideration, Komel plays with her current position using the exhibition as a ritual of removal, presenting herself as an artist anomaly. She cast her own ear with a growth perceived as an anomaly, to emit the Bosnian national anthem Intermezzo symbolically representing a transitional state on the way to self-definition. The artist's ear becomes a receiver and an emitter, an irrational testament to daily navigation of imposed cultural and societal mechanisms perpetuated by deeply dysfunctional institutional structures.
--
Nina Komel is an RU artist and Young Visual Artists Award (YVAA) recipient of the 2016 Zvono Award organized by the Sarajevo Center for Contemporary Art (SCCA). Focusing on the state of isolation Komel works in a range of media, from text to immersive interactive installations using visual and non-visual language. Using transformation through irony she recognizes the accumulation of contradictions in a current state of the culture and the pressure it imposes on the artist and the citizen.
Nataša Prljević is an artist, curator and organizer from Serbia based in Brooklyn, NY. She examines processes of political displacement and erasure through artistic and discursive practice. She holds a BFA from the Academy of Arts in Novi Sad, Serbia and MFA from the interdisciplinary Art and Design program at the University of Michigan, Ann Arbor. In 2015, she received the Dedalus Foundation Master of Fine Arts Fellowship in Painting and Sculpture. In 2014 she was awarded the Rackham International Student Fellowship/ Chia-Lun Lo Fellowship at the University of Michigan.
Photo Documentation:

IDIO Gallery is a Brooklyn based contemporary art gallery and performance space that is focused on experimental work across media with critical engagement.
--
This program is made possible with support from The Trust for Mutual Understanding. We are grateful to IDIO Gallery for hosting this exhibition.