Talks | Dec 10 2013 6:30 PM
Break Up, a collaborative performance/video work by Julia Oldham & John Royer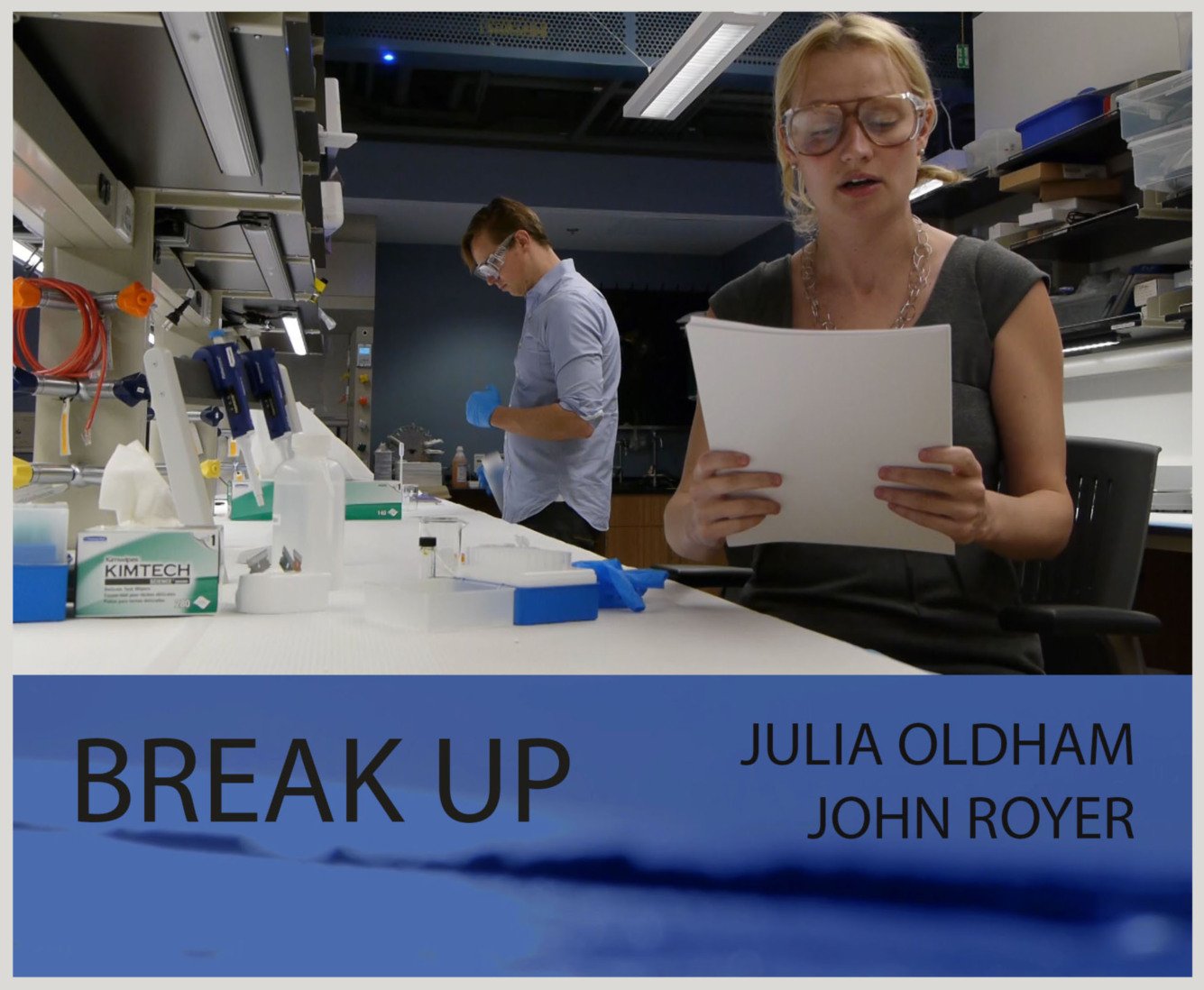 Tuesday December 10, 2013
6:30 pm – Free and open to the public
This screening will be followed by a Q&A between the artist and the physicist.

Residency Unlimited
360 Court Street #4 (big green doors)
Brooklyn, NY 11231
"Break: Up" is a collaborative performance/video work by the artist Julia Oldham  (Brooklyn, NY and Eugene, OR) and experimental physicist John Royer (National Institute of Standards and Technology, Gaithersburg, MD). This piece connects a fizzled emotional relationship to dissertation work done by Dr. Royer at the University of Chicago. Royer studied the interactions of granular materials, specifically the creation and break up of streams of sand. While doing this work, he found the metaphors and language of his experiment to be uncannily relevant to the arc of a romantic relationship. In "Break Up", Oldham and Royer perform as labmates and ex-lovers. Their characters alternately inhabit their shared scientific laboratory and a lonely winter beach, and they exclusively use language from Royer's experiment both to present their research and to describe their emotions as they stage a romantic break up.
After the screening, Julia and John will interview each other about their process working together and about the ways that art and science both overlap and resist each other. Their piece is a tragic love story based on Royer's research in granular physics.
This program is supported by public funds from the New York City Department of Cultural Affairs in partnership with the City Council and by the Oregon Arts Commission.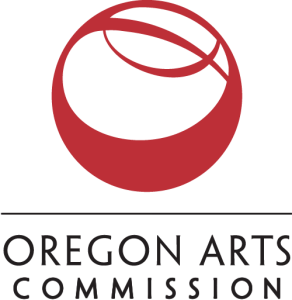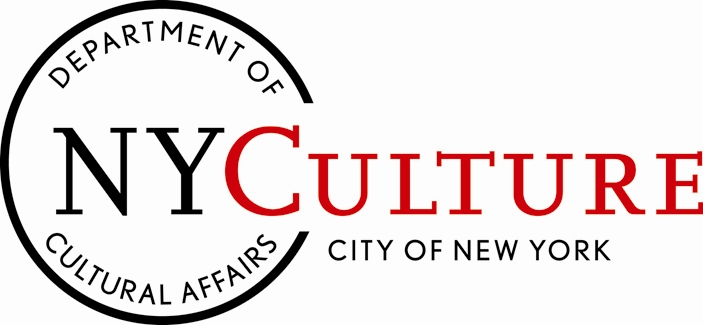 Bios:
Born in 1979 in rural Maryland, Julia Oldham was raised by a physicist and an avid gardener, and spent most of her youth exploring the surrounding woods and creeks with her mother and doing science experiments with her father. She received her MFA from the University of Chicago in 2005, and currently lives and works between Eugene, OR and Brooklyn, NY. Oldham's work has been screened/exhibited at Art in General in New York, NY; MoMA PS1 in Long Island City, NY; PPOW in New York, NY; The Drawing Center in New York, NY; The Bronx Museum of Art in the Bronx, NY; The Museum of Contemporary Art in Chicago, IL; Espaço3 in Lisbon, Portugal; the Peabody Essex Museum in Salem, MA; the Dia Foundation at the Hispanic Society in New York, NY; the Smithsonian Hirshhorn Museum in Washington, DC; and Nunnery Gallery in London, UK. Her work has been supported by Artadia, the Fund for Art and Dialogue, New York, NY; Artist in the Marketplace at the Bronx Museum of Art, Bronx, NY; Art in General, New York, NY; the Lower Manhattan Cultural Council in New York, NY; Outpost Artist Resources in Ridgewood, NY; Bernheim Arboretum and Research Forest, Clermont, KY; the Oregon Arts Comission in Portland, OR; and the City of Chicago Departent of Cultural Affairs, Chicago, IL.
Dr. John R. Royer is a physicist working with granular materials. His dissertation work at the University of Chicago examined the response of beds of sand to sudden impact and both the creation and subsequent break up of tightly collimated jets of grains. More recent work as a research scientist at NYU has focused on friction and the response of grains to slow, cyclic strain.
RELATED: