WITHSTANDING – A Podcast by the Finnish Cultural Institute in New York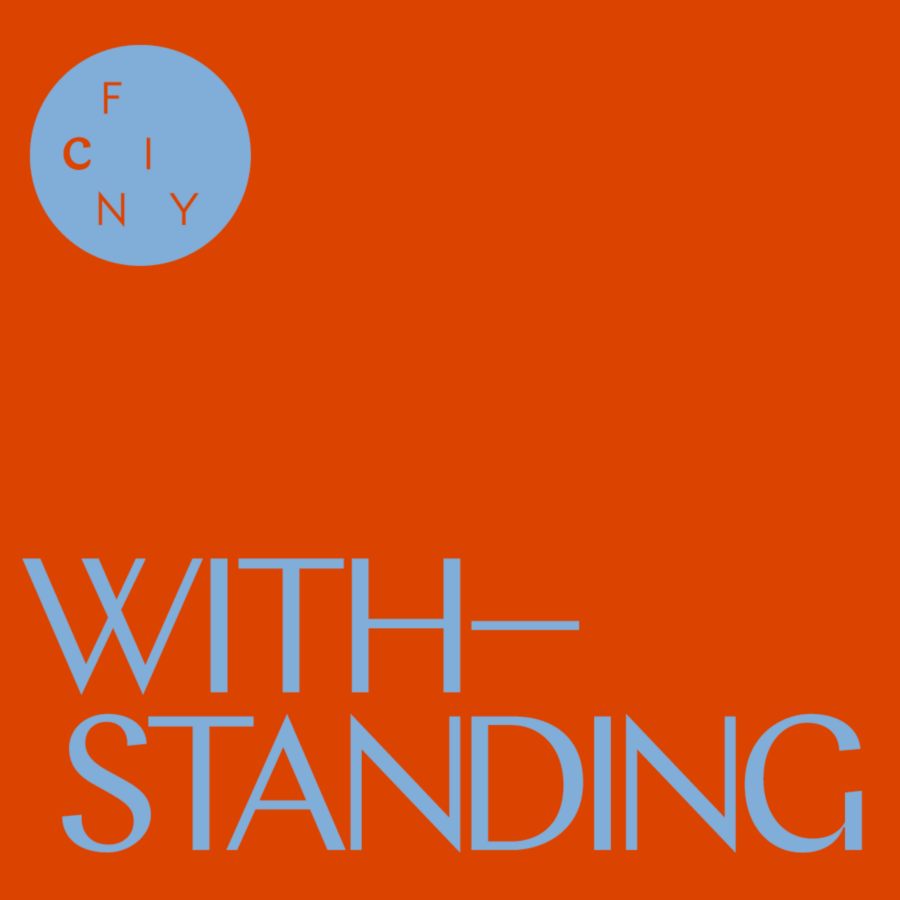 In the spring of 2021, the Finnish Cultural Institute in New York (FCINY) began working on a new podcast. The starting point of the project was the inevitable standstill caused by the pandemic, which hit institutions and individuals within the field of visual arts in spring 2020. In the podcast, we wanted to grasp the reflective aspects of this standstill, which made us halt production and rapidly maneuver to respond to the drastically altered situation.
During this time, institutional and independent actors alike have been forced to rethink their professional practices, as assignments, commissions, and daily work have been postponed or canceled. For many, this has made an already precarious situation even more vulnerable.
As we are now, in the fall of 2021, still approaching a post-pandemic era, Withstanding looks into what lies ahead for the field of visual arts. What do we want to take with us to the future? What to hold on to? What to leave behind? What to cultivate? Envisioning a brighter future, Withstanding brings together art professionals from both sides of the Atlantic to share and speculate, care and criticize, and to dream of more just and sustainable conditions for artists and art practitioners at large.
EPISODE 1: THE FUTURE OF RESIDENCY PROGRAMS
In the pilot episode of Withstanding, which was recorded in February 2021, we are joined by curators Taru Elfving and Kari Conte to talk about residencies and mobility. What are the most urgent questions when thinking about residencies today? How to approach mobility in the midst of an ecological crisis and a pandemic? Which aspects of existing residency models should we aim to nourish in a post-pandemic time?
With each episode of Withstanding, we present a sound art piece. In our first episode, you will hear Symbiogenesis (2019) by composer and sound artist Marja Ahti, originally published on her solo album Vegetal Negatives (2019). Symbiogenesis brews a slow evolution of wet, airy, and earthy sounds and soft friction, juxtaposing recordings of rooms and empty vessels, natural and artificial climates, spontaneous and staged events, acoustic and electronic sources, forming associative bonds between sounds based on shared characteristics and sonic energy.
Listen to the episode on Apple Podcasts or Spotify.
Read the essay 'Imagine a world without travel? Artist residencies in the future present' by Taru Elfving, commissioned in conjunction with the podcast.
Withstanding on the FCINY website: https://fciny.org/projects/withstanding
---
More Podcast: