Artseverywhere | The Value of Artistic Labor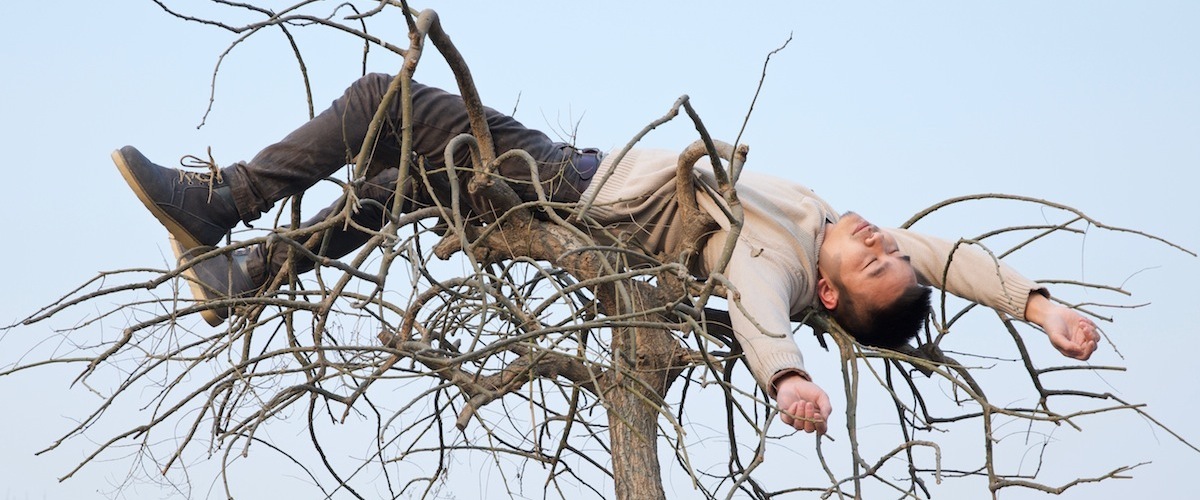 In 2017 Residency Unlimited (RU) organized a day long symposium Embedded, Embedding: Artist Residencies, Urban Placemaking and Social Practice. Hosted by the New School/Parsons MFA Fine Arts Program and curated by Livia Alexander,  this symposium examined the connecting and diverging points between the needs of communities, artists' needs for materials and professional support, and those commissioning and underwriting such initiatives.
To further this line of inquiry, RU Dialogues and Artseverywhere are collaborating to present five online discussions that will take their cue from the topics discussed at the symposium. Artseverywhere is an online forum that explores the role the arts can play in addressing the faultlines of modern society. Dialogues is conceived by RU as an online critical and theoretical platform to collect information and sharing of knowledge about the evolving field of art residency.
The fourth roundtable is curated by Livia Alexander who has invited 7 respondents to engage with the topic The Value of Artistic Labor.
---
Round Table #4: The Value of Artistic Labor
Writers
Jane Philbrick, Jianru Wu, Sara Reisman, Livia Alexander, Lawrence Lemaoana, Tiago de Abreu Pinto, Tayeba Begum Lipi
Leading Question
Artists are increasingly being recognized not only in the aesthetic realm, but for their capacity to present solutions to everyday questions. Is this altering the value (monetary and/or social) of artistic labor? Please click here to read writers' responses
---
Writers Bios
Jane Philbrick is an artist, educator, and writer. Her large-scale installations and sculpture range in media from ultrasound and rammed earth to magnetic levitation and found space. She works in collaboration across disciplines in science and engineering, architecture, music, and performance. She currently teaches in the Art, Media, Technology Program, Parsons School of Design/The New School, New York City. Philbrick's primary project is disruptive community-based real estate development, applying holistic and synthetic methodologies of artist practice to brownfield regeneration; tools range from design, finance, and policy to urban theory, soil science, activism, and poetics.  The goal is an equitable, ecological, compassionate society, from the ground up. With colleagues from the Harvard Graduate School of Design, she founded the multidisciplinary practice TILL (Today's Industrial Living Landscapes). TILL seeks community-specific solutions that engage the global context. TILL fiscal sponsorship is provided by the New York Foundation for the Arts.
Jianru Wu is a curator and writer based in Beijing. She worked as the senior editor of LEAP magazine from 2012 to 2017 and has organized talks, screenings and public programs since 2011. In 2017-2018, she was an editor for the "One Hand Clapping" exhibition publication at the Guggenheim Museum, New York. Her writings have appeared in Artforum.com, Ocula, and The Art Newspaper China, among others. She is a recipient of the Asian Cultural Council fellowship (2017), and a visiting MFA critic at the Center for Curatorial Studies at Bard College (April 2018). She is a co-founder of THE OFFICE, an alternative art space in Beijing for innovative art projects addressing issues related to China's booming E-commerce. Her curatorial works include "Call Me A Shi" (2015) at OCAT, Xi'an, "Re/sentiment" (2016) at A+ Contemporary, Shanghai and "Southern Climate" (2017) at N3 gallery, Beijing.
Sara Reisman is Executive and Artistic Director of the Shelley & Donald Rubin Foundation which is focused on supporting art and social justice through grant making to organizations and exhibitions at the foundation's gallery The 8th Floor. Recent exhibitions include When Artists Speak Truth, In the Power of Your Care, Enacting Stillness, The Intersectional Self, The Schoolhouse and the Bus: Mobility, Pedagogy, and Engagement, two projects by Pablo Helguera and Suzanne Lacy with Pilar Riano-Alcala, and The Supper Club, a solo exhibition by Elia Alba. From 2008 until 2014, Reisman was the director of New York City's Percent for Art program, where she managed more than 100 permanent public art commissions, including projects by Mierle Laderman Ukeles, Mary Mattingly, Tattfoo Tan, Karyn Olivier, and Ester Partegas, among others for civic sites like libraries, public schools, courthouses, plazas, and parks. Reisman has worked in a curatorial capacity in a number of organizations including the Queens Museum of Art as curatorial consultant for public art (2008), the New Museum of Contemporary Art as the Joanne Leonhardt Cassullo Curatorial Fellow (2005-2006), and the Philadelphia ICA as the Whitney-Lauder Curatorial Fellow (2004-2005). Reisman was the 2011 critic-in-residence at Art Omi, where she has since served as a board member, and a 2013 Marica Vilcek Curatorial Fellow, awarded by the Foundation for a Civil Society. Reisman has taught the University of Pennsylvania, the School of Art + Design at Purchase College, and the School of Visual Arts' Curatorial Practice Masters Program.
Livia Alexander is a curator, writer, and Chair of the Department of Art and Design at Montclair State University. Her work is focused on examining the relationship between art infrastructure and artistic production, urbanity, cultural politics of food and art, and contemporary art from the Middle East and Southeast Asia. She has curated and produced numerous art and film programs, exhibitions and events, showcased at the MoMA New York, Tate Modern, Sharjah Art Foundation, Queens Museum, The Film Society of Lincoln Center, Cinematheque Tangier, and many more. Alexander is co-producer of the research-based interactive documentary, Jerusalem, We Are Here (Canada/Palestine/Israel, 2016), directed by Dorit Naaman. Her award- winning scholarly writing has appeared in the Journal of Visual Anthropology, Framework, MERIP, and as book chapters and catalog essays. She regularly contributes to Hyeprallergic and Harpers Bazaar Art Arabia and founded the online publication ArteEast Quarterly. She is the editor of a year-long series commissioned by the online platform http://www.ArtsEverywhere.com with Residency Unlimited, centered on artist residencies at the nexus of urban placemaking and social practice.
Lawrence Lemaoana lived in the small mining town of Welkom before returning to Johannesburg to continue his studies. He went on to study for a Bachelors of Fine Art at the University of Johannesburg where he received his B-Tech Degree majoring in Fine Arts. Lemaoana is currently completing his Master's at the Wits School of Art. Lemaoana is a junior lecturer in Visual Art at UNISA's Art History, Visual arts & Musicology Department. Lemaoana's body of work has, as its departure point, a fascination with the role of the mass media in present-day South Africa. In Lemaoana's work, the relationship between the 'People' and the media is problematized as a relationship of representation and control – who gets to control modes of representation; and who gets to represent those in control. The power of the media to act as didactic tool or propagandistic weapon, and the power of the media to reveal and shape the psyche, or group consciousness of the People, is taken up in Lemaoana's work with the artist's trademark cynical satire.
Tiago de Abreu Pinto is an independent curator based between Madrid and São Paulo whose practice is shaped by an ongoing dialogue with literature and philosophy. Previously gallery manager and director at NoguerasBlanchard, he is also the co-founder of the art magazine Revista Claves de Arte (Madrid), focused on contemporary art galleries. Nominated Special Correspondent of The Future Generation Art Prize Pinchuk Foundation (Ukraine), he is the recipient of the Gwangju Art Biennale scholarship (2012) and Art Curatorial Award Se Busca Comisario (2014) awarded by the Spanish Government. Tiago has curated exhibitions in museums, commercial galleries, biennials etc. in Spain, France, Morocco, Netherlands and Brazil, among which: Notes for a Shell, parallel project for Art-O-Rama, Marseille, France (2017); A spear, a spike, a point, a nail, a drip, a drop, the end of the tale, Ellen de Brujine Projects, Amsterdam (2016); Within the Sound of Your Voice, parallel project for the 5th Marrakech Biennale (2014).
Born in Gaibandha, Bangladesh, Tayeba Begum Lipi did her MFA in 1993 at the Institute of Fine Art at the University of Dhaka. Tayeba has done a number of solo exhibitions and projects in Istanbul, London, Dhaka, NYC, Hong Kong and Delhi. Her major collaborations with artist Mahbubur Rahman were Artist as Activist at the Eli and Edythe Broad Art Museum (MSU), USA in 2016 curated by Caitlin Doherty, and Faces of Intimate Strangers at Shanghai Museum of Modern Art, China curated by Sandy Hsiu-Chih Lo in 2018. Tayeba's significant group shows include biennales in Venice, Taiwan, Jakarta, and Colombo; the Kathmandu Triennale 2017;  Art Festival WATOU, 2016 Belgium; SONSBEEK 2016 at Arnhem Museum, the Netherlands; Frontiers Reimagined, a collateral exhibition at Venice Biennale 2015 at Museo di Palazzo Grimani; CiCLO (CYCLE) at CCBB São Paulo, Brasilia and Bello Horizonte, Brazil; and No Country which exhibited at the Guggenheim NY, Asia Society Hong Kong Center and CCA Singapore. She has also taken part in residencies and fellowships around the world including Italy, Japan, India, United Kingdom, Germany, and Finland. Tayeba achieved the Grand Prize at the 11th Asian Art Biennale, Bangladesh 2004, and has been recognized as one of the "Ananya Top Ten Women of the Year" in 2014;  "Inspiring Female in Promoting Art" by Woman in Leadership and one of the "10 Quijotas of Bangladesh" by the Embassy of Spain and Bengal Foundation in 2017. Tayeba is the Co-Founder and Trustee of Britto Arts Trust, Bangladesh.
---
More Panels: