Exhibitions | May 6 2014
Western, a performance by Thierry Costesèque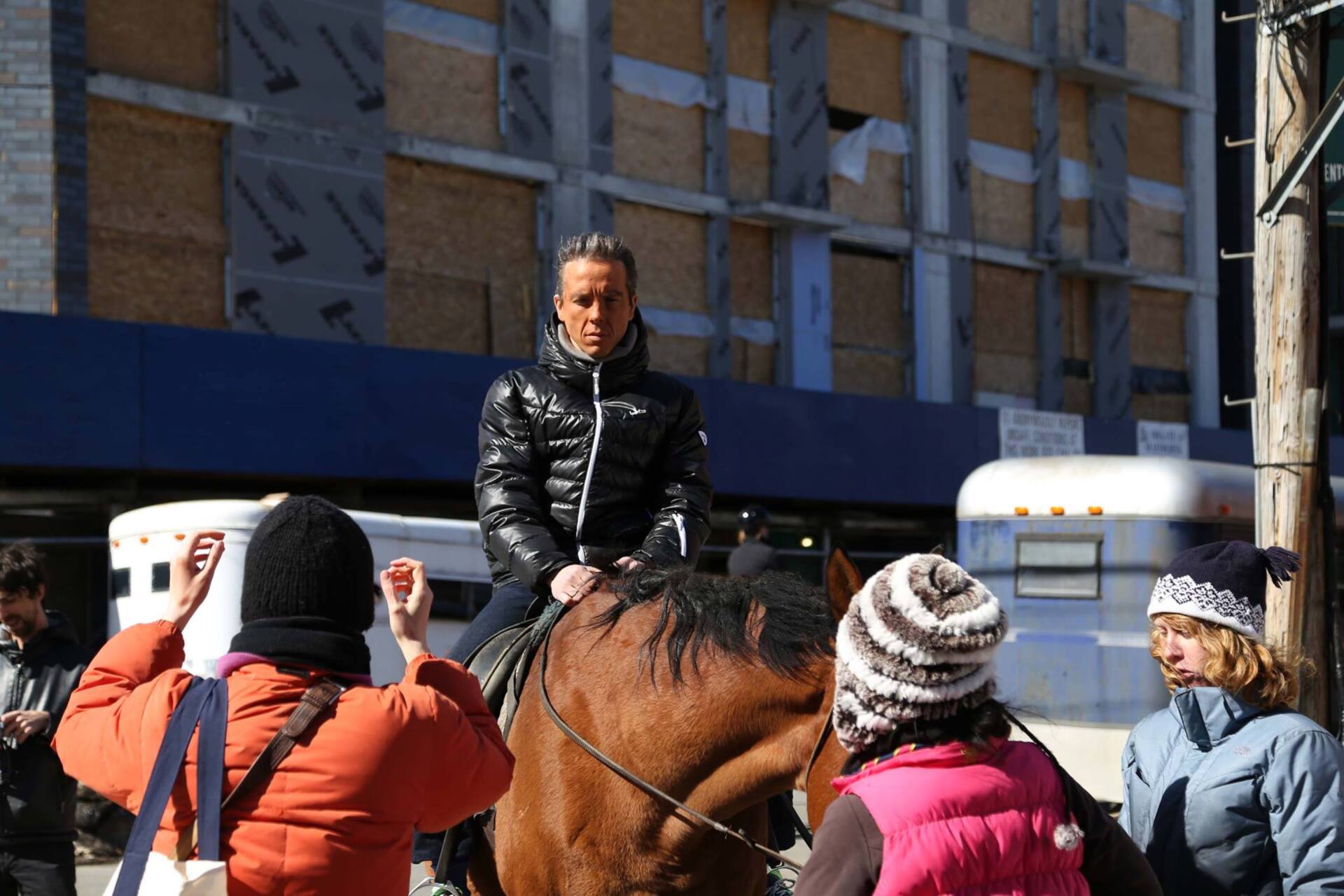 Tuesday May 06, 2014
Noon sharp
Corner of 30th Street & Broadway, New York City
On Tuesday May 6 at noon, I will cross Broadway on a horse. The "Western" performance is a component of a film in progress. "Western" borrows from the cinematic archetype of the individual confronted to a hostile environment. The performance will begin on Broadway at 30th Street, then we (the horse and I) will go down Broadway, turn right on 25th Street and go up on 6th avenue until we reach the point of departure.
Realized with the technical support of Residency Unlimited, "Western" will be presented in the Fall 2015 at the Creux de l'Enfer in a solo exhibition of the artist curated by Marie de Brugerolle
Born in Saigon (Vietnam), Thierry Costesèque lived in Algeria as he was growing up. Centered around the concept of mobility, Costesèque formulates his vision as an artist like a Road Movie. Besides film, his multi-disciplinary practice (paintings, collages, drawings and photographs) recreate a narrative of his multiple travels in urban outskirts in various metropolis' around the world.
For further information, see his RU residency page and Eric Dupont Gallery.
Thierry Costesèque's residency is supported by the Fondation Nationale des Arts Graphiques et Plastiques (FNAGP), Paris, France.