Talks | Aug 28 2019 6:30 pm
RU Talk: Ahaad Alamoudi in Conversation with Lilly Wei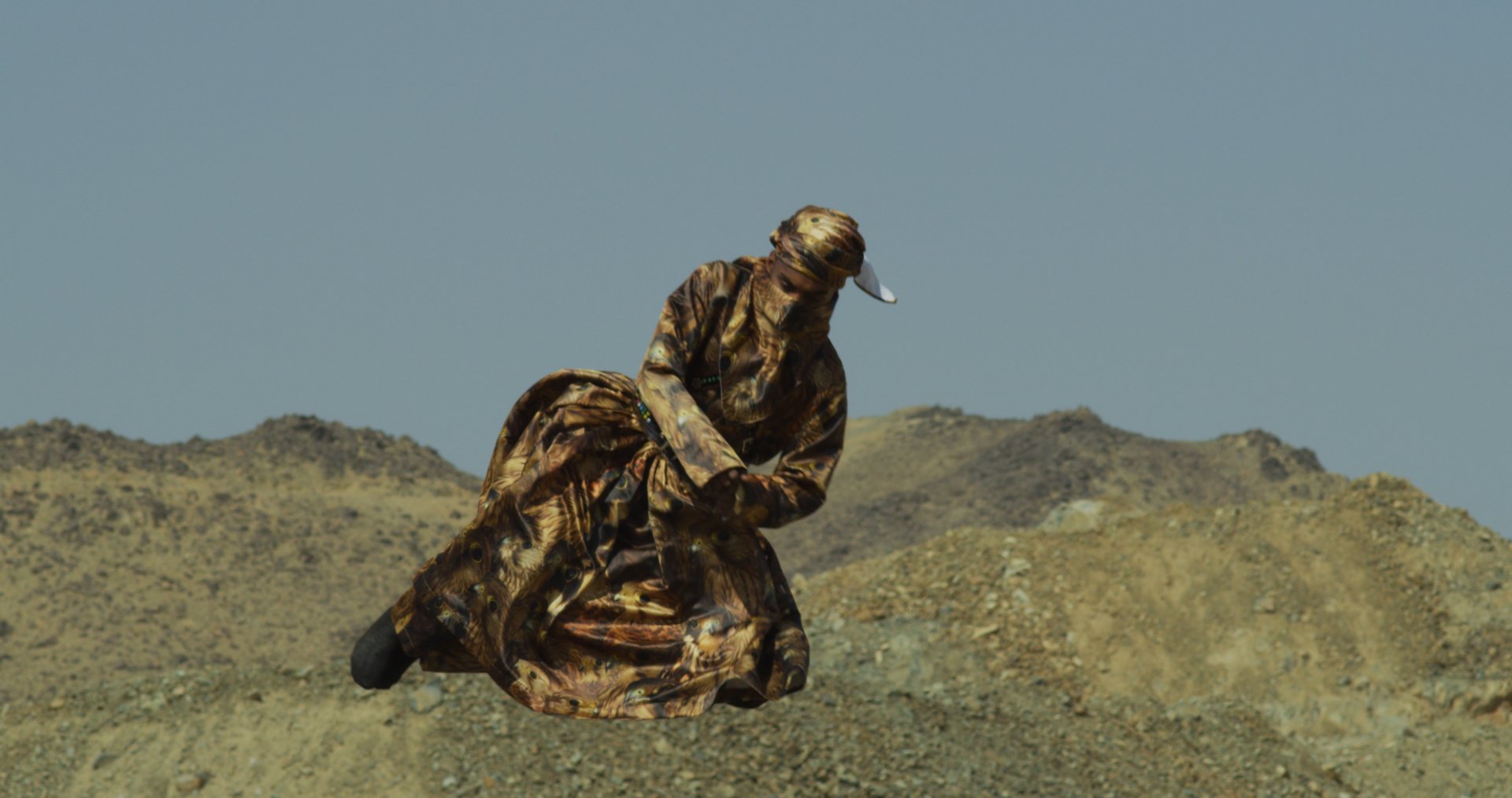 Ahaad Alamoudi, Those who don't know falcons grill them, 2018 (still). HD video, sound, color; 7:01 min. Courtesy the artist and Athr Gallery, Jeddah
Wednesday, August 28, 2019
6:30 pm (free and open to the public)
Residency Unlimited (RU)
360 Court Street (enter the Church through the main entrance)
Brooklyn, NY 11231
Join us as RU artist, Ahaad Alamoudi, and Lilly Wei, curator and writer, discuss how Alamoudi's videos and performance practice is shaped by her research on Saudi Arabia's reforming ethnography through the active engagement of traditional symbols and images.
Traversing between southeastern England and Jeddah, where she currently lives, Alamoudi often uses the desert landscape as a backdrop for constructed and vividly charged scenarios that reveal the complexities of a changing social landscape. As a female director, Alamoudi subverts conventional gender roles by focusing her lens primarily on male actors and performers.
For a video of the talk please click here.
.............
Lilly Wei is a New York-based independent curator, writer, journalist and critic whose area of interest is global contemporary art and emerging art and artists, reporting frequently on international exhibitions and biennials. She has written for dozens of publications here and abroad and is a longtime contributor to Art in America and a contributing editor at ARTnews. She is the author of numerous artists' catalogues and monographs and has curated exhibitions in the United States, Europe and Asia. Wei lectures frequently on critical and curatorial practices and sits on the board of several non-profit art institutions and organizations including AICA/USA (the International Association of Art Critics), Bowery Arts & Sciences, and Art Omi International. She was a former board member of Art in General, and is a fellow of the CUE Foundation. Wei was born in Chengdu, China and has an MA in art history from Columbia University, New York.
........
Ahadd Alamoudi's residency is made possible with support from the Athr Gallery.
This program is made possible with generous support from the Cultural Development Fund, NYC Department of Cultural Affairs.