Talks | Oct 12 2015 6:30
Ways Of Dealing With A Furious Lark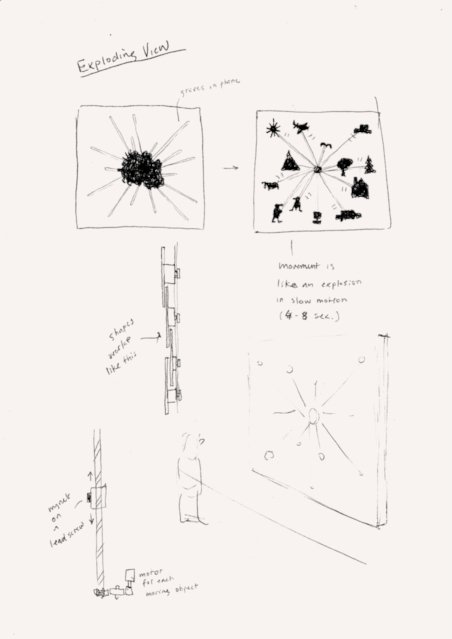 A Talk by Pors & Rao.
Monday, October 12, 2015
6:30 (free an open to the public)
Residency Unlimited (RU)
360 Court Street
Unit #4 (enter through the big green doors)
Brooklyn, NY 11231
Pors & Rao is an artist duo based in Bangalore, India since 2004, consisting of Aparna Rao (India) and Søren Pors (Denmark). They create sculptural artwork with electro-mechanical systems, interactive installations often involving performative movement, 'life-like' behavior and response patterns that are often imbued with humor.
In their 40 minute talk, followed by a 20 min Q&A moderated by Colleen Kegan, they will share for the first time the process of making their works as well as reflect on the drivers and motivations behind them; one being a system that allows dominant ideas with obscure origins to control their work and lives, as if the idea were a kind of being with a will of its own.
--
Colleen Keegan is a corporate Strategic Planner and Arts Activist. Keegan is the Creator of the Creative Capital Strategic Planning Program for Artists and the Executor of the Theo Westenberger Estate and grants for art and conservation. Keegan is the art business adviser for the TED Fellows program and the Co-Chair of the TED Fellows Arts Committee.
--
Photo Documentation:


--
Aparna Rao and Søren Pors's 2-months residency is made possible with support from the Danish Art Foundation.
This program is supported, in part, by public funds from the New York City Department of Cultural Affairs in partnership with the City Council.
RELATED: