Performance | Aug 12 2023 1:30pm
Time Travel, a Performance by Paola Fernanda Guzmán Figueroa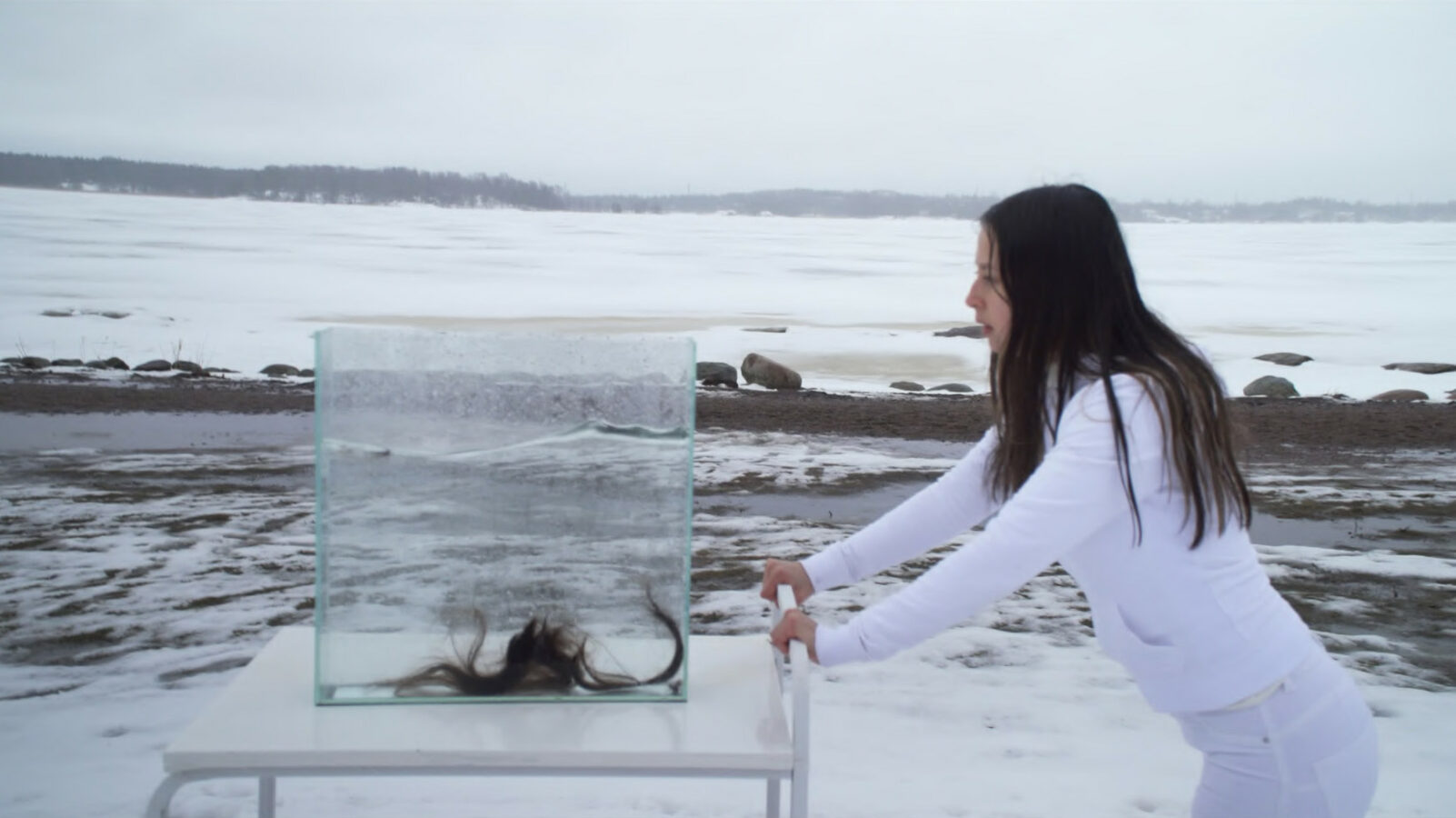 Paola Fernanda Guzmán Figueroa, "Time Travel", performance.
Saturday August 12, 2023 | 1:30pm
Walk from Governors Island Welcome Center at 109 Andes Rd, to KODA/RU House at #404B Colonels Row
Click here for access to Governors Island
Click here to view the online brochure
Time Travel is a durational performance by the RU artist Paola Fernanda Guzmán Figueroa that takes place on Governors Island. Lasting 45-60 minutes, the starting point is the Governors Island Welcome Center from where the artist will depart with a small aquarium that contains water and her hair. The public on the island will be invited to follow her trajectory to the KODA/RU House. Through actions such as transporting the aquarium, and using a plastic hose, Paola's intention is to explore the emotions of longing and the desire for reviving past life as air and life are infused into the contained hair.
This performance will be filmed by Theo af Enehielm, a Finnish film director that collaborates in various video artworks of Paola.
Time Travel was showcased by the artist in other cities and venues including the Institute of Contemporary Art (CICA) in South Korea (2022) and performed at El Retiro Park, Madrid (2020).
Click below to see images from the performance
About
Paola Fernanda Guzmán Figueroa is a visual artist and filmmaker. She works with film, analogue experimentations, animation, installations, and performance. Her art reflects and raises issues related to fluidity, boundaries, family, and aging. Paola's work is based on the narratives and the lived realities of her family members and the geographical distance among them. Her work has been exhibited in numerous venues internationally and has been documented by different media.
This program benefits from the support of the Finnish Cultural Institute in New York (FCINY).