Exhibition | May 5 - 8 2023
The Total Rebrand Retreat: Welcoming the New Era with Charlotte Ives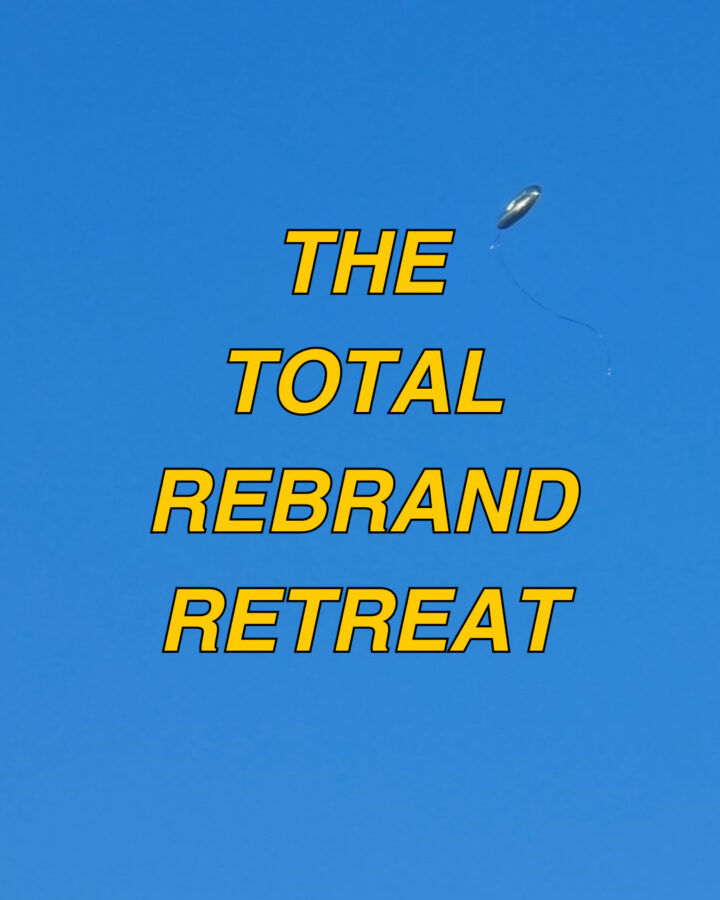 Opening: Friday May 5, 2023 | 12:00-6:00pm
Walkthrough by the artist at 12:00pm & Performance at 2:00pm
Open to the public May 6 - 7, 11am-5pm
Email contact@courtneyaskey.com to request a viewing appointment on Monday May 8 
KODA/RU House, #404B Colonels Row | Click here for access to Governors Island
Click here to view the online brochure
RU artist Courtney Askey presents a double exposure at 'The Total Rebrand Retreat'. Fictional AI tech company Hercy B Enterprises is rebranding, and you (as shareholders) are invited to this exclusive corporate retreat on Governors Island. We will be joined by CEO, Charlotte Ives, as we unplug and unwind in this peaceful and unique space in the New York Harbor and find out what comes next as part of this exciting rebrand.
Click below to see images from the program 
About
Courtney Askey is an artist, musician and writer from Leicester, United Kingdom. Her cross-disciplinary practice is rooted in her fascination with the ever-growing world of technology and the internet, and the kinds of performances that take place in these digital environments. She makes work that investigates constructed identity, digital spaces, online phenomenon, technology as power, and the artist's relationship with fiction. Click here for full bio.
This program benefits from the support of the Arts Council England.

This program is supported, in part, by public funds from the New York City Department of Cultural Affairs in partnership with the City Council.